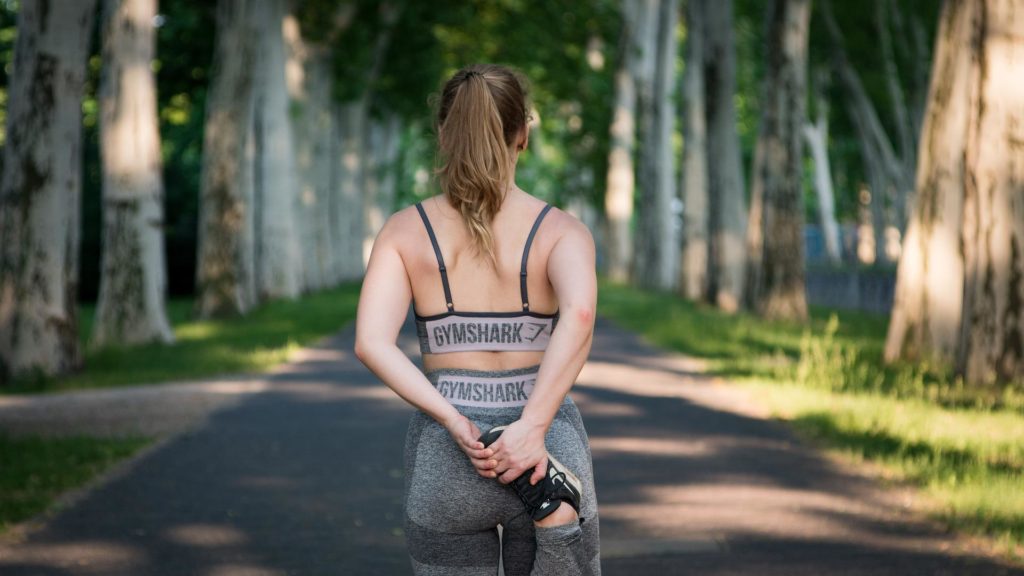 Endurance is essential in sports and in life. Without the ability to continuously perform any actions, it is impossible either to adapt to the circumstances, or to claim sports achievements. Together with Orthomol, we have identified 5 steps that will help you reach a new level of endurance and therefore quality of life.
Eat a nutritious diet
It's high time to stop dividing food into good and bad, and finally remember that the best contribution to yourself is whole foods, minimally processed. Slow carbs, along with healthy fats and quality protein, are the building blocks for muscle building, satiety, and endurance.
In addition, endurance is different: sports, related to the physical capabilities of the body, and mental – when the body refuses to run another kilometer or stand in the bar, not because of weak muscles, but neural connections in the brain that are before training (or stressful deadline) Didn't get the energy boost of an avocado white fish sandwich or lazy oatmeal with nuts. Mental and physical states always work together, often shifting areas of responsibility in order to more easily overcome sports and life difficulties. Therefore, the balance of proteins, fats and carbohydrates in the diet is a necessary contribution to the quality of life, and a handful of dried fruits or a few slices of dark chocolate will become a bonus to endorphins after a marathon.
Have a good rest
Best of all, the human body recovers during sleep. Recovery is the main point for increasing stamina levels, without which other advice is pointless. Just a couple of hours of regular lack of sleep – and we lose touch with sensations in the body, become irritable and lose the ability to concentrate. When the body is without rest for a long time, it is forced to go into survival mode, starting to expend energy reserves, accumulating stress and health problems. In the case of a respectful attitude towards rest, the survival mode serves to the benefit of reserves of energy and strength, replenishing endurance with new capabilities.
Take a course of vitamins
With regular intense physical activity, the human body needs an additional portion of vitamins. Often, even a complete diet full of all the essential nutrients is barely able to replenish the energy expended in training. In this case, sports consultants and doctors recommend taking vitamins in a course of 7 to 30 days for high-quality restoration of strength and assistance to the body.
When choosing vitamins, pay attention to the quality certificate, as well as the compliance of the vitamins with the chosen purpose. Vitamins aimed at restoring strength and energy should supply the body with additional portions of such substances as vitamins B and C, magnesium, calcium, iron, copper and iodine, which strengthen the immune system, contribute to the normal functioning of metabolism and promote energy production. Orthomol Sport Omega-3 vitamins contain, among other things, L-carnitine, coenzine Q10 and omega-3 fatty acids, which promote quick recovery and prevent the accumulation of fat in the body. This vitamin complex is indicated for professional athletes and is on the list of "Cologne List®", which confirms the absence of doping substances in the composition of vitamins.
Another important ingredient is Taurine sulfonic acid. It is found in all tissues of the body – from the heart, brain and blood cells to the liver, muscles and retina of the eye. The sulphonic acid Taurine has a protective function and is key to muscle activity, blood circulation, and increased endurance and energy levels. The necessary concentration of sulfonic acid is in the Orthomol Sport Taurin vitamin complex, which is suitable for both people with an active lifestyle and novice athletes.
Listen to your body
Endurance is a process. It is difficult to say which level of endurance is the reference, and which certainly requires work on oneself. To become more resilient, you need to understand the goal and outline a plan of action. For example, if you want to conquer Everest, you will most likely train your endurance by climbing smaller peaks and long hikes. If endurance is for you an increase in resilience in order to feel more confidence and strength, then the cultivation process will look a little different. But the main condition is the same for all goals, plans and intentions: train measuredly, without jerks and unnecessary discomfort. Endurance is a combination of patience and acceptance. Sometimes you need to force yourself to do a few more push-ups, and sometimes you need to accept the body's inability to do another set today and go on a well-deserved rest.
Find your favorite sport
We believe that healthy hedonism should be present in everything. If you become more enduring, so to attract more pleasure into your life. Work on your patience and acceptance with your favorite physical activity, be it a refreshing jog, inspirational yoga, washout swimming, or aggressive CrossFit. However, there are also dancing, stretching, barre, TRX, gym, hiking, Ashtanga yoga, Pilates and much more. The main thing is to watch your progress and do a little more each time, becoming the best version of yourself.