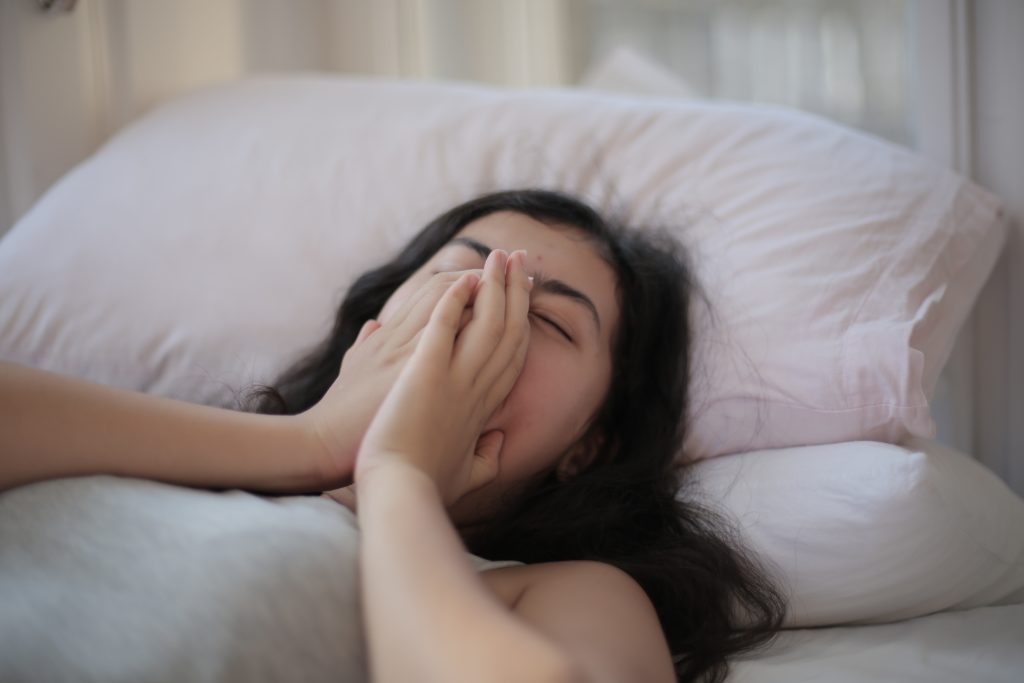 Insomnia is the scourge of the modern generation. We work until we lose our pulse, drink espresso late at night without getting up from our desk, and literally fall asleep with a smartphone in our hands. Unsurprisingly, almost every inhabitant of the stone jungle has trouble sleeping. Naturally, sleep deficit and falling asleep late (after 23.00) affect the state of the body in general and the figure in particular. So, scientists at the University of Chicago have found: constant lack of sleep affects metabolic processes, which can lead to obesity. As you know, during sleep, leptin is produced, which is often called the satiety hormone. And if you don't get enough sleep, another protein is actively produced – ghrelin, a circulating hunger hormone that forces us to eat more than usual. With an increased level of ghrelin, the body senses the need for food rich in carbohydrates and tries to fill this gap. Receiving an excess of carbohydrates, the digestive organs begin to work slower – this is how the process of fat deposition starts.
Pillow
What we sleep on affects the quality and depth of sleep. All the materials that are used in the manufacture of Perri products are of natural origin, even the mattress toppers from the waterproof series have such properties due to the rubber. The only exception is hypoallergenic products, which use holofaber as a filler.
Brand ideologists want people to think about what happens to their items after use, and to know that by purchasing products from sustainable brands, they can be sure that the life cycle of the item will not have a negative impact on the environment.
Pajamas
Fact: Our body responds well to natural tissues. Moreover, natural silk is the undisputed leader in sleepwear. Smooth, delicate, they instantly set you up for an atmosphere of rest and total relaxation. Life hack: put on your pajamas, make a cup of mint tea and read a few pages of a good novel. For an extra SPA effect, you can apply your favorite moisturizing mask.
Magnesium
Gynecologist calls magnesium one of the most important elements necessary for women's health – along with vitamin D, folates, Indol-3-carbinol and green tea. Indeed, magnesium enhances the body's immune defenses, reduces the risk of diabetes and cancer, improves cardiovascular health, resists stress, is considered one of the best minerals to promote relaxation, and is also responsible for normalizing muscle metabolism.
Due to its soothing properties, magnesium improves sleep and is indispensable for those who suffer from insomnia. Excellent magnesium capsules and good dosage are produced by the Amway brand. It works as an anti-stress and helps to sleep.
Relax bath
The most popular oil for relaxing muscles and relieving tension before bed is lavender oil. 6-8 drops of this oil in a warm bath will help you relax and fall asleep faster. Marjoram, lemon balm, juniper and chamomile oils are also great for relaxing baths.
Mask for sleep
Sleep masks are a salvation for everyone who does not have the same biorhythms with a partner, who suffers from light in the room, or simply knows: perfect sleep is possible only in complete darkness.