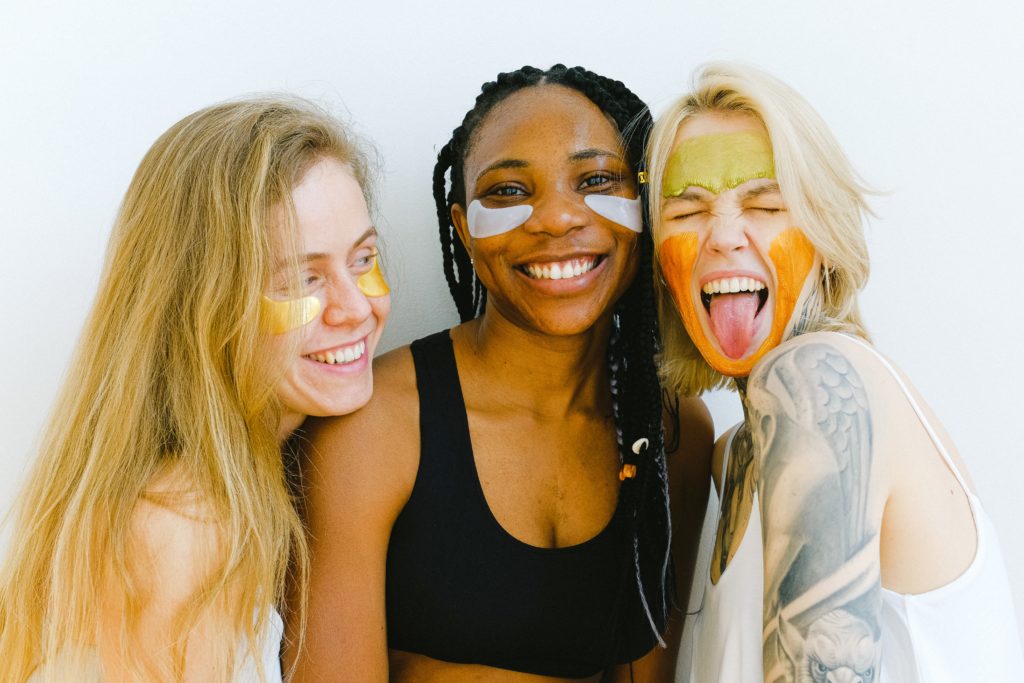 Our obsession with beauty rituals has definitely grown over the past five years. Agree, our personal "beauty rooms" are full of serums, balms, tissue masks and creams. It would seem that thanks to the available public information from cosmetologists, dermatologists and beauty influencers, we know everything about competent skin care. We know how to find the right approach to retinol, we know how to choose products with vitamin C, read the compositions and select products for any occasion.
However, no matter how thorough our skin care regimen is, we still make mistakes every day. And perhaps one of them stands between you and the skin of your dreams. American beauty blogger Huda Kattan worked on the errors on her website. Let's check what on her list are we doing or not doing every day?
1. Excessive use of grooming products. With so many products the beauty industry offers today, it can sometimes be difficult to know which ones to use and when. For example, some Korean brands suggest using up to 12 different products in one care ritual. The more the better – right? But no! The trend for multi-layered care is gradually leaving us, giving way to beauty minimalism. Why? By overloading the skin with active ingredients, we make it more sensitive and reactive.
Many, unfortunately, were convinced of this from their own experience. Using, for example, several products containing ANA (fruit acids), you can exfoliate the skin so much that the protective lipid layer will suffer, and as a result, you will face dermatitis and rashes. When it comes to active ingredients, try to stick to Huda's advice: the stronger the ingredient, the less often you should use it. Take salicylic acid as an example. This is a powerful exfoliating agent, so it is enough to use it 1-2 times a week and not combine it with components of a similar effect – glycolic or lactic acid.
Also, when using cosmetics with acids, you need to be careful about retinol and vitamin C, which also have a peeling effect and can cause skin irritation. The dermatologist will tell you how much you need this or that fashionable component.
2. Neglect of neck care. "Everything that you do for the skin of the face, you must do for your neck," recalls Huda Kattan. Cleansing, exfoliating, toning, and of course moisturizing. With age, the skin will thank you for your care and attention – elasticity and fresh appearance. Do not forget about the area of ​​the collarbones and the back of the neck. When caring for such delicate areas with thin, sensitive skin, always use an upward motion so as not to stretch it and avoid sagging and sagging in the future.
3. Incorrect layering. Knowing how to layering foods competently is another essential skill in the avid beauty lover's arsenal. If you apply the products in the wrong sequence, you can prevent the active ingredients from entering the skin and reduce the effectiveness of the products. For proper application, there is one general rule: use the lightest formulas first so that they do not block with denser products.
You should also wait two to five minutes between each application to allow them to be absorbed well. This will prevent excessive build-up of products on the skin. When tiny pellets form on it, it means that you are overdoing it, and the skin is not able to absorb the applied products.
4. Forget about the area above the upper lip. When we apply serums and lotions, our cheeks, forehead and skin around our eyes receive all the love we can, but there is another area (along with the neck) that does not receive as much attention as it deserves – the nasolabial triangle. Nevertheless, it is he who ages faster than the rest of the face, and here the first vertical wrinkles form. Therefore, cosmetologists recommend applying the cream that you use around the eyes to this area. These products contain ingredients that increase collagen production, strengthen and tone the skin.
5. Use a stretching motion when applying products. One of the biggest mistakes in your daily beauty ritual is to stretch your skin when you apply products. You must be very gentle on the skin, otherwise your actions will go against the work that your cream does. Hood reminds you how to apply creams correctly: with your ring fingers, as these are the "weakest" fingers. "Start at the bridge of your nose, then slide your fingers up your forehead, around your eyes, and down your cheeks.
Using small gentle movements, apply the product to the chin and neck. Finish grooming with a patting motion. This will improve blood circulation and speed up lymphatic drainage. When moisturizing with oils, it is important to warm them in the palms of your hands before applying to your face. This will help activate the components, "the blogger explains.
6. Drink insufficient water. If you ask any model about the main rule of skin care – it will be "enough fluid". Dehydrated skin looks dull, pores are more visible, and wrinkles and creases are more pronounced. So, make sure you drink at least two liters of water a day. Huda Kattan recommends starting the day with a glass of warm lemon water to cleanse the digestive system of toxins.
7. Do not apply SPF. Most of us don't realize that 90% of age-related skin changes are directly related to sun exposure – and are under our control. To prolong youth, it is enough to apply sunscreen every day. A good sunscreen protects not only against UVB rays, which are responsible for sunburn, but also against the UVA spectrum, which can cause age-related changes and cancer. Application tip from Huda Kattan: Apply sunscreen after basic care, but before applying makeup. Keep in mind that it will take 20 minutes to activate it. Modern protective products work great as a makeup base.