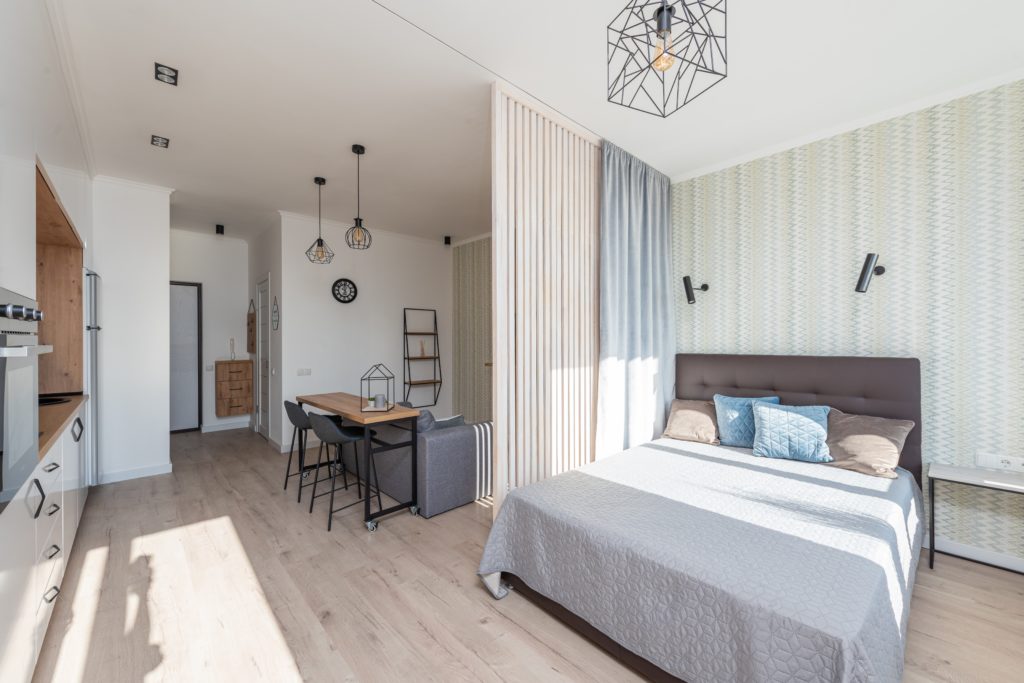 How to optimally use the square meters of a small apartment? What to look for when decorating and organizing storage?
Small apartments force their owners and designers all over the world to be constantly looking for new ways to expand space and ideas for organizing storage.
1. Try to create a sense of extra space
The perception of the surrounding space depends on a limited set of factors, and in most cases it is not so difficult to deceive the human eye.
There are many ways to visually expand the walls, creating the illusion of a more spacious room. If fresh ideas don't bother you, we are happy to share our selection of the best tips on how to visually expand the space.
2. Pay special attention to the organization of storage
When there is not too much space in the apartment, you need to be especially careful when choosing furniture, getting rid of unnecessary ones, and abandoning overly bulky cabinets. In addition, it is important to remember that in every home there are many places where you can organize additional storage, hidden or open.
3. Make your small living room roomy and cozy
Tiny living rooms are often much more comfortable than huge ones. Carefully select furniture and colors, do not forget about the methods of visually increasing the space, try to do without bulky storage systems – and you will succeed.
4. Organize additional storage in the kitchen
If the thought more and more often comes to mind that you can't turn around in your small kitchen, then it's time to start looking for new storage places. We assure you, even in a tiny kitchen there are quite a few of them.
5. Get rid of the bulky closet
There are many other ways to store clothes, which are much more suitable for small apartments and do not eat up precious square meters.
6. Engage the windowsill
In a small apartment, leaving the window sill empty is an impermissible luxury. After all, it can become a storage place, an additional footprint, a mini-library, or serve other important purposes.
7. Understand storage in a small bathroom
As a rule, many different things are stored in the bathroom: towels, household chemicals, hair and skin care products, cotton swabs, toothbrushes and much, much more. You can find a place for all this even in a small bathroom, the main thing is to think over everything carefully.
8. Store your shoes compact
How and where do you place your shoes? Without a well-organized storage system, it takes up too much space in a small apartment. Solve this problem intelligently and creatively.
9. Take care of the decor
Regardless of the size of your home, you cannot do without decor when arranging it. Small apartments have their own rules and tricks that help visually expand the space and not overload it with details.
10. Learn to love your little apartment
Even if it seems that you live in a concrete box, even if the walls are pressing on you, even if the dwelling seems unbearably small, there is still an opportunity to learn to be content with small and love your small home.