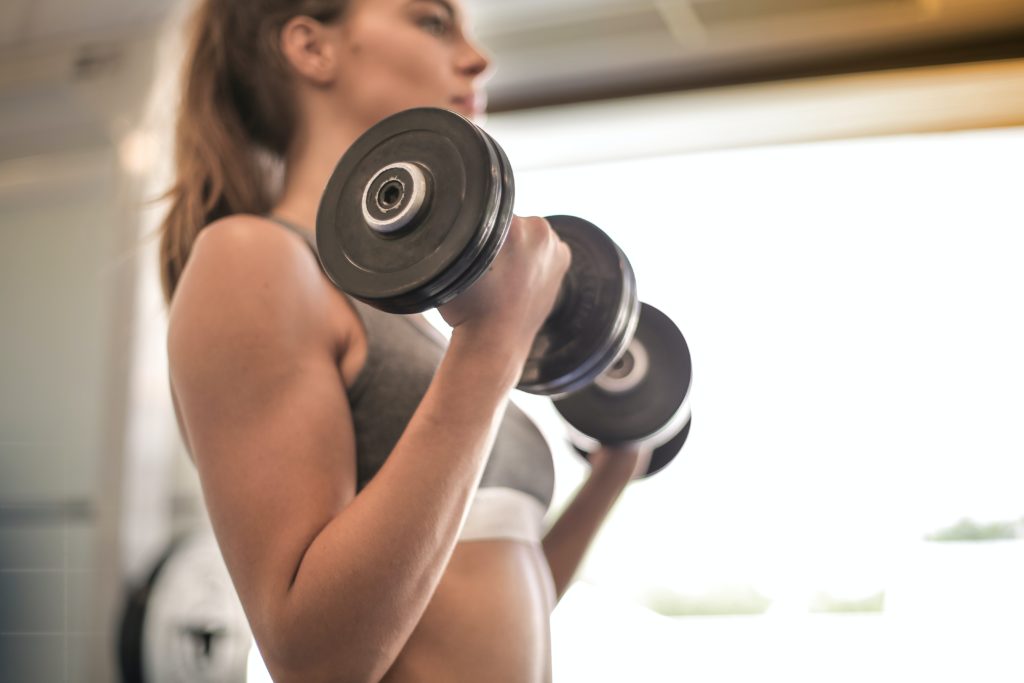 How to choose the right "Monday" for sports, when it is easiest to start training, whether it is possible to lose weight before the summer, what to eat before and after training and how the time of day affects the effectiveness of sports – says Smartass founder.
How to choose the right "Monday" for sports?
If you have never had a sport in your life, you should not immediately rush into difficult training processes. You need to choose something after which you can get out of bed the next morning without suffering from crepitus. I would recommend starting with Barre or Stretching. Or from boxing: in it it is possible to regulate force of blow and intensity of loadings. Competitive moments can occur in other workouts, and as a result it is easy to hurt yourself due to excitement and lack of training.
It would be nice to prepare a good form: it is important to like it. And in order not to fail, it is important to choose a hall "on the trajectory", because when you have to go to it, you will train a month, at best, two, and the third – wave your hand, because a lot of time will be wasted.
At what time of year is it easiest to start training?
There is no attachment to the season, it all depends on motivation. Of course, in an ideal world, it would be right to set a goal to "be healthy", because daily sports make you more active, you think better and faster, and in general it makes you more successful. But practice shows that the most effective motivation is not the best: "rest in a swimsuit", "dream dress". It is easy to visualize the result and strive for success.
Do training preferences change depending on the season?
Seasonality can play a role here. For example, in summer people go cycling less because it is possible to ride a bike on the street. If fitness in the gym has an analogue for training on the street, in nature, and not in the four walls, then choose outdoor activities.
There is a myth that the peak sales of gym tickets fall in February, when the air already smells like spring and people begin to "prepare for summer." In fact, the peak period is December-January, when we make New Year's promises. I understand those who buy season tickets on December 31: a glass of champagne – and it seems: everything, the sea to the knee, challenges to strength.
This is my story too. When we lived in London, we had to book training online – otherwise we wouldn't get to popular group classes. Usually my girlfriend and I, after drinking a glass, began to sign up for training the next day. This was repeated regularly. I spent so much money on classes that I did not come to as a result!
Another seasonal surge of interest in sports is summer (swimsuit season) and September, when everyone returns from vacation. And, of course, March – April, when it is customary to begin to "lose weight by summer."
How to make training a part of life and enjoy sports without coercion?
Well, first, you need to find something you really like. What you do is not coercion. And we must understand that not all people like active sports. For some, functional training simply does not come, they cause tremor. If so, don't force yourself; maybe your type of exercise is yoga or something like that, calmer. You can find a "sports friend" and go in for sports together. When you train with someone, it is very stimulating and helps to do it systematically. In our club, for example, we have an application that allows you to receive notifications that the people you subscribe to go to classes.
Fitness has long been a habit of mine. I understand: if I don't start the day with training, I will be lethargic, in a bad mood. But, of course, I also take breaks – for example, if there was a "little Friday" the day before.
What workouts give a quick effect and do not "kill", discouraging sports?
For girls, this is Barre training, a combination of fitness, ballet, Pilates and dance. They do not have jumps, but a lot of static load and small-amplitude movements that involve stabilizing muscles. The latter are located under the corset of large muscles and are inactive during normal training, and here they are activated: you are often on one leg or in awkward positions. This creates elongated, refined muscles instead of round, "inflated" ones. All workouts have an element of warm-up at the beginning and stretching at the end.
If you need to lose weight well, Barre is better combined with cardio. In general, it gives the fastest, most visible result. And despite the grueling nature of training, Barre will be able to practice even people who have not trained before. The crepitus, of course, will be, because otherwise the muscles do not form, but without the feeling of "I can not get out of bed."
About the most fashionable workouts
If we talk about groups, it's Barre, Cycle and Games.
Games – quite active functional training at the junction of cardio and strength, something like light crossfit. It involves working with different stations, with different equipment. Games is an author's thing, it can be called differently in different studios. In essence, this is a functional workout.
Does the time of day affect the effectiveness of training?
So. It is believed that it is better to burn fat in the afternoon or at lunchtime. But everyone has their own schedule. For many, exercise is a surge of cortisol, a stress hormone. For example, I like to train in the morning and I can't – in the evening, because the nervous system is overexcited, and therefore not fall asleep. My boyfriend, on the other hand, loves evening workouts.
How to eat before and after training?
For those who want to build muscle or draw muscle relief, it is better to eat before training. I don't eat them – I work on internal fuel.
Regardless of fitness schedule, the best option is to eat protein and fat in the morning (for example, eggs with avocado and salmon), carbohydrates (for example, cereals and vegetables) – at lunch; light protein and light carbohydrates (such as fish with salad) – for dinner. If you have enough to eat, you can have dessert for lunch.
It is better to follow three meals a day. More often than not, only professional athletes who train three times a day can eat. Each of our cappuccinos or other snacks activates the digestive system, which is detrimental to metabolism. Therefore, we do not recommend a fractional diet.
Protein is good for muscle training. If a person does not eat meat, it may be necessary to add special protein additives. But I will not advise any specific type of protein: diversity is important. You can't focus on one product: if you eat the same product too often, the body may begin to perceive food that constantly enters the body as a toxin – and allergies can occur. White meat, occasionally red, fish, eggs, as well as vegetables, cereals and legumes – they also contain a lot of protein.