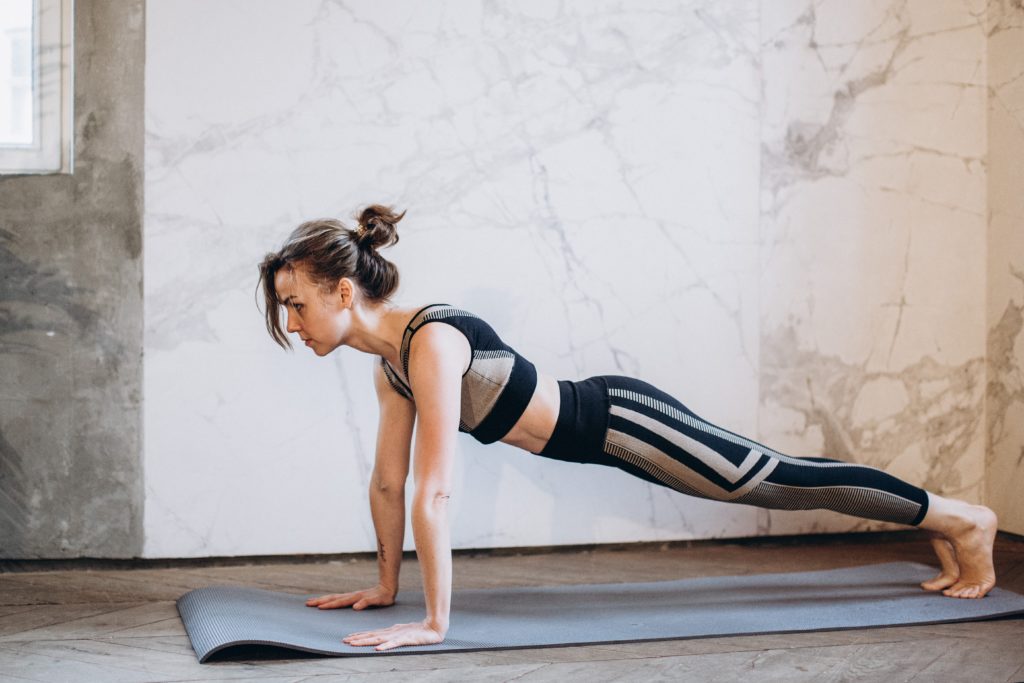 Simple rules to help you avoid overload and injury.
The fashion for home fitness, according to my observations, is becoming a really massive phenomenon. On the one hand, there are new home workout complexes from each iron. On the other hand, there is an understanding that when, if not now, in self-isolation, it is time to turn towards sports.
A viral video is circulating on the Internet of how people, during classes at home, inadvertently or in excitement, break light bulbs with dumbbells, rip off batteries or pull doors off their hinges. It looks funny until the footage starts with real injuries. The same dumbbells or weights fall on the head, homemade barbells, breaking loose, hit in the chest. Here, for me personally, as a person who dropped a 20 kg dumbbell on himself 15 years ago, it becomes no longer fun.
Sport, or rather physical education, is important and necessary for everyone. But we must not forget that at the same time we deliberately put our body in a vulnerable position, forcing it to work outside the usual patterns. Therefore, in no case should you neglect the basic principles. Even when it comes to seemingly harmless home workouts. Otherwise, you can break something with a fool. And if there is a turned on camera nearby, then get into the heroes of the next viral video on social networks.
Rule one. Sanity
Today, without the usual entourage – barbells, dumbbells and simulators – all professional athletes and just athletes with great experience are left. Believe me, self-isolation is especially difficult for them, because over the years of training, the body has become accustomed to systematic near-limit loads. It really becomes "brittle" when there is no way to squat with a weight, shake the platform, and so on.
In order to somehow calm this "itch", many begin to fantasize, invent various outlandish options. Guys do the bench press, using a friend or wife instead of a projectile. Athletic girls swing their buttocks while performing a Romanian deadlift with a sofa. Both those and others are gamblingly competing in different challenges. For example, they take off or put on a T-shirt while standing on their hands and leaning their toes against the wall. A mop and canisters of water, which are attached to both ends on the principle of "the more the better", become rods. There are many examples. Looks great, everyone likes, comments. Unfortunately, some netizens are trying to copy …
What for? The advertisements usually write: "The stunts are performed by professional stuntmen, do not try to repeat them." Videos with such "trainings", I think, should also be compulsorily supplied with appropriate captions. The girl from Instagram, cheerfully pulling the sofa, had for ten years strengthened the muscles necessary for this, first with dumbbells, and then with more serious shells. And she knows exactly what will hold this sofa and he will not break it.
Attempts by a follower, who previously did not put anything heavier than hand luggage on the luggage belt at the airport, to turn the sleeping place into a weightlifting apparatus with a high degree of probability will end with either a torn off of the lower back or injuries to the toes. In mild cases, broken nails.
The second rule. Adequacy
If we are just starting sports at home or in the fitness center, it is very important not to burn out at the start. You don't have to fit into a plank challenge or do push-ups every day for a hundred times.
You need to start gradually, with simple and understandable exercises. For example, acquaintances from school physical education lessons: the same push-ups, plank, abs, squats, but without formal settings in minutes or repetitions. Work in your own mode, at first – until you feel a little tired. Let it subjectively seem frivolous to you. In reality, if the previous time you did push-ups in school or in the army, then immediately trying to load the body to the fullest will turn out to be a bad idea.
Beautiful buttocks and powerful biceps will eventually appear in those beginners who will smoothly engage in training, without afterburner. At this distance, victory is guaranteed by regularity.