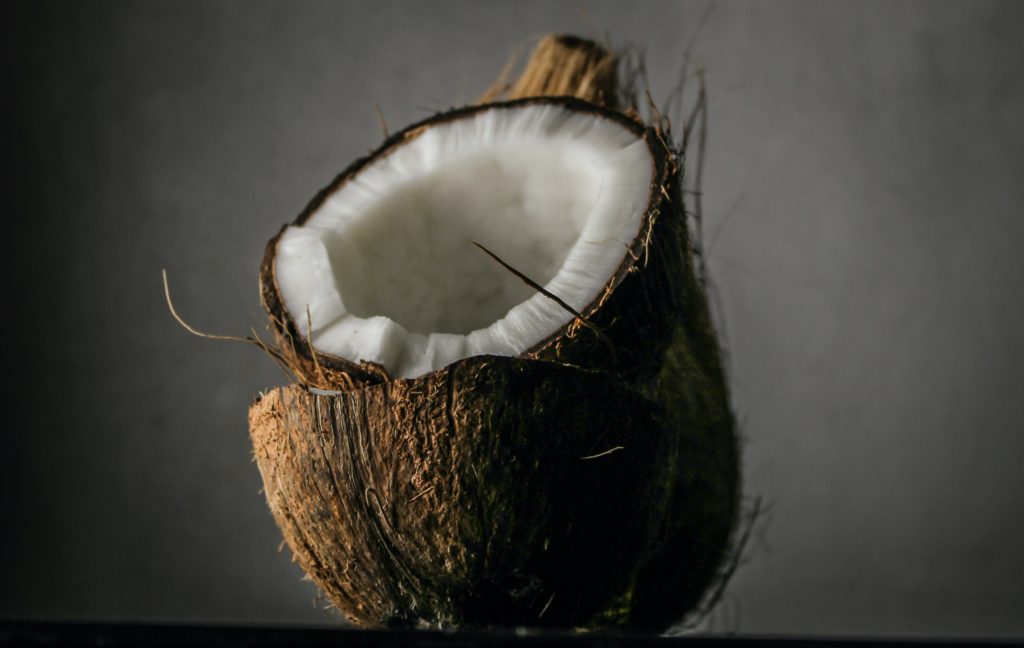 A favorite beauty product of Polynesians – coconut oil, has long been indispensable in the kitchen and on the dressing table. On the eve of the summer season, buying a large bottle of coconut oil that will make a perfect tan is a great idea. And here's why: dermatologists claim that coconut oil has a natural spf factor (about 7-8 units), which in combination with the usual sunscreens automatically enhances the protection of the skin from ultraviolet light. In addition, coconut oil contains a cocktail of useful acids: lauric, palmitic, oleic, stearic, folic and caprylic. Together, they perfectly nourish, moisturize the skin, eliminate dryness and peeling, heal damage, promote collagen production and cell renewal.
It is best to apply coconut oil after taking a bath or shower. Wet (but do not rub, so as not to overdry) the body with a towel, and apply coconut oil on damp skin. Once it is completely absorbed, apply sunscreen – and you can go to the beach!
In this case, coconut oil will more than reliably protect the skin from the aggression of the sun, burns and redness, and at the same time will help the tan to be evenly distributed throughout the body and last longer than usual.