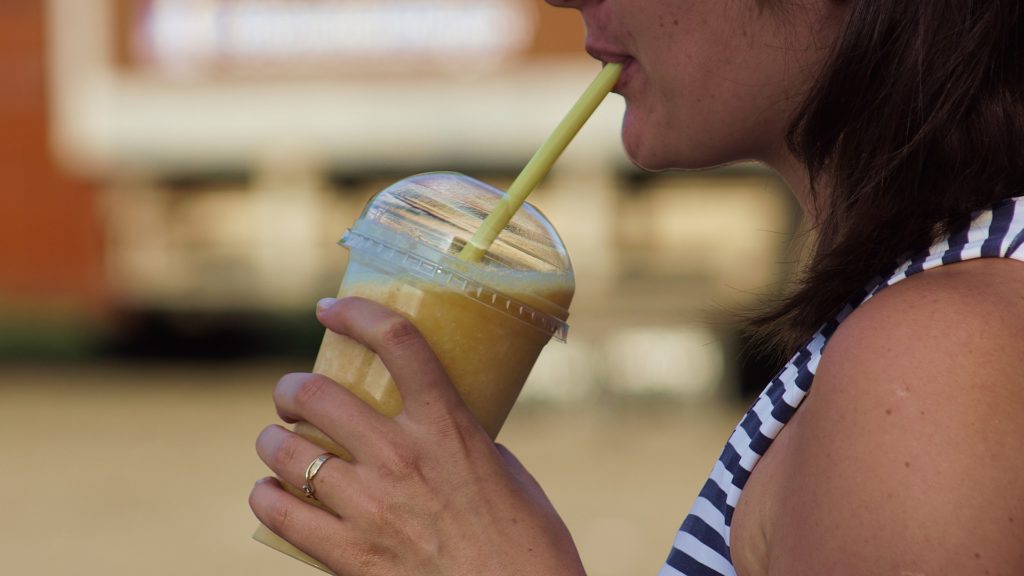 While the cherry season continues, you need to prepare delicious summer dishes from it. Today we are preparing a simple and quick breakfast for children and adults – a smoothie with berries and chia seeds. This is one of the most hearty and healthy breakfasts that energizes for a long time.
Ingredients:
250 ml almond milk
250 g pitted cherries
1 pitted mango
1 tbsp. l. flax seed
1 tsp chia seed
2 tbsp. l. protein powder
Pinch of vanillin
Preparation: Milk, mangoes and cherries should be chilled. Blend them in a blender until smooth. Almond milk can be replaced with regular milk, soy milk, or coconut milk, and instead of mango, add strawberries, pineapple or banana. Bon Appetit!