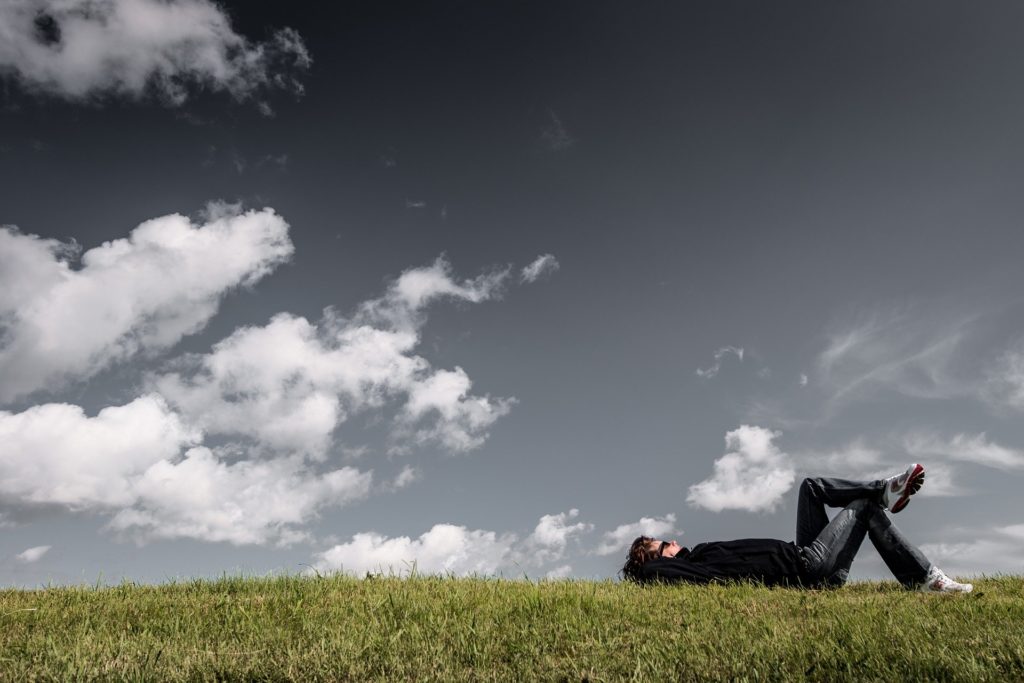 A public figure who promotes the ideas of humanism, a practicing psychologist, an expert in the field of relationships and education, a certified coach, a business trainer, and an innovator in the field of education, tells how to make wishes so that they come true.
The million dollar question: why do some New Year's dreams come true and others don't? This problem worries thousands of people, it worried me too. I devoted two dozen years to its study, researched real cases, carefully worked out the reasons for success and failure, and came to a surprising conclusion: it turns out that the whole point is in special ways of setting goals.
I discovered that the lucky ones who managed to dream their future correctly did it rather intuitively. Then I decided to put everything on a scientific basis and developed a special psychological technique that would teach all people the skills of correctly setting New Year's goals. This technique has proven to be effective: it has helped hundreds of people realize their wildest dreams. The technique consists of 7 steps, which must be done in a strict sequence.
Step #1: erase negative attitudes
First, you need to conduct a memory audit, poke around in your head and find beliefs that work against us. Formed in childhood, imposed by parents or school, they do not disappear over the years. "Dream – don't dream, nothing will come true!" If a person adheres to such attitudes, then even bring him a dream on a saucer, he will still suspect a trick. That's why you need to start with cleaning negative beliefs that prevent you from living. Take a sheet of paper, divide it in half with a vertical line. Write negative beliefs on the left, paraphrased antipodes on the right. It may take 2-3 days to formulate them correctly. Live with new attitudes, give them a chance to grow in your head and feel at home.
The most common negative attitude is "What if I suddenly fail? I've already dreamed: it didn't work out for me before – it won't work out now either." Write down this negativity and transform it into a positive: "I'll make it! There are always new opportunities. Now is the best time to make my dreams come true!" Another negative attitude concerns age: "Oh, it's too late! At my age, it's already funny. What will people say?" Resolutely redo it: "I have been given a lot! At my age, with my wisdom, it's time to dream about it!"
The third negative attitude is of a social nature: "Everything can be achieved only thanks to connections." We also record this "old song" in a new way: "Many successful people grew up in poor families, which did not prevent them from achieving success." Or: "Everything can be achieved through 5 handshakes. For this, you need to be more active and not be afraid to make new acquaintances." Having transformed negative attitudes into positive ones, we are inspired for several days, we water them, flavoring them with inner faith that everything will work out for us.
Step #2: we create the right mood
You can't dream from the feeling of "My life is terrible. I don't know what I want." Even if you are at the extreme point of poverty, or your loved one abandoned you, or you feel bad, change your mood urgently! Bring it to the opposite level. Invigorate yourself physically, but without alcohol, tea or other stimulants. To make your soul feel better, you can watch a comedy, read jokes, listen to your favorite songs. It is important to switch your state from "bad" mode to "good" and even "very good" mode. Only from this state should you think, write, visualize.
Step #3: dream briefly
For a moment, literally for 1.5-2 seconds, imagine that your dream has already come true. Send yourself to the future, feel it physically: all its beautiful smells, sounds, colors. Do you dream of a car? Feel free to invent it! How do you feel in a new car? How soft are the seats? Who are you: the driver or the passenger? where are you sitting What do you see outside the window? Allow yourself to immerse yourself in a dream for a moment and immediately come out – so as not to suffocate from joy. Write down your dream and switch to everyday tasks: what to do, where to go, who to call. Look out the window, watch the birds, enjoy the sun, the sky, the sunset. Know: a moment ago you threw a hook into the future – and now it's time to get out of there in good condition.
Step #4: catch big and small fish
What does it mean? People usually dream of something big: a house, a car, marriage. At the same time, they do not take into account a lot of nuances that arise in connection with the realization of a dream. First we work to buy a house, then we work to furnish it, but the standard of living does not change. Why? Because you need to think not about one big dream, but about different areas of life. What about my finances? How are things going with your health?
What is your relationship with your loved one? Celebrate to your heart's content! Imagine beautiful dishes in the house, a huge wardrobe, full of clothes for all occasions. You like to open it, choose an outfit. Hear the sound of rain outside the window and feel warm and protected in your life. Someone can imagine waking up in the arms of a loved one, someone taking their children to the best school in the country.
Draw in your imagination the entire range of New Year's wishes! If you dream about the smallest nuances, then the desired house or car will become only a small part of one big happy life. Remember: you should dream that you have a lot of fish: both big and small – everything will agree!
Step #5: ride the wave
Thinking about the future is good when half the world is doing the same – then there is a ripple effect. The most effective time for this is the New Year period and Christmas. Catch the festive wave of wishes made all over the planet – on its crest, it will be easier to fulfill your own.
Step #6: we quiet down
Goals, dreams and desires love silence. So don't say too much. Telling about them right and left, you can face not only other people's joy, but also doubts, and this will greatly complicate your plans. Dream quietly, about yourself. You can talk about your dreams only after they come true.
Step #7: make a decisive move towards the dream
Did you dream again, write it down and stop, afraid that nothing will work out, as usual? Stop living in your head! It is enough to be afraid of thoughts about job searches! Are you afraid of interviews – because there will be a hundred of them, and all of them will be terrible?! Get up and act! Start writing your resume. Make calls, go to meetings, get 10 rejections (don't lose hope: you have 100 minus 10 left: 90 interviews in total!), analyze your mistakes, sign up for courses, upgrade your skills – it's with this fighting spirit that you move towards your dream! Create a dream in your head, and take steps towards it in the real world! I wish you to set ambitious goals correctly and achieve them. They will make your life in the new year better, richer, happier!