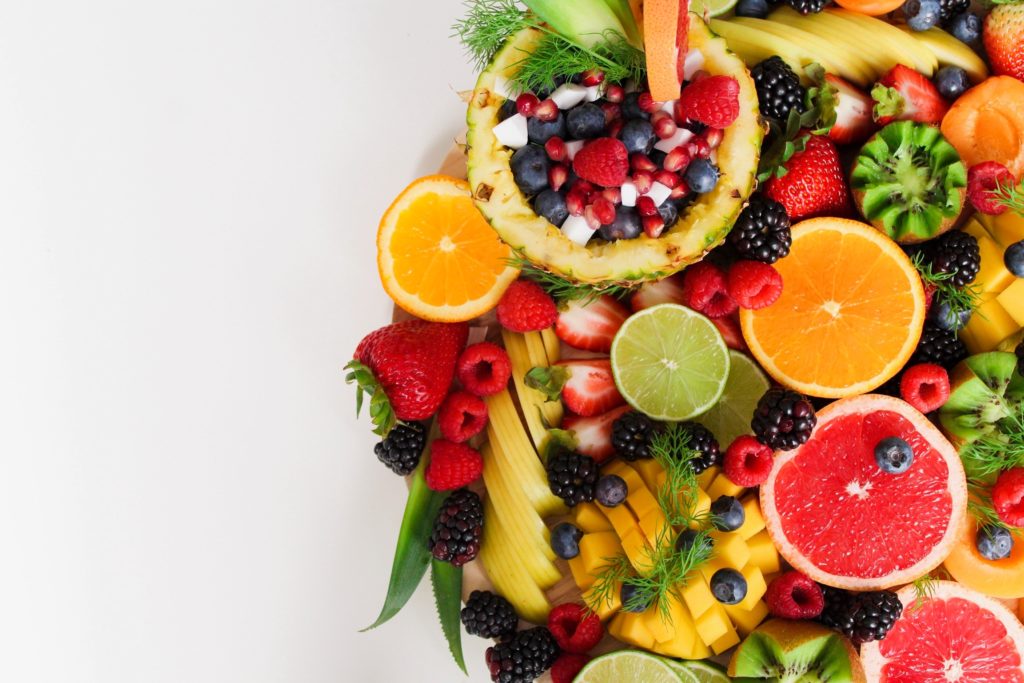 At what time of the year do deficiencies occur in the body?
Deficient states weakly depend on the time of year. They are always cumulative and are dictated by blunders in nutrition: an excess of the pro-inflammatory group (sugar, refined cereals, refined oils), the monotony of the diet, malnutrition and overeating. Macronutrient deficiencies are especially dangerous: malnutrition of protein, malnutrition of whole vegetable fats, malnutrition of complex carbohydrates. Sometimes this is more critical for health than a deficiency of some vitamin or mineral.
Changing the microbiome (and 80% of the immune tissue is there) occurs through nutrition. The Western diet (the one that refers to processed food) is the most pernicious in this sense. Fat and sugar in their modern form are the main damage to the body: sweeteners, "healthy" alternatives to conventional foods, margarines, cooking oils. Bacteria of a healthy normoflora feed on different substrates; it is difficult to "synthesize" these forms in the laboratory. Dietary supplements are not bad, but until there are changes in the diet, it is pointless to introduce them.
Food should be varied. This is critical. And I'm ready to repeat it for the hundredth time. Feed your gut with pro- and prebiotics, fiber, and whole foods that are as colorful and seasonal as possible. The more colorful the food, the better; the more shells it retains (for example, the bird is baked whole on the bone, and not in the form of fillets, and sweet potatoes and pumpkins are peeled; apples and cucumbers are not peeled; seeds are a good snack). Study the seasonality of products, give them preference, and only then supplement them with imports. This is the normal path to a healthy diet 365.
When is the best time of year to optimize your diet?
You can always optimize the diet and reformat it according to your goals. In some systems and approaches, the off-season – spring and autumn – are considered the most favorable. Internal systems and biological rhythms are reconfigured for the warmer and colder seasons, respectively. But this does not mean that if you take the path of health you came up with in December, you have to wait until April.
Nutrition is a vast area of ​​life, you should not reduce it to a single component – weight, beauty and something else. Well, it's worth adding that there are no neutral foods; Simply put, what you eat makes you healthier or sicker. It is always choice and functionality. Therefore, it is important to know the materiel, and then make a medical check and change your life for the better – gradually and through nutrition. "Eat less, exercise more" is a destructive path, as long as these workouts do not go to the detriment of the brain.
What can be done:
⁃ Start with sleep and "pour out" your norm (7-8 hours on average);
⁃ Do not ignore breakfast, eat at about the same time: the body loves the rhythm;
⁃ Avoid processed foods and masses (sausages, sausages, chips, flour, desserts). Good food is simple food. You must be able to recognize what is on the plate, what is in the composition. You see 15 ingredients and you don't know everything – don't eat;
Start practicing hormesis training. This is a moderate stress load, 20-30 minutes 4 days a week. You can start with intensive walking, later adding strength, as well as exercises for flexibility and coordination;
Increase the amount of vegetables in your diet, reduce carbohydrates. Reduce the amount of grains and dairy products in the diet, fibrous starchy vegetables such as corn and potatoes. Do not abuse fats; even nuts and healthy coconut desserts are unhealthy in excess;
Observe an adequate night break between meals: from 19 pm to 7-8 am there should be no food;
⁃ Avoid processed meats – sausages, sausages, etc. and reduce the amount of red meat if you are a meat eater. There is a direct link between the consumption of these foods with the risk of heart disease, diabetes and cancer in both men and women.
If you switch to a healthy lifestyle – vegetables, fiber, variety – then when?
The easiest transition is during the period of maximum availability of fresh vegetables, herbs, berries and not the sweetest fruits: from June to October. You can afford to move more, eat more fresh food, replace meat with fatty fish more often (it is better to chase Omega-3 in foods, not dietary supplements) and cook using simple methods.
How to plan a diet on a calendar?
Globally, I would advise focusing on vegetable diversity. On a full plate, which is better to build from vegetables, herbs, berries, fruits. By convention, they should be about 7 servings per day for the average adult; "living wage" is 700-900 g! Then we add protein sources – legumes, fish, eggs, less often – meat; then – whole grains and root vegetables, seeds, nuts. Check out the seasonal calendar.
In winter, there is more emphasis on thermally processed food from vegetables and legumes, as well as a fat component: good oils, seeds, from non-local products, such as olives and avocados. Fish – fatty, meat and poultry – in the form of offal. Vegetables are still the mainstay, but fresh salads can often be replaced with stews, sautéed, grilled, baked vegetables.
The cooler it is outside, the more it is worth using stimulating spices: cumin, dill seeds, mustard, ginger, cinnamon, cardamom, fennel, laurel. Local accent: leafy greens, cabbage, pumpkin, sweet potato, mushrooms, legumes.