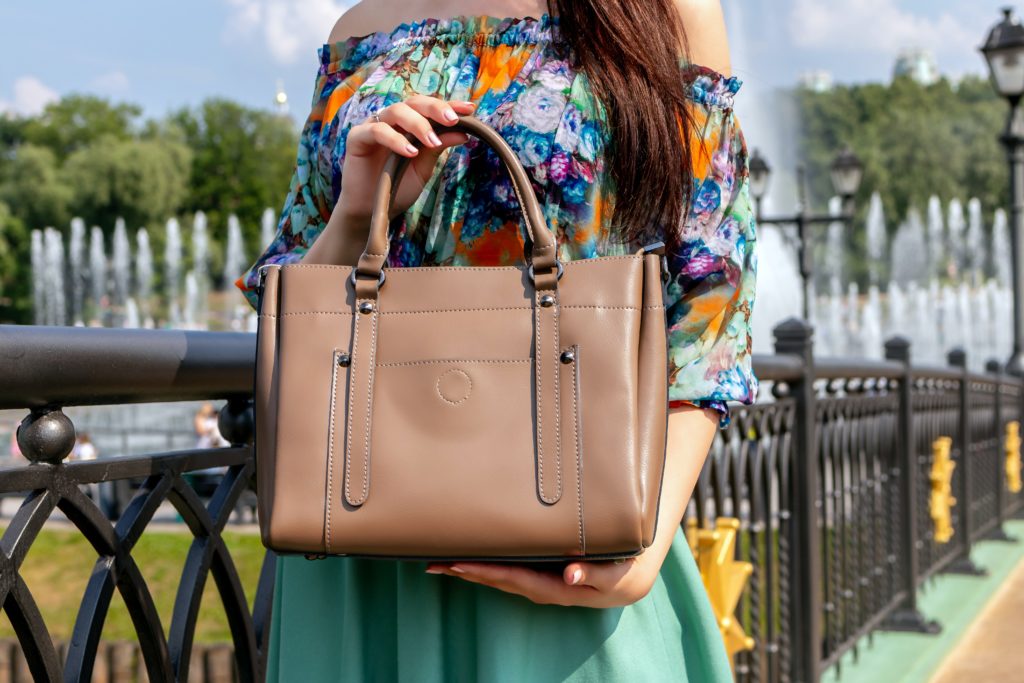 This spring and summer, bags act as a full-fledged and important stylistic accent of images. At the same time, many of them retain their high functionality: the trendy models will fit much more than lipstick, card holder and phone.
Tiger of Sweden
Some have already got acquainted with this model of bag in the autumn-winter season. It is not expected to be written off from fashion accounts in the near future, so choose a bag or basket in pastel colors and wear it with both wide jeans and trouser suits.
Bag on a chain
Another trend that confidently roams from season to season. However, this spring and summer the bags are getting bigger and the chains are getting thinner. And such an eclectic game of contrasts has already gathered a lot of fans in the fashion community.
Valise
This bag can be called the most useful trendy invention of the season. Even if you do not take into account the models of the maximum size, the average suitcase will also fit the entire daily norm of things that girls can not do without.
Pink bag
Nostalgia for the fashion of the 2000s also affected accessories. Bubble Gum bags have been adored by everyone who grew up on Britney Spears' golden hits and movies like Bad Girls. The beauty of these new but well-forgotten old bags is that they give a positive mood and pleasant memories. And besides, they definitely do not have to ask their mothers – the girls have grown up and can now realize their childhood dream on their own.
Rectangular bag
Having had enough of baguette bags, the designers decided to finally develop this idea further. Instead of the model restored from the 1990s, we are now offered an improved version – a strictly geometric rectangular bag that can be worn on the shoulders and in the hands – as a clutch.
Pouch-case
A reduced copy of a sports bag will appeal not only to those who do not want to part with joggers and skinny. This model also fits perfectly into images with a futuristic touch, and in the company of a basic T-shirt, jeans and sneakers seems unusual and stylish.
White bag
White accessories continue to act as accents that add stylistic weight to any image. Such bags will be especially appropriate in the spring against the background of beige monochrome, but in summer – along with bright prints.