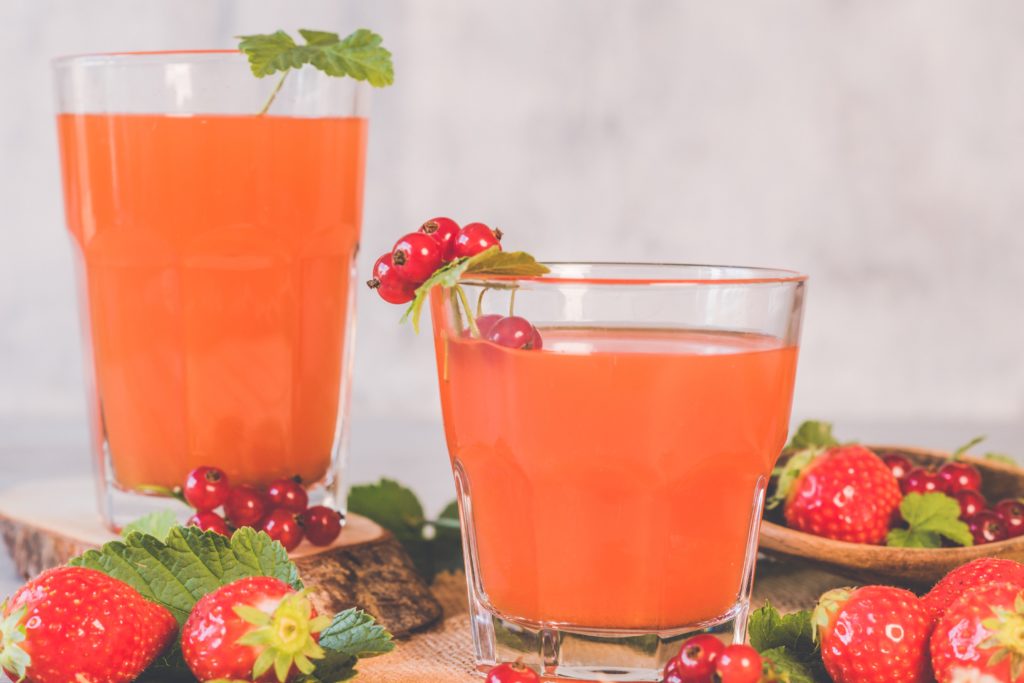 It seems that nothing is so happy in the morning as a glass of freshly squeezed juice. Not only is it tasty, it is also useful: just think – how much energy and vitamins the body will receive at the beginning of the day. However, there are some rules here: it is advisable to drink the juice immediately after preparation, since after 20 minutes it begins to lose its value. You should also not drink juices on an empty stomach – it is better to do it 30 minutes after breakfast. Among the huge variety of options, we have identified 3 juices to drink in the morning.
Orange and carrot juice. Everyone knows that orange juice itself is very healthy for breakfast. It is high in vitamin C, which can help prevent colds. Carrot juice is no less useful – it is rich in vitamins and minerals: sodium, potassium, calcium and iron. And a mix of carrots and oranges is an excellent immune support. But pay attention: orange and carrot juice can raise blood sugar levels, so it should be consumed in moderation.
Tomato juice. Few people know that a glass of tomato juice contains a small amount of calories and half the daily value of vitamin C. And this drink also stimulates memory, normalizes metabolism, removes toxins and toxins. Moreover, tomato juice contains substances involved in the production of serotonin, which relieves stress in the nervous system.
Green juice. Surely your Instagram feed is replete with photos with images of green juices, which is not at all surprising, because scientists already call these drinks the elixir of youth and health. And for good reason: Green juices (usually a mix of cabbage / spinach, parsley, apple, lemon, celery and cucumber) are packed with nutrients. One glass of this drink is a large portion of raw vegetables, energizing the body for the whole day.