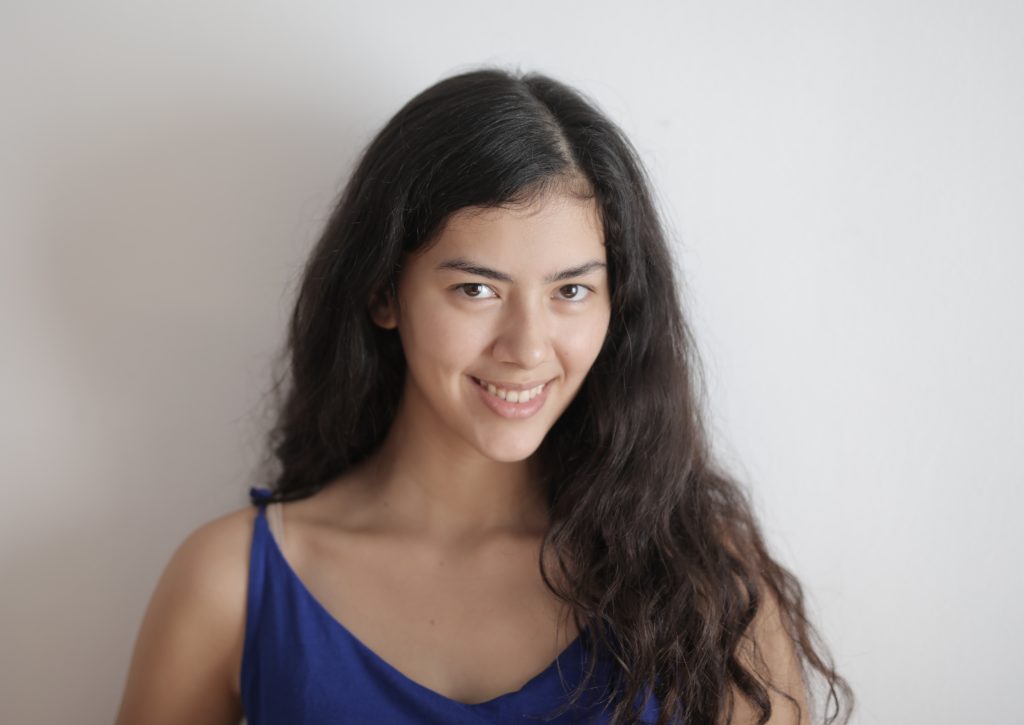 The secret to healthy, shiny and silky hair is continuous grooming. In the salon, in one session, they can work a miracle, but if the hair is in a deplorable state, neither a haircut, nor styling, nor a single use of an ampoule will correct the situation for a long time. Hair beauty is 99% the result of your efforts at home. Specialists in laboratories know what is needed for this. Inspired by experience and knowledge, they create premium personal care products tailored to the condition and type of hair and scalp.
Step 1: determine the type of hair
Thin or thick, hard or soft, shiny or dull? There is practically no pure type; there is always a deviation in one direction. On your own, you can determine the intensity of hair loss, how dehydrated they are, whether they are prone to oily and exfoliation.
Dry hair looks dull, is difficult to comb, and the ends often split. The reasons may be excessive and improper washing, abuse of a hairdryer and stylers, the influence of ultraviolet radiation. For intensive nourishment of dry and weakened hair, the Nutritive range is recommended, which includes shampoo, mask, milk and leave-in balm cream.
Oily hair is the result of increased secretion of the scalp glands. This type is characterized by an unaesthetic shine, lack of volume and silkiness, dandruff. Before blaming it on genetics, make sure you don't have hormonal imbalances. To solve the problem and provide competent care, the brand offers the Divalent double action shampoo bath – for hair that is oily at the roots and sensitive along the length. The product helps to regulate sebum production, effectively cleanses the skin, leaving it soft and radiant.
Step 2: cleanse your scalp and hair
There is an opinion that only oily skin needs a scrub. In fact, everyone needs it – from dry to sensitive. In the latter version, scrubbing should be done with delicate means every few weeks. The procedure in combination with massage helps to get rid of dead cells, stimulate the growth of healthy and strong hair by accelerating microcirculation and slowing down pollution. The gentle Apaisant scrub is suitable for sensitive skin, and the refreshing Energisant for oily skin. Both products enhance the effectiveness of further care.
To avoid overdrying your hair while washing, use a small amount of shampoo only on the root area. Massage the scalp and distribute the resulting foam along the rest of the length. And most importantly – wash your hair as it gets dirty. Try alternating between regular shampoo and dry shampoo to delay a thorough wash. For example, Kerastase Fresh Affair quickly absorbs excess sebum, refreshes the look and maintains a silky feel.
Step 3: use mouth rinses and masks
Washable conditioners, balms, milk – all of them are designed to properly complete washing and maintain beauty. Rinses restore moisture balance, enhance radiance, smoothen cuticles disturbed by shampoo and make it easier to comb. Do not touch the roots while applying the conditioner to avoid weighing the hair down and to avoid a "messy" effect. Overexposing the product is also not worth it: this does not affect the effectiveness, so follow the instructions for use.
The mask is a classic product in almost every caring program. Depending on the purpose and composition, it provides hydration, nutrition and restoration, strengthens and revitalizes the hair. Masks are especially relevant for porous, lifeless, weak and brittle hair that lacks strength, shine and smoothness. During application, pay attention to the manufacturer's recommendations and do not treat the roots if the mask is not intended for the scalp.
Step 4: take care of your hair additionally
Not an everyday, but an obligatory stage for complex care and maintenance of hair beauty is the application of additional products based on vitamins, protein, keratin, phytoextracts, oils and other useful components. It can be creams, fluids, sprays, serums, ampoules, oils. Ampoules and serums are usually used in courses. With the help of additional care, hair can be restored to its vitality, luxurious shine, softness, thickness and strength in no time.
Avoid wearing protective equipment, especially in hot weather and on vacation at sea. Remember the main thing: if you already have split ends, not a single oil in the world can "glue" them. Cut it off and start actively grooming your hair to prevent future delamination. Beautifully styled curls, natural strands, spectacular hairstyles – any look will be available to you with regular and proper hair care. It's easy with quality beauty products.