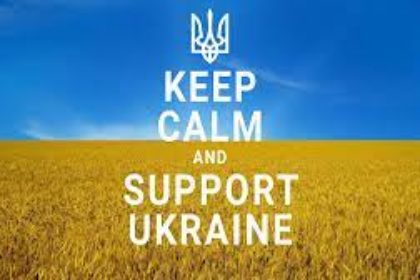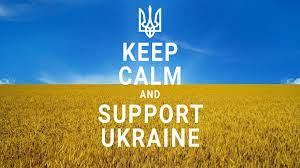 On February 24, Russia attacked Ukraine and launched a full-scale war. The Russian army is ruthlessly destroying civilians, firing on homes, schools, hospitals and kindergartens. The whole world came to Ukraine's defense. The actions of the Russian Federation are condemned not only by Western politicians and the world's largest companies by imposing sanctions against the aggressor, but also by world stars: actors, directors, musicians, athletes, artists, businessmen, designers and models. Celebrities donate money to the Ukrainian army, protect refugee families and organize the delivery of humanitarian aid.
Many world-class stars have sided with Ukraine, opposing Russia's invasion of Ukraine and calling on Putin to end hostilities immediately. For example, Elon Max will provide access to satellite Internet, Blake Lively and Reynolds donated $ 1 million to help Ukrainians, and Mila Kunis and Ashton Kutcher announced the launch of a $ 30 million campaign for Ukrainians. Solidarity with Ukraine and Angelina Jolie – actress and UN Goodwill Ambassador – asked neighboring countries to accept refugees.
Lady Gaga was not left out either. The singer and actress wrote in her letter that she prays for Ukraine and hopes that the war will end soon. Madonna also published several posts and illustrated them with shots of destroyed Ukrainian cities. The singer said that Russia's "senseless and greedy" invasion of Ukraine should be stopped immediately. Madonna also called for humanitarian aid to be sent to Ukraine and bought DRESSX digital clothing, all the money from the purchase of which will go to help Ukraine.
Some of the celebrities decided to express their support with clothes and accessories in blue and yellow shades. In particular, El Fanning went on the red carpet with a manicure in the colors of the Ukrainian flag, Leoni Hanne wore a blue trouser suit and picked up a yellow bag, and Michael Douglas expressed support for the Ukrainians with a blue and yellow handkerchief. Celebrities who support Ukraine include Mila Jovovich, Benedict Cumberbatch, Miley Cyrus, Kim Kardashian, Bella Gadid, Sarah Jessica Parker, Rosie Huntington-Whiteley, Arnold Schwarzenegger and many more.