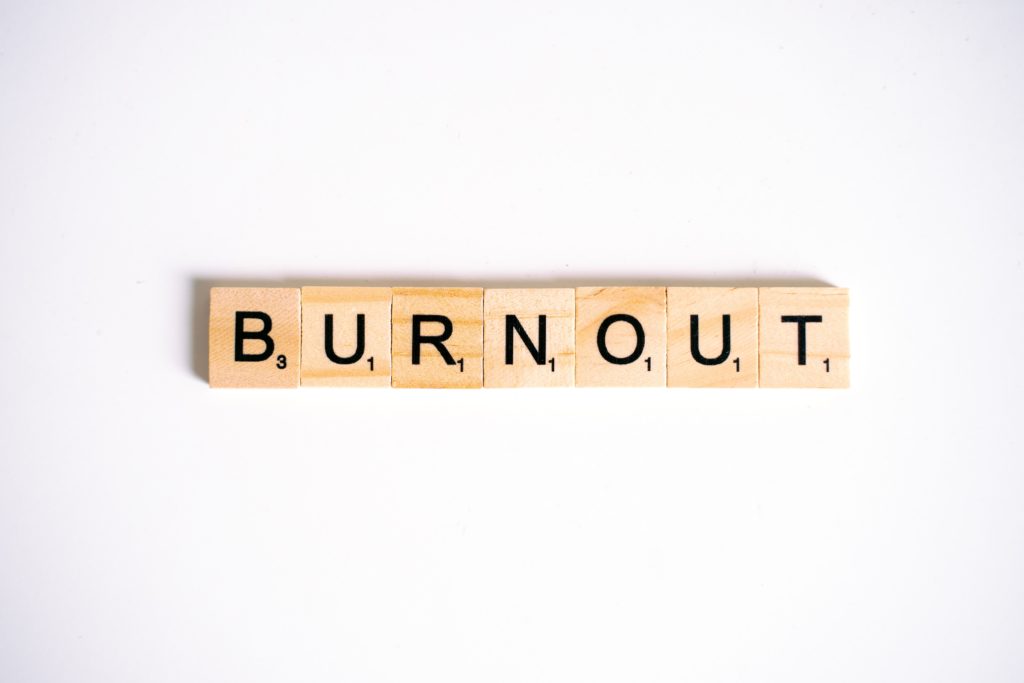 Burnout can be called another pandemic of modern times, because it adds to all walks of life a sense of incredible resistance and heaviness.
Fatigue, pressure from excess information and negative news are factors that only add to stress. And there are daily routines, responsibilities and work where we strive to be the best version of ourselves. Sometimes it seems that no matter how fast you run and no matter how hard you try to catch up, the goals do not come closer, and the pleasure of life seems to be a forgotten luxury. Congratulations, you are already in the burnout club or on its doorstep.
Greg McKeon, an American writer and author of the popular Essentialism, faced the same problem. It is this author whose work has taught millions of people to choose only the most important things in life and not to waste their resources on unnecessary actions. And, even doing all his teachings, he got tired. The author turned this experience into a new book "Without Effort". In the new edition, he shares a recipe for ease: how not to burn out, how not to get tired, how to choose the most important and remain successful, how to turn the difficult and exhausting into simple and accessible.
1. Rake the blockages in your head and heart.
When our brains are loaded, things seem more complicated. Fatigue makes us slower. Outdated assumptions and emotions do not allow new information to be fully processed. Everyday things are constantly distracting, and it is difficult for us to see what is important to us.
So, the first step to ease is to clear the blockages in the head and heart.
The state of ease comes when you are physically rested, you do not have a heart stone and you have a lot of mental energy. You are fully present in the moment, attentive, focused on what is important at the moment.
2. Look at the problems and challenges from the opposite side.
The nineteenth-century German mathematician Carl Jacobi earned a reputation as a man capable of solving the most difficult, intricate problems. He deduced the rule: "Invert, always invert."
Casual inversion is looking at the problem from the opposite side.
There are two ways to achieve everything that is really important to you. You can develop superhuman abilities to do everything extremely difficult, but worth it, or learn to do everything extremely difficult, but worth the task, simpler.
3. Set a goal to enjoy the process.
Everyone has something that we do all the time, not because of importance, but because we really want it. For example, we want to listen to a podcast, watch a favorite show, sing karaoke, dance to your favorite music, play with friends.
Not all important things are pleasant, but we can make them so. Significant things can be enjoyable if you reject the Puritan thesis that it is necessary to work hard during the performance. Why suffer from work if you can enjoy it? By combining the important and the pleasant, you can easily do the most painstaking and difficult work.
4. Create habits with the soul or ritualize.
Much has been written about habits. And from about rituals – less. These terms are sometimes used interchangeably. But behavioral economists insist it's not the same.
In some ways, the rituals are like habits: "doing X, I also perform Y." But they differ from habits in one key component: the physical pleasure you feel at the time of performance. Habits explain what you do, but the whole point of rituals is how you do it.
It is easier to establish an important habit with rituals, because that is how it becomes important.
5. Focus on what you have and you will get what you lack.
We can use this idea to make gratitude a habit, according to this recipe: "After I complain about something, I will say what I am grateful for."
What will it give in general? A more positive worldview. At first you will balance the complaints with gratitude, and later you will not want to complain at all. Why is this important? Like any negative emotion, complaints take away our energy.
6. Stop doing too much.
Learning to take a break sounds weird. But in our culture, where we work 24/7, people just can't relax. Ironically, it's hard for us to do nothing.
Many of us find it difficult to cope with the tension between "not doing enough" and "doing too much". Have you ever been completely exhausted one day and woke up the next day completely exhausted – and you needed a whole day to regain energy? To stop this vicious circle, try a simple rule: do only so much today that you can regain strength today. Do only enough this week to regain your strength this week.
7. Just sleep or the simple truth: lack of sleep kills us.
Insomnia is an insidious thing. In one study, people who slept less than six hours a day found that their motor skills deteriorated and their cognitive abilities decreased. They pecked their noses more often.
We usually think that after a few sleepless nights we can just reboot. We tell ourselves that we need to get a good night's sleep only once to "catch up" with the schedule. But research has shown that "sleep debt" actually grows every time we sleep less than seven or eight hours. By the tenth day, the participants' sleep debt had grown so much that they felt like other participants who had not slept all night. So if you are struggling with burnout, one of the key priorities is quality daily sleep.
8. Fight distraction.
Defocused – probably the most accurate description of modern people, because we are under constant kicks from information from a variety of sources. Smartphone, emails, messengers and endless news feeds. As a result, we need much more effort to focus. This means more energy to complete tasks or be productive.
Distraction is like a cataract in the eye. If left untreated, it will grow and make things worse, and with it, vision. It will be harder to read. You have to work hard to see the person you are talking to. It will be dangerous to get behind the wheel.
When something distracts us and keeps us focused on the moment, it's like a cataract, only in the head.
9. Do not overwork.
Sometimes we can't finish important projects because we are constantly working on them. It doesn't matter if we are writing a book proposal, preparing a presentation for a client, building a ship or doing anything else, refinements can significantly improve the result only in the beginning. But there comes a time when the law of diminishing returns comes into force: we put in more effort than we get results. Try to accept the following truth: the project is "completed" at the moment when the amount of effort becomes greater than the result they give.
To avoid a declining return on time and effort, clearly define what the final product will look like, reach this point and stop.
10. Start with the ugly.
Many of us stay away from creating beauty because we misunderstand the creative process. We see something exceptional, beautiful in the final stage, and it seems to us that in the beginning it was a beautiful, reduced version of what we see – a kind of baby Yoda. But in fact the opposite is true.