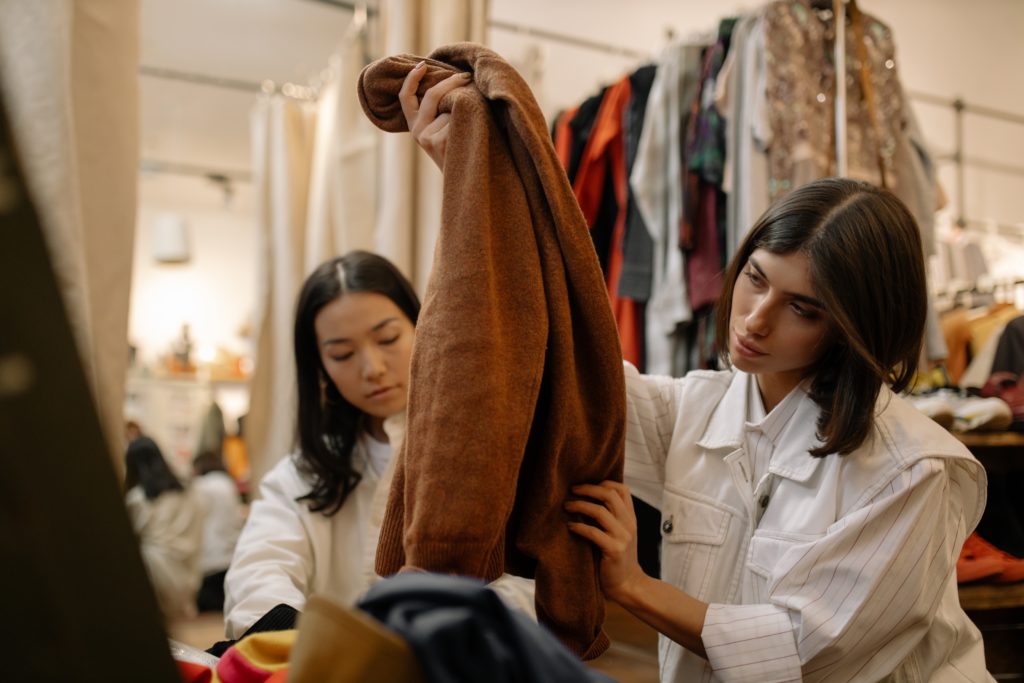 The boom in clothing, jewelry and accessories of recent years is gaining popularity among trendsetters and fashionistas around the world.
Intellectual fashion and secondary consumption are what is talked about everywhere and promoted by major fashion houses. Gucci, Valentino, Balenciaga, Versace, YSL – all as one create vintage platforms or turn to vintage in their new collections. Hollywood virgins wear vintage dresses on red carpets and together with the whole world declare that vintage is the main trend of the near future.
Vintage is the business of intellectuals and collectors. But how to properly combine vintage and the latest collections? How to wear vintage accessories and dresses? Follow the basic rules when wearing vintage.
Do not wear a vintage total bow
Vintage dress, vintage jacket, vintage bag, vintage jewelry and vintage shoes in one image – all this is good for a themed party or if you are a pin-up lady. If you are a fashionista, it is better to focus on vintage details. The bag from the new collection and ultra-modern shoes will perfectly emphasize the vintage dress. Vintage Gucci bamboo 1960-1980s or vintage CELINE BOX from the 1970s will be a great companion to a simple modern dress.
Complement your wardrobe with vintage jewelry
I would recommend a friendship with vintage to start with jewelry. Later you can collect a small collection of vintage accessories. These can be vintage jewelry of famous brands CHANEL, YSL, CELINE. But it can also be no name jewelry, which is often not inferior to the beauty and sometimes the quality of branded jewelry. After all, since the early 1950s, French, Italian and American small manufactories and brands have created great things and often did not label them.
Competently combine brands and logos in vintage things
Vintage is about intellectual fashion, which can often express your position and what you want to convey to the world.
If I wear a vintage Dior jacket and vintage CHANEL clips with a logo, I know exactly what I want to say with this outfit and what mood this image will have. I know the history of fashion houses, their enmity and dislike for each other. Therefore, such an outfit will broadcast a certain protest.
The value of vintage
Vintage should show your status and level, not just shout out loud: "Look, I have everything vintage and everything from Gucci."
Believe me, the no name dress and vintage Hermès Kelly from the 1960s will say much more about you than the modern total bow from the same brand. A girl with a vintage Kelly will be noticed and celebrated at any reception in high society.
Create your vintage wardrobe
I would start with jewelry, scarves, bags, jackets, watches. With all these elements, you can dilute even the simplest base and be "not like most".
Remember that the theme of vintage is huge and interesting, like any collection.