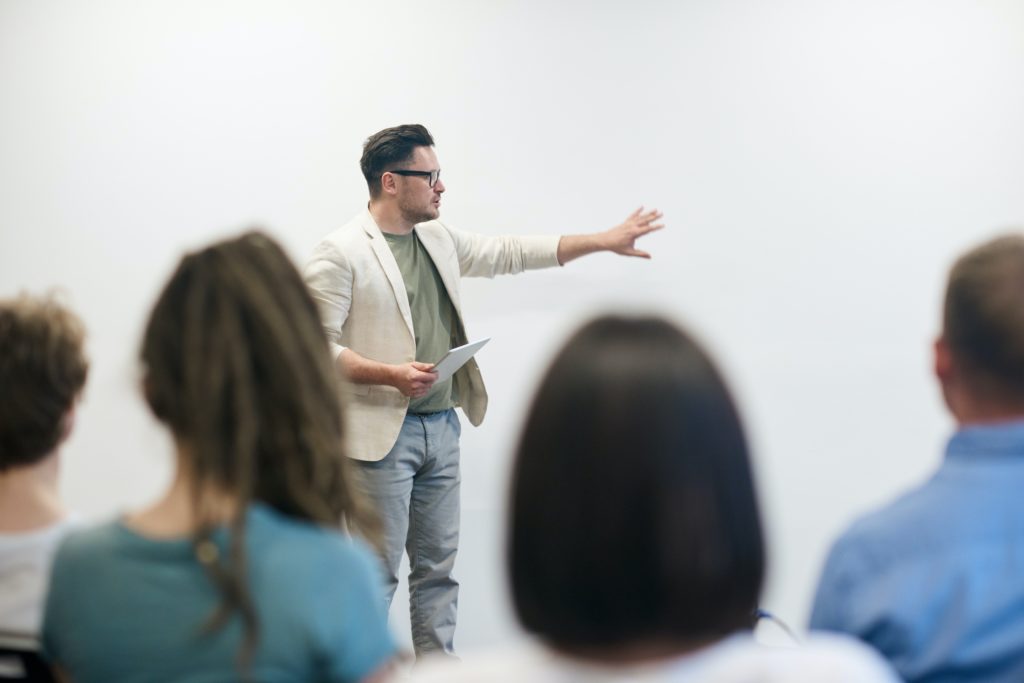 Do you need to find investment for a startup? Sell ​​your product or service? Any communication with a potential customer, investor, partner or even a media representative during a conference or seminar is a kind of presentation of your company and product. How to make it successful?
Always remember that it is through the presentation that you will be able to convey your key messages to the audience. A good presentation must meet the following key characteristics:
Clarity: clear and logical presentation.
Emotionality: grab the audience's attention.
Informativeness: to provide listeners with information that they did not previously know.
Memorable: people should later remember who you are and what you offer.
Preparing the structure of the presentation
Let's take a look at a rough outline of a presentation. Most often, the presentation starts with an introduction, but sometimes it is recommended to show the most important and effective slides at the beginning, even before the traditional introduction. Their task is to grab the audience's attention and keep it until the end of your talk.
Introduction
In terms of time, this part should not differ much from the investment pitch (a short story about the concept of a product, project or service, known as an elevator pitch: this term reflects the limited time – the whole point should be fully stated during the ascent in the elevator to the floor with the main office of the investor , ie about 30-40 seconds or 100-150 words).
It is very important to clearly state for your audience what you do and what you offer. For example, "… our solution for delivering groceries right to the customer's desk" is more understandable than "… we are providing a next generation artificial intelligence system for product delivery". Strive for brevity and clarity. The most common mistake is to push the description of what you do or offer to the middle or even the end of the presentation.
The problem you are solving
In most cases, a simple description of the problem that your proposed product or service solves should be part of your presentation. But don't spend too much time describing the problem that leads to your solution. Explain in detail what you are offering and for whom. An important part of the presentation is to identify the product and the customer.
Potential opportunities
In this part, the speaker evaluates the volume of the target market. It is necessary to provide specific figures and calculations. For example, "we sell our product at price X and have Y potential customers, which results in a turnover of X * Y". And this approach is much better than phrases like "… this market is valued at $ 15 billion, and if we manage to get a share of at least 1% …"). Your goal is to convince your audience that you are offering a specific estimate and are not overdoing numbers.
History and team
Demonstrate a growth curve during your startup presentation. Convince your audience that you've made real progress, and that's not fiction. Do not forget to introduce your team during your speech as well. You must decide for yourself how to do it most correctly. But keep in mind that the customer (or investor) makes a financing decision based on what he thinks about you and your team. To arouse his interest, it is necessary to "sell" the team correctly.
Conclusion
Don't end on a pessimistic note, always add optimism. Make sure your audience remembers you. State as directly and openly as possible the most important points they need to remember about your company or product.