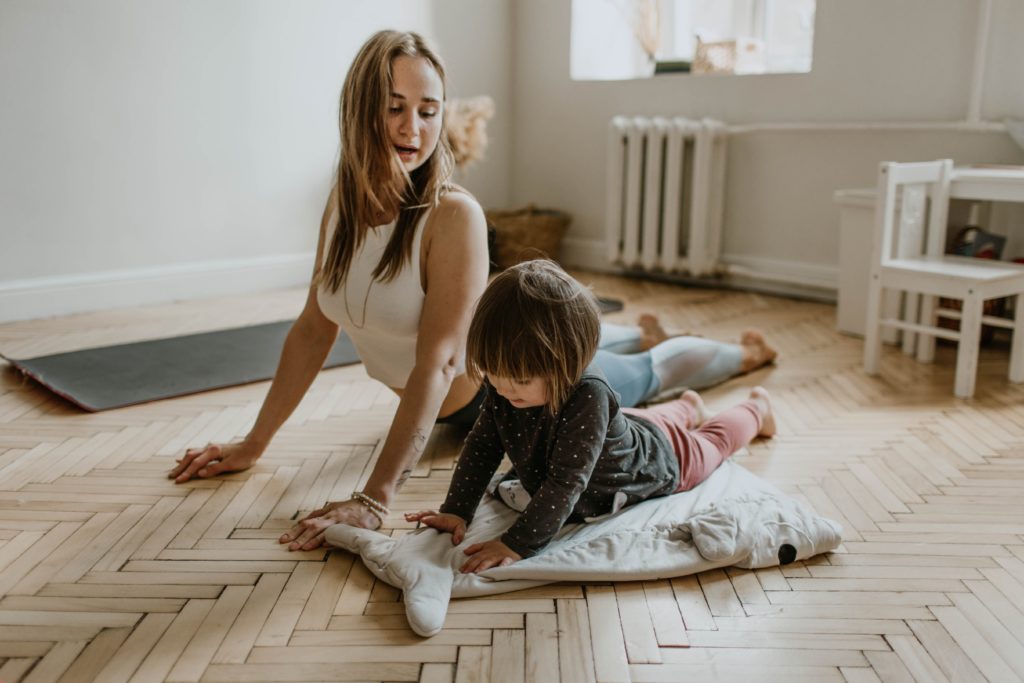 Start with a walk
This is the first thing to do in the absence of experience and a mentor. But we are not talking about a lazy outing into the park, but about vigorous 30-40 minute walks in the fresh air, in which the heart rate increases and it is difficult to conduct a conversation. Online yoga workouts, as well as other group and personal sessions led by a Zoom trainer, will also be useful for beginners.
Decide on a goal
To train productively, you need to know exactly what kind of result you want. It is worth consulting with a coach about this, who will find out your wishes, experience, and help you set real tasks. In this case, training will become the path to the goal, and its achievement will be a motivating factor.
Train mindfully
Ideally, you should set aside 30-45 minutes daily for training at home. Regardless of the task, each person should pay attention to exercises for flexibility, posture, endurance and strength. Of course, everyone has their own schedule. If your goal is to strengthen muscles and increase mass, give preference to strength training. If you want to lose weight, pay attention to exercises to develop endurance, and power loads will help keep your muscles in good shape.
Be in harmony with yourself
Sometimes it's worth focusing on recovery training. It will be useful if your life is overwhelmed by stress, you feel emotional fatigue or weakness after an illness. In this case, it is not recommended to use strength exercises, and yoga is the best choice. In addition to developing flexibility, it helps to achieve internal balance and learn to control your body.
Pick up your inventory
You don't need to have a gym in your apartment to work out at home. Strength exercises can be performed with your own weight using a minimal set of gymnastic movements. There are also many exercises for developing endurance, including jumping and running in place, but all you need for them is a mat.
A universal apparatus for strength training is dumbbells, of which you need to have 2-3 pairs of different weights. Another super tool is the TRX trainer, which allows you to effectively use your own weight for strength training. It is compact, easy to carry, and can be trained both at home and outdoors.
Choose the perfect time to exercise
You only need to train when you feel good and need a recharge. For example, during a break between work, when you lose concentration and you need to return to productivity. Early morning is also a good time, as a short, intense workout is a great way to invigorate.
Trust the specialist
During training with a trainer, you are insured against methodological and technical errors, and the most important thing is that the format of online training allows you to receive feedback. During the exercise, we do not see ourselves and the coach is needed precisely in order to control the process and improve the technique.
Join the online challenge
During the quarantine period, many sports clubs organized online workouts to help you stay in good shape. From January 11 to January 24, the hiitworks fitness studio organizes two online programs at once: "fitness afterparty" and the "Popa-Class" challenge for beautiful buttocks. Both programs consist of daily copyrighted workouts (they will be available on record), nutritional recommendations, useful webinars and prize draws. Also during the challenge, participants will have access to a chat with the trainer and other participants, which will help to maintain strong motivation.