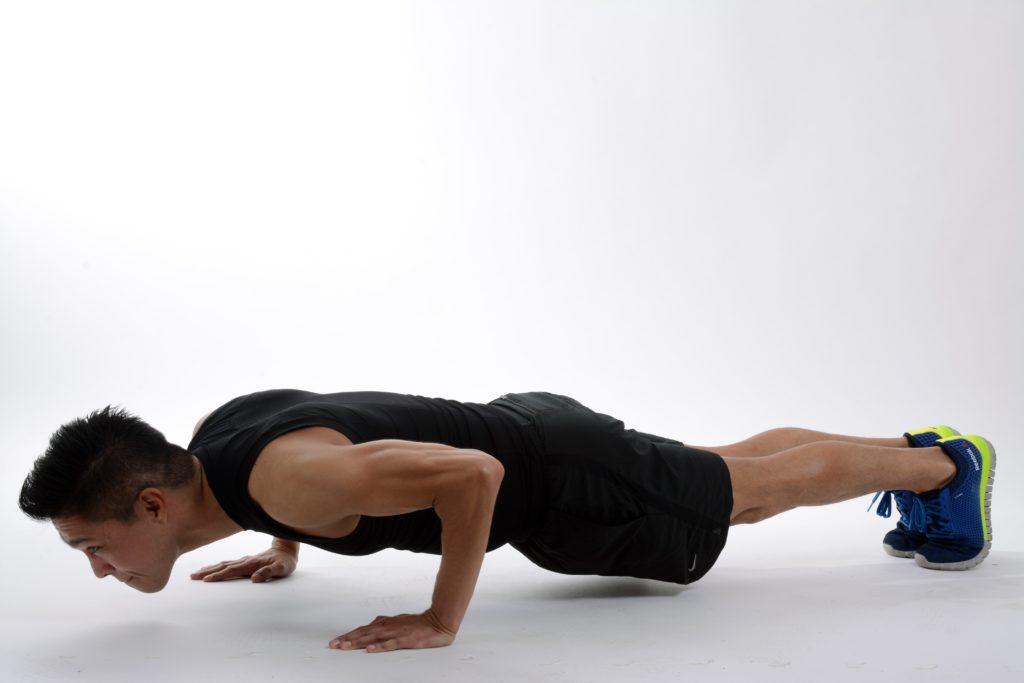 Millennials are obsessed with healthy lifestyles: they change workouts more often than partners. Sometimes it is frustrating: it seems that everything around is one step away from the Olympic records, and only you are mindlessly wasting your life. In fact, good examples can be inspired.
"I also love sneakers," Karlie Kloss smiles, looking at me. "There is a lot of sport in my life: it gives me strength, energy, charges me from the inside". The top model has been practicing since childhood – ballet, yoga, fitness, cross-country running – and I hesitate to admit that in my case sneakers are just a comfortable "change" after a day on high heels. Meanwhile, Carly's impeccable physical shape has brought not only shooting for the best photographers in the world and millions of contracts (Victoria's Secret, Carolina Herrera, L'Oréal Paris). The fact that the models are the most athletic girls living today is, in general, no secret. But the fact that they motivate millions of other, most ordinary women, to become prettier and slimmer is a trend that the world owes to social networks.
The first attempts to involve ordinary people in their orbit and introduce them to fitness were made by the actress, Oscar winner Jane Fonda. She invented aerobics as a phenomenon, developed a set of exercises and released a video cassette of Jane Fonda's Workout, which then sold around 20 million copies around the world (videos are still available on youtube).
By today's standards, this is, of course, nothing: Carly's Instagram alone is viewed by six million people daily. A little later, in the 1990s, Cindy Crawford launched fitness video tutorials. Filmed in 1992 on beaches, New York rooftops and lofts, 'Shape Your Body' is still considered a classic of the genre.
Of course, millennials have their own landmarks. They subscribe to profiles of professional trainers: Kirk Myers, founder of the iconic Dogpound club; Amanda Bisk, yoga and sports coach; Kayla Itsines, fitness guru, developer of the Bikini Body Guide program), sports clubs (the famous Los Angeles Barry's Bootcamp, the Soul Cycle fitness center, the New York "gym without exercise equipment" AeroSpace, the Physique 57 studio with a network in NY and Beverly Hills ), dancers (stars of the American Ballet Theater Catherine Boren and his prima Misty Copeland), as well as models showing not so much sports as a beautiful body (here, of course, no one beats the Victoria's Secret angels – Romy Straid, Jasmine Tooks, Sarah Sampaio).
It would be surprising if some types of sports activities did not become especially popular thanks to social networks, as happened with Acroyoga and CrossFit. The same Instagram contributed a lot to their fame: models were checked in in unusual locations with unusual equipment – and the trend went to the masses. Top model Isabelle Gular, who has not a body, but a triumph (and all thanks to fitness), created the hashtag #BodyByIza, under which all her favorite workouts are collected – from exercises with a rope and fitball to TRX and kickboxing. However, the fashion for this or that type of fitness changes almost daily. People who depend on fitness like on drugs are looking for all new types of load, and, not having time to stop at one thing, they are in a hurry to look for a new one. Today, high-intensity workouts, like in New York's Dog Pound studio (here Jasmine Tooks and Josephine Skriver come in shape before shooting or a catwalk), are becoming less popular – if only because they are grueling. Instead, the favorites are stretching, fly yoga, aerostretching – classes that allow you to work deeply and stretch your muscles well.
This makes them flexible and elastic, fills them with oxygen, and as a result, the puffiness, which often does not allow achieving a perfect relief, disappears. In addition, the stress hormone cortisol, a companion to intense activities like cycling, boxing, climbing, is not released into the bloodstream. A new old direction, which was previously adored by children, and today by society girls, helps to develop flexibility. This is acrobatics, which is taught, for example, at some fitness clubs. Acrobatic exercises work out those muscle groups that cannot be reached with conventional fitness, but at the same time train balance, which is invaluable in a rapidly changing environment. International foremost – all kinds of Barre Body, an activity that beautifully combines ballet and fitness. A side effect of such lessons is maximum good posture, minimum – an incentive to straighten your shoulders and raise your head bent over your smartphone. Nevertheless, more and more girls refuse the services of trainers and act as their own mentors and motivators. They choose the type of exercise – from yoga and TRX to home exercises – and at the same time control nutrition: glycemic index, the ratio of proteins, fats and carbohydrates. Gadgets, fitness apps for smartphones and useful Instagram posts: @howtocountcalories and @social_calories help you count calories and make training plans, keep track of their dynamics. The latter shows how many kilometers you need to run to eat, for example, ice cream.