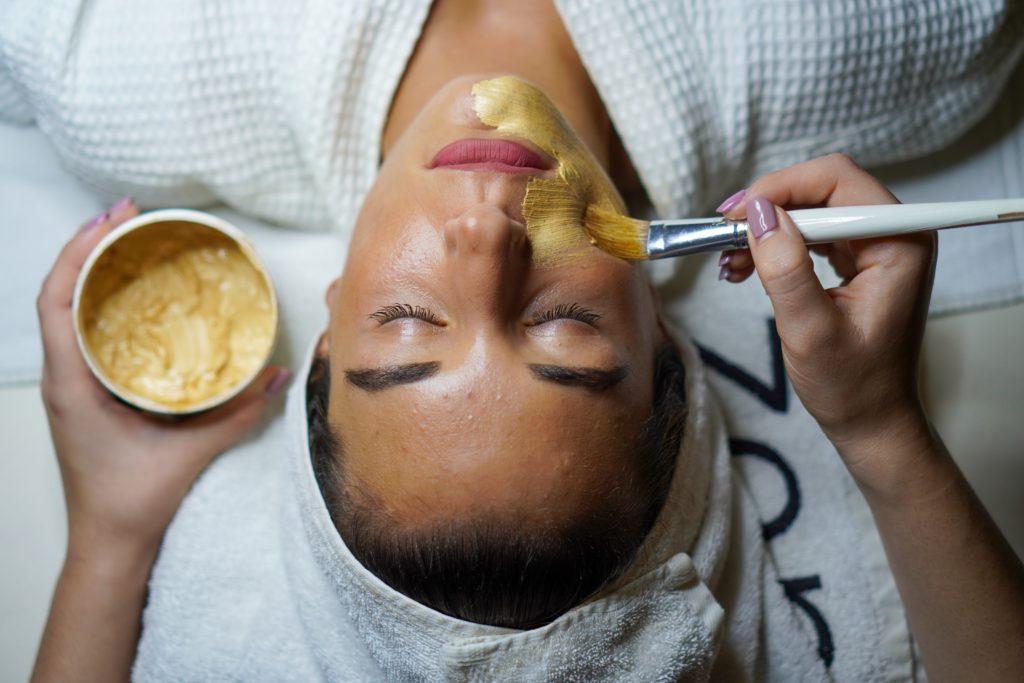 Absolutely any woman faces wrinkles at a certain stage of her life. Nobody likes to look older, so they fight against age-related deficiencies in a variety of ways. Someone turns to hardware cosmetology, others prefer injections, the most daring go to plastic surgeons. And those who are lucky with genetics can limit themselves to anti-aging cosmetics.
There is another effective remedy that is constantly forgotten – a face mask for wrinkles. Some may think that grandmother's recipes do not provide real help. However, it is not. Masks are an effective method in the fight against wrinkles, as they contain a high concentration of nutrients.
Properly selected facial care helps to improve its color and deeply moisturizes the skin. Masks contain antioxidants and nutrients. They stimulate the restoration of cellular structures and cleanse the pores. Thanks to face masks, you can not only get rid of wrinkles, but also relax during the procedure, remove traces of lack of sleep and fatigue. And most importantly, the procedure does not require expensive components. The mask can be made from the contents of your refrigerator.
HOW TO CHOOSE AN ANTI-WRINKLE MASK
Cosmetics manufacturers produce a huge variety of anti-aging facial products. As part of purchased masks, some of the following ingredients must be present:
Hyaluronic acid. Penetrates into the epidermis, filling wrinkles, thereby smoothing the skin.
Antioxidants. Slow down the aging process. Among the most popular: vitamin C, retinol, algae extract.
Peptides. Encourages the body to produce collagen.
native plant cells. Start regeneration processes.
Proxylan. Activates collagen synthesis, moisturizes the skin and tightens the face
Carbohydrates. Moisturize the face, fight wrinkles, increasing the amount of elastin and collagen.
A purchased anti-wrinkle mask is developed in the laboratory by experienced scientists. It is allowed for production only after testing and confirmed results. But with the right selection of ingredients, homemade recipes for face masks give a wonderful effect. The main thing is to use fresh ingredients.
FACE MASKS FROM WRINKLES AT HOME
Apply anti-wrinkle product to prepared skin. Therefore, before the procedure, be sure to clean your face with foam, gel or tonic. Before use, it is worth conducting an allergy test on the wrist. On average, the mask is kept on the face for about half an hour. However, if discomfort occurs, then you need to wash it off immediately.
To remove the anti-wrinkle mask, it is better to use a sponge or a damp towel. Next, wash with water. Moreover, skin with increased work of the sebaceous glands feels better in cool water. For overdried skin use warm washes. After the end of the procedure, the skin is treated with a nutrient composition.
Egg wrinkle face mask
For the procedure, you will need melted honey and egg yolk, carefully separated from the protein. Mix the ingredients until smooth, spread on the face. Wash after half an hour.
The mask eliminates wrinkles and gives a lifting effect due to its rich vitamin composition. The ingredients contain vitamins A, E and B. They nourish the cells and stimulate the natural process of their renewal.
Face mask with rice flour anti-wrinkle
Rice promotes the production of collagen, hydration of the epithelium and exfoliation of dead cells. It soothes the skin, rejuvenates cells and smoothes wrinkles. The anti-wrinkle rice mask tightens the skin, whitens and refreshes the skin tone, removes rashes.
Dilute rice grains ground into flour with milk and melted honey to a thick consistency. Keep on the skin for 20 minutes, then wash thoroughly.
Wrinkle Smoothing Potato Mask
Raw potatoes are used by many to lighten the face. A boiled vegetable perfectly nourishes the skin and gives a lifting effect. Potato mask effectively smoothes fine wrinkles.
To prepare it, you will need 2 boiled potatoes, mashed with a fork to a puree state. Add warm milk with olive oil and 5 grams of glycerin to the mass. Keep the mask for about a quarter of an hour, then remove with running water. Moisturize the skin with a gel or cream.
Rejuvenating mask with white clay
The white variety of cosmetic clay contains many beneficial minerals. The substance has lifting properties and stimulates cell regeneration. Clay is used in a mixture with moisturizing and nourishing ingredients.
For the mask, you need to mix white clay with sour cream to a thick consistency. Then add the juice and pulp of aloe and apply on the face in a thick layer. After 20 minutes, rinse with warm water and use a nourishing cream.
Anti-wrinkle mask with starch
Starch moisturizes the skin, removes blackheads and fights inflammation. It tones and smoothes the face. The starch mixture masks mimic wrinkles.
To prepare it, you need to mix one part of starch with sour cream and add 4 parts of fresh carrots. Distribute the mass over the face. Wash after 20 minutes.
Face mask with aloe for wrinkles
A very simple and effective mask for wrinkles at home is obtained from aloe leaves. Plant extract is used in cosmetology as a moisturizer. In addition, aloe activates cell regeneration, tightens the face and smoothes fine wrinkles.
Frozen leaves are used to prepare the mask. It is necessary to carefully separate the pulp from the skin and apply the resulting cold mixture to a previously cleansed face. After 10 minutes, remove aloe from the skin and use a tonic.
Nourishing Banana Mask
Banana is a rich source of vitamins and is used to nourish facial skin. The fruit smoothes wrinkles, rejuvenates and tones the skin, making it soft and silky. Especially effective for oily skin.
For a mixture of wrinkles, you need to kill a banana in a blender. Then mix it with heavy cream and lemon juice. Distribute the resulting mass over the face. After drying, make a second layer, etc. until the mask is completely used. Wash off after final drying. The average duration of the procedure is about 1 hour.
Cucumber face mask for wrinkles
Cucumber juice helps to eliminate not only wrinkles, but also another common sign of aging – pigmentation. In addition, the vegetable moisturizes, nourishes and heals the face. There are many options for its use, ranging from sliced ​​\u200b\u200bcircles to vitamin skin smoothies.
Here is one of them. In a blender, mix egg white, half a cucumber and a few mint leaves. Add a little lemon juice to the resulting mixture. Cleanse face, apply cucumber mass. After a quarter of an hour, remove the mask with water.
Homemade anti-wrinkle avocado mask
Avocado contains vitamins A, C, E and linoleic acid. It actively nourishes and moisturizes the face, and also smoothes small wrinkles.
For the mask, you need to mix equal parts avocado oil, olive pomace and honey. Mash half a banana into the mixture, bring to a smooth consistency. Cover your face for a quarter of an hour, then rinse with water.
Gelatin anti-wrinkle mask
Gelatin contains a high concentration of animal collagen. It penetrates the cells, improves tone and smoothes the skin of the face. A nice bonus is deep cleansing of pores and improvement of complexion.
For a wrinkle mask, pour a bag of gelatin with half a cup of freshly squeezed juice. The mixture is first heated to dissolve the powder, and then cooled to a thick consistency. Apply to the skin and wait until completely dry. Then rinse with water, but do not dry your face.