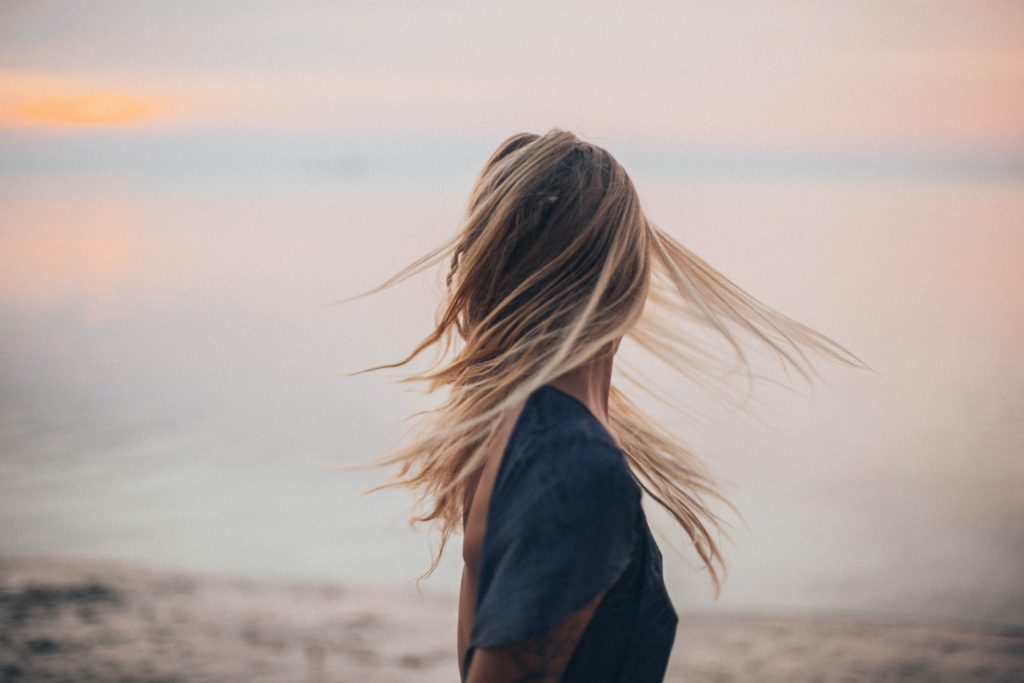 How many times have we sighed enviously, looking at the mirror-smooth, like glossy hair of Kim Kardashian! It must be remembered that we all have a different hair structure by nature – for some they are smoother and more even, for others curly and porous. But this does not mean at all that it is impossible to make absolutely any head of hair shiny. Check out our 7 tips to make your hair shine!
Masks and balms are your best friends
The shine of the hair directly depends on how healthy the strands are, moisturized and nourished with the necessary substances. Therefore, do not neglect moisturizing balms, nourishing and regenerating masks. Homemade masks made from products that are always on hand can also perfectly soften and smooth hair. Gelatin mask is considered one of the most effective for shine.
Rinse off care products thoroughly
Conditioning balms and masks are important not only to apply, but also to rinse them off thoroughly. The fact is that the care products, remaining on the surface of the hair, "clog" them, depriving them of shine. Therefore, it is better to rinse your hair several times than to do it not well enough.
Rinse with cool water
Hair shine is due to its ability to reflect light. And this, in turn, depends on how tightly the hair scales are adjacent to each other. But you can also influence this by rinsing your hair after washing with cool (not cold!) Water. This will cause the scales to close, making the hair more manageable and shiny.
Indelible oils
Smooth and even hair is often referred to as "liquid gold". But the truth is that it's almost impossible to achieve without some indelible products. Argan and keratin oils are your best helpers in the fight for shiny hair. But don't overdo it if you don't want them to become sticky and dirty – just a few drops are enough for the desired effect. Also in the assortments of beauty brands, you can find many shine serums that have a lighter texture.
Protection
Regular heat treatment with hair dryers and irons makes the hair thinner, dry and porous. Of course, in this case, there can be no talk of any brilliance. Therefore, try to minimize the use of your favorite hair dryer and absolutely always use a good quality heat protectant.
Nutrition
I think we will not surprise you if we say that the condition of your hair is a reflection of your nutrition. Therefore, if you want to achieve smooth and shiny curls, then lean on foods that are high in iron, vitamin B6 and Omega-3. Look for them in oily fish, seafood, dairy products, cereals, fruits and vegetables.
The right comb
It is also very important to choose the right comb, from which the hair will not tangle, break and electrify. Look for soft-bristled combs made from quality materials such as wood or ebonite. These combs will not injure the surface of the hair.