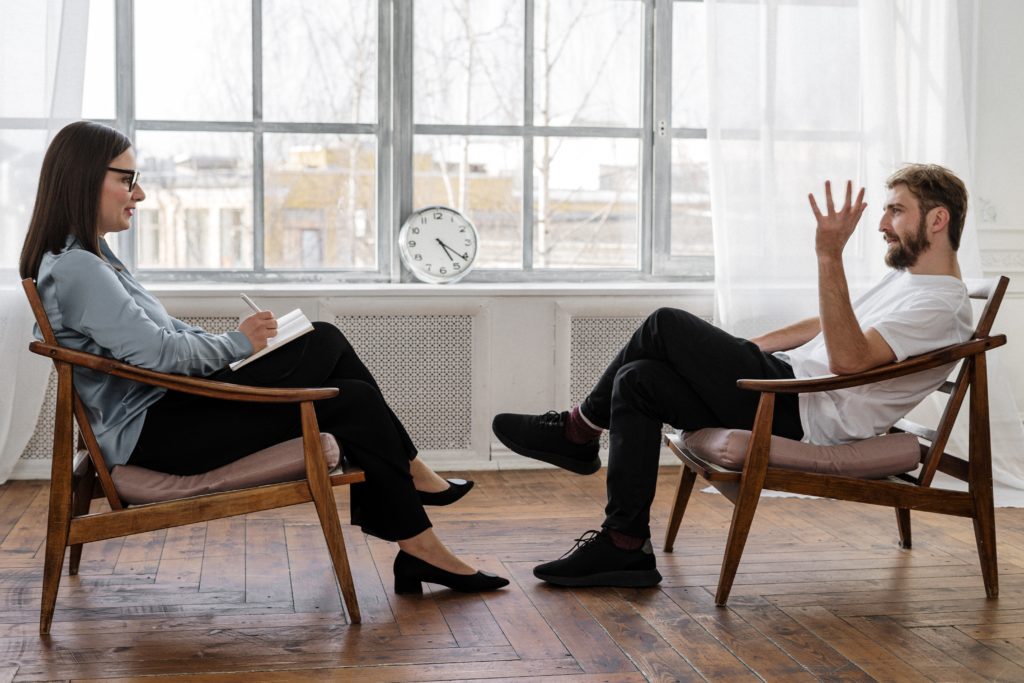 In psychology, there is the term "resilience", which helps to keep your psychological state "afloat". What it is, how it helps to cope with a crisis situation and how to train it, read below.
Just as the immune system helps the body resist disease, there are features of the psyche that help a person resist the effects of stress. More recently, the concept of "resilience" has emerged in psychological terminology. It can be translated roughly as "elasticity".
Resilience is a characteristic of the psyche that prevents burnout, anxiety and depression. If you drop a metal ball on the floor, nothing will happen to it. If you drop an egg, it will break. And if a tennis ball falls, it will change shape from hitting the floor, then regain it and bounce off. This is resilience.
Tip №1: Learn to change your own assessment of situations
We are not influenced by events, but by the importance we give them. In cognitive-behavioral therapy, there is an ABC model in which A is the initial event and C is the response. The revolution in behavioral psychology occurred when they found a seemingly unobvious component of B. It is responsible for its own assessment.
Tip №2: Take action
Resilient-forming behavior is based on self-care and meeting the needs of movement, sleep and healthy eating. Psychologist and creator of one of the branches of cognitive-behavioral therapy Stephen Hayes does not start working with patients until he adjusts their sleep, activity and nutrition. Living without exercise is like injecting a depressant, and sleep deprivation is similar to voluntary euthanasia.
Tip №3: Write the "resource alphabet"
This is a game in which you need to write a source of pleasure for each letter of the alphabet. As a result, you get a list of actions that will always improve your emotional state. It is good if there are things that can be done immediately, such as turning on your favorite music, as well as more complex ones that require planning.
Tip №4: Strengthen social ties
Humans are pack creatures. The security we feel from communicating with our peers has a positive effect on brain function. Personal communication is especially therapeutic – it is much more useful than contact in messengers.
Tip №5: Solve problems, not avoid them
Challenges and challenges are an integral part of life. The more we try to distance ourselves from them, the harder it is to overcome them when we end up with them. Instead of keeping problems behind closed doors, they should be released, lined up, and gradually resolved.
Tip №6: Practice mindfulness and meditation
It's like a gym for the prefrontal cortex, which controls the speed of emotional reactions. Awareness practices help maintain this control. This is due to the ability to focus on body sensations, breathing and the flow of thoughts without being immersed in them.
Tip №7: Define your own values
Imagine sailing on a ship without tools and maps and unable to determine the direction of movement. But above you – the sky and the stars, through which you can understand where to go. In life, these values ​​are your values. Make a list of values ​​formulated with verbs, this will make them more achievable and specific.
Tip №8: Keep a diary of states and emotions
When your mood changes, pause and ask yourself: what thought came to my mind? Try to formulate and analyze it. This will help to rationalize the sensations and influence component B of the ABC model.
Tip №9: Analyze your thoughts to see if they are useful to you
Think about whether it is useful to think so and whether it brings you closer to your core values. Imagine what will happen if you think differently, and come up with something that will be more useful to you.
Tip №10: Imagine communicating with yourself from the position of a friend
What would you say to a loved one if she thought what you are now? When we change our position to a friendly one, we become much more compassionate than when we give the floor to an internal critic.
Keep calm and take care of yourself!