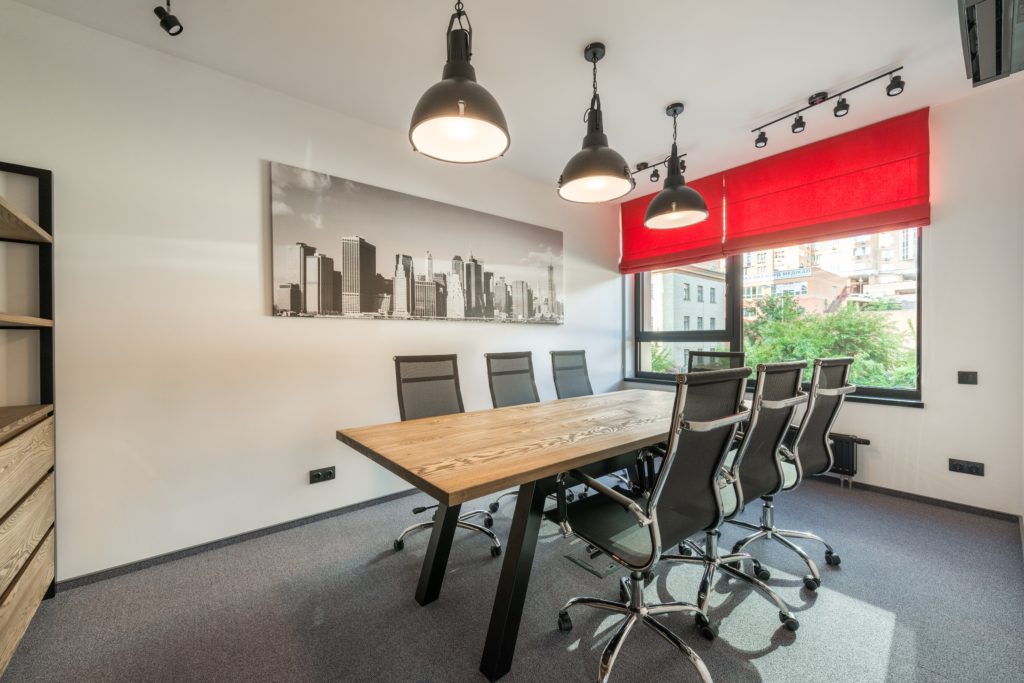 Office agency experts have prepared some tips for property and building owners, business center rental managers, brokers, consultants, individuals and real estate marketers for efficient and profitable office space rental.
Tip 1. Gather complete information about the object First, take high-quality photographs. It's no secret that in the 21st century, the visual perception of information is becoming stronger. A person chooses products and services, often based solely on photographs and video content. Instagram, YouTube, FB, Vine and other companies have made billions of dollars from this fact. Beautiful and high-quality photographic materials should never be neglected! Lack of high-quality photos of the object = reduction in the number of potential tenants. You will need at least 5 photos of the building and the same amount of the office block. You need to photograph the facade of the building (2 photos), the entrance group, the reception (access system), parking, catering (canteen, cafe or vending with a coffee point), office decoration.
Second, draw a floor plan with dimensions. Any potential tenant will test the layout of the premises before signing lease agreements. Accordingly, if you do not have a well-drawn plan with dimensions, you will make it difficult for him to do this work. The plan is often difficult to read due to poor printing of small numbers. By explication, it can also be inconvenient to compare the values ​​of sizes and rooms. It is best to order the measurement and drawing of plans for specialized companies that will come to your facility or room with laser tape measures, fill out a form using a special technology, and in a few days will provide you with clear plans with a minimum error in any format (.png, .dwg,. jpeg, jpg, etc.). Contact a professional room sizing company or find a freelancer who has already done this kind of work.
Third, create a sales copy. The key to a correct textual description of a building or room is the availability of correct data and highlighting strengths. First, you can write several sentences about the building, give information on the total area, number of floors, etc. Further, be sure to note some positive characteristics, such as: convenient location, walking distance from the metro, and others. Then describe the room in detail (up to 500 characters without spaces). The main thing is that everything written is true, albeit, perhaps, subjective. It is not necessary to write a "selling" text, but you are obliged to provide accurate data on your proposal to a potential tenant! Before publishing a description of the proposed object on your website or in an advertisement, read it several times. After reading the description, you yourself would like to at least look at this offer? If not, redo the text and bring it to the level of "attractive proposal".
Tip 2. Format the data beautifully After you have made high-quality photos, there is a clear and readable plan, a good description of the building and premises is written, it's time to make a flyer. These are several pages with a photo, plan and description. Why flyer and not presentation? A short document with several high-quality photos and a plan is much easier to read and perceive than a large and unwieldy presentation of 10-12 slides. The mini-presentation should have a maximum of 3 pages: 1 – photo of the building, description of the building; 2 – photo of the room, description of the room; 3 – floor plan.
Tip 3. Work out the lease agreement The last thing that remains before the start of exhibiting the object on the market is drawing up a lease agreement for your premises. The most important thing in a lease agreement is to protect your interests as the owner of the premises! You need to do the following: 1. Prepare your contract with a lawyer. 2. Show a competent broker (consultant), and preferably a few. 3. Prepare all the basic documents for the premises. 4. Design the application accordingly.
Tip 4. Advertise If you have an office or any other property for rent or sale. 1. Be sure to include and download all the data you have collected for the facility. 2. Take advantage of premium placement if your property already has a lot of listings and you want to stand out. 3. The site requires registration and making a deposit, if you do not want to deal with these issues yourself, contact the agency.