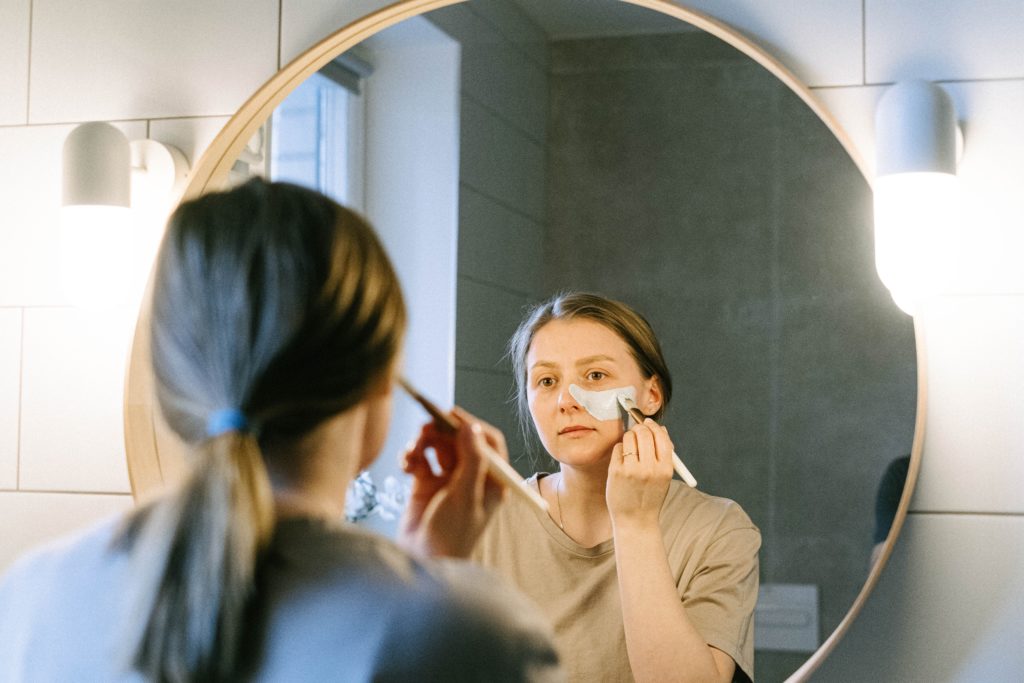 Unlike facial skin, the periorbital zone cannot simply be dry. There are no sebaceous glands in it, the dermal layer is so thin that it quickly loses its firmness and elasticity. That is why hyaluronic acid cream alone is often not enough to bring the skin back to normal. The periorbital zone, especially if it is dry, should be regularly nourished with vitamins and amino acids, plant extracts, and its density should be improved with the help of collagen (this is your most faithful friend in the fight for beautiful and healthy skin).
Pay attention to the combination of vitamins E + C: they are actively involved in collagen synthesis. Thanks to them, the skin becomes radiant, smooth and hydrated. Polyunsaturated fatty acids (linoleic, linolenic), which our body is not able to produce on its own, are also necessary for dry skin. A day cream with SPF is highly recommended to protect the most delicate skin from sun damage. And for those who have already begun to notice the first wrinkles around the eyes, I advise you to choose a cream with beta-glucans or grape seed extract. These components contribute to the regeneration of the skin.
Dry skin around the eyes is a common occurrence faced by women at any age and at any time of the year. Often, dry skin around the eyes is associated with the general condition of the skin of the face and the body as a whole. The first question to be examined is the stage of cleansing the skin around the eyes. Indeed, very often we use means to cleanse this area with which we cleanse the entire face. This should not be allowed, since the area around the eyes is more delicate, the skin is thinner here, and there is a chance that the cleanser may get on the mucous membrane of the eyes. It is necessary to cleanse the skin around the eyes only with products intended for the care of this area, they should not contain sulfates, fragrances, they may contain floral waters, herbal soothing extracts and prebiotics.
In addition, it is very important to pay attention to the cream for the area around the eyes. They can include natural oils, regenerating ingredients (for example, trout DNA), soothing ingredients, moisturizing ingredients (seaweed, hyaluronic acid).