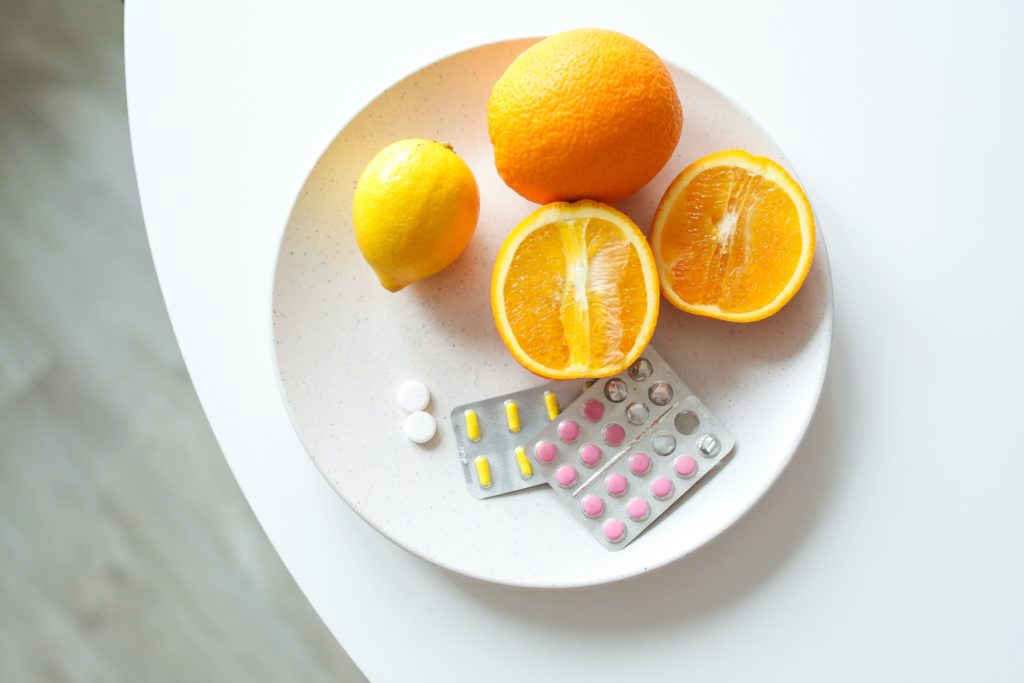 If you are just going to drink vitamins, I recommend contacting a specialist who will select drugs for you based on your health indications and taking into account all the nuances in the combination of vitamins. But if you want to figure out on your own when and how to drink vitamins, then this information will be useful for you.
Vitamins must be taken consciously, given that their combination must be correct and balanced. You must understand:
a) what vitamins you need to drink at one time or another of the day
b) the difference between fat-soluble and water-soluble vitamins
c) vitamins can have antagonists. Antagonists are vitamins that interfere with the absorption of each other when taken together.
When to drink vitamins
During breakfast it is recommended to drink: iron, vitamin C, B vitamins, omega-3, iodine, vitamin D, vitamin K, magnesium citrate or malate. Some of these nutraceuticals can be invigorating, so taking them is advisable in the morning.
During the daytime, you can drink: vitamins A, E, C, D and K, as well as copper, zinc, omega-3, magnesium citrate or malate. Taking these nutraceuticals is allowed at lunchtime, since some of them are better not to be combined.
During dinner, you can take: vitamin C, zinc, selenium and magnesium (citrate, glycinate, taurate, threonate). These nutraceuticals have a calming effect or do not interfere with sleep.
How to take vitamins correctly
Also vitamins are divided into fat-soluble and water-soluble. Vitamin C and B vitamins are water-soluble. Their peculiarity is that they do not accumulate in the body and are quickly excreted. You can take such vitamins before, during or after meals, but at the same time drink plenty of water, so they are best absorbed in the body.
Fat-soluble vitamins include vitamins A, D, E, and K. These vitamins accumulate mainly in the liver. And they are best absorbed during a heavy meal that contains healthy fats.
It is important to drink amino acids and collagen on an empty stomach – so their absorption will be as effective as possible, and all other nutraceuticals can be taken with meals.
The combination of vitamins with each other
Vitamin D, vitamin K and vitamin C combine well with each other. A couple of vitamin D – vitamin K can be supplemented with calcium. Vitamin K enhances the effects of vitamin D, vitamin D enhances calcium, and calcium and vitamin K are responsible for bone strength and health. A very powerful trinity. Also, these vitamins combine well with magnesium and phosphorus.
Vitamins E and C are ideally combined with vitamin A. Vitamin E protects vitamin A from oxidation, and vitamin C enhances the absorption of the other two. In addition, iodine, zinc and iron work well with vitamin A. And in tandem with vitamin E, there is selenium.
A very interesting group of B vitamins:
– Vitamin B1 is combined with vitamin C and magnesium.
– Vitamin B2 is combined with vitamins C, D3, B9 and iron
– Vitamin B3 is "friendly" with chromium and zinc
– Vitamin B5 is combined with copper
– Vitamin B6 can be combined with magnesium, vitamin D3 and iron
– Vitamin B9 (folic acid) is "friendly" with vitamin B2, D and iron
– Vitamin B12 is combined with calcium
Vitamin C is ideally combined with iron and chromium. Each of the three substances serves as a catalyst for the absorption of the other two. Also, along with vitamin C, you can take vitamin A, vitamin E, vitamin D3 and vitamins B1 and B2.
Separately from each other, you need to drink zinc and copper, since when taken together, they displace each other from the body. Also, apart from zinc, it is recommended to take iron, calcium, magnesium, vitamins B6 and B9.
Taking vitamin A and vitamin E is not recommended to be combined with copper. Also, vitamin E should be drunk separately from vitamin D and iron. Under the influence of vitamin E, these vitamins are less well absorbed by the body.
With B vitamins, things are a little more complicated, because many of them are not compatible with each other.
– Vitamin B1 is not combined with vitamins B2, B6 and B12.
– Vitamin B2 is not combined with vitamin B1 and calcium
– Vitamin B3 is not "friendly" with vitamin B12
– Vitamin B6 should not be combined with vitamins B1, B9, vitamin E and zinc
– Vitamin B9 conflicts with vitamins B6 and B12
– Vitamin B12 is not combined with vitamins B1, B3, B9, vitamin C, copper and iron.
But if we are talking about complex preparations, which already have all the B vitamins, then this form of administration is permissible. In the complexes, a certain time of release of each vitamin is calculated, so that they do not interfere with each other.
Iron should not be drunk at the same time as calcium, magnesium, zinc and chromium. The first three reduce iron levels, and chromium negatively affects the ability of iron to penetrate into the cell.