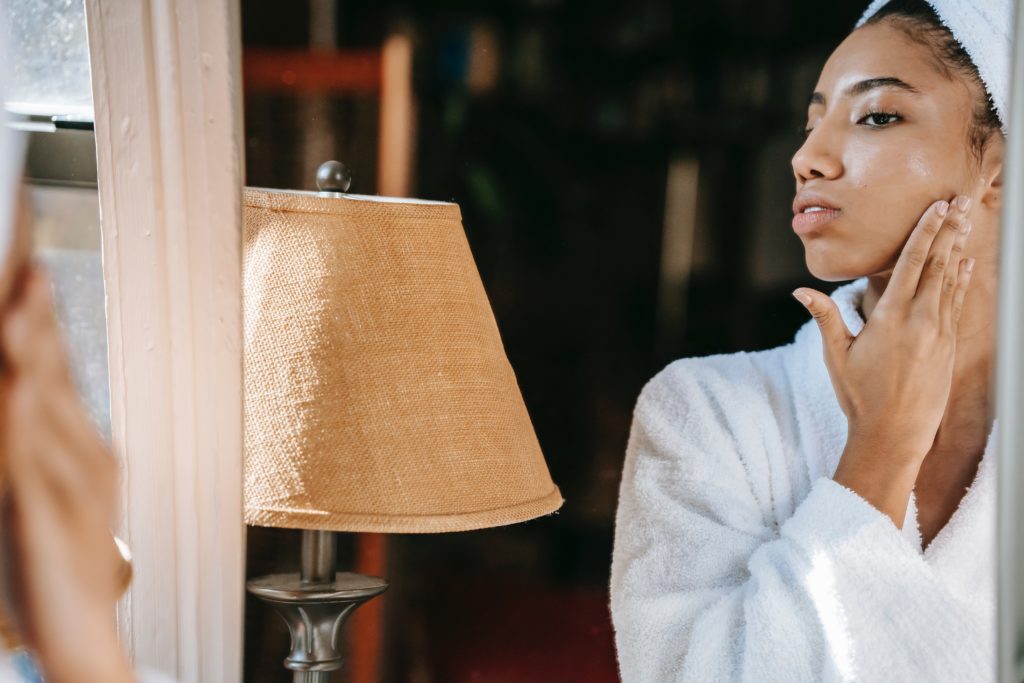 It is no secret that beauty depends on the health of the skin. It is the skin that is the mirror of our health, which reflects everything: both poor sleep and lack of vitamins and fresh air. Therefore, the care, especially for sensitive skin, should be thought out to the smallest detail, and the approach – meticulous. We decided to understand the causes of skin sensitivity, its main symptoms, as well as how to choose the right product for this skin type.
Causes of skin sensitivity. "Regardless of gender, age, race, phototype, a person's skin can be (or become over time) sensitive to external means, external negative factors (sun, wind, humidity, etc.) or spontaneously. This is manifested by discomfort: redness, sometimes itching, tightness, then peeling and even pain. Such symptoms are associated with thinning of the protective hydrolipid mantle of the skin. Ceramides, cholesterol, cholesterol, keratinocytes, which are part of this protection, can interact adequately if the skin's immunity is normal. And azelaic acid, which is contained in chamomile extracts, helps to restore the barrier function of the skin and thus protect it from sensitivity, "- says dermatologist Diana Gak. The main signs of sensitive skin. Remember that sensitivity is associated with facial skin hyperactivity. The main signs of hyperactivity belong to the category of neurosensitivity: burning, itching and tingling. Such skin is prone to redness. The skin of a certain type is more sensitive – thin, light, with redness on the cheeks. Such skin does not tolerate hot and hard water, and also reacts aggressively to frequent use of soap.
How to care for sensitive skin.
– Pay special attention to proper nutrition. Be sure to eat foods that contain vitamin A: egg yolk, carrots, tomatoes, lettuce and other vegetables. Remember that vitamin A gives smoothness and elasticity to the skin and shine to the eyes and hair.
– It is better to wash with boiled or mineral still water. The washing process itself should be as delicate as possible, and the means should not be aggressive. If make-up removal is a special micellar water for sensitive skin, choose a cleansing cream instead of a cleansing gel. After cleaning, in any case do not wipe your face with a towel, and wet with a napkin.
What products are suitable for sensitive skin. Dermatologists explain that sensitive skin is contraindicated in alcohol-based products, aggressive scrubs, foams and gels for washing on a soap basis, as well as products with active acids.
One of the most effective plants in the fight against sensitivity is chamomile. Its potential has been maximized by scientists Yves Rocher. So, they created an extract that contains 2 active ingredients – Chamomile Water and Chamomile Oil. The first reduces skin sensitivity by 28% (in vitro tests), and the second increases the skin's protective barrier by 25% (in vitro tests) and increases its ability to self-healing by 30% (in vitro tests), which is key in combating skin sensitivity .