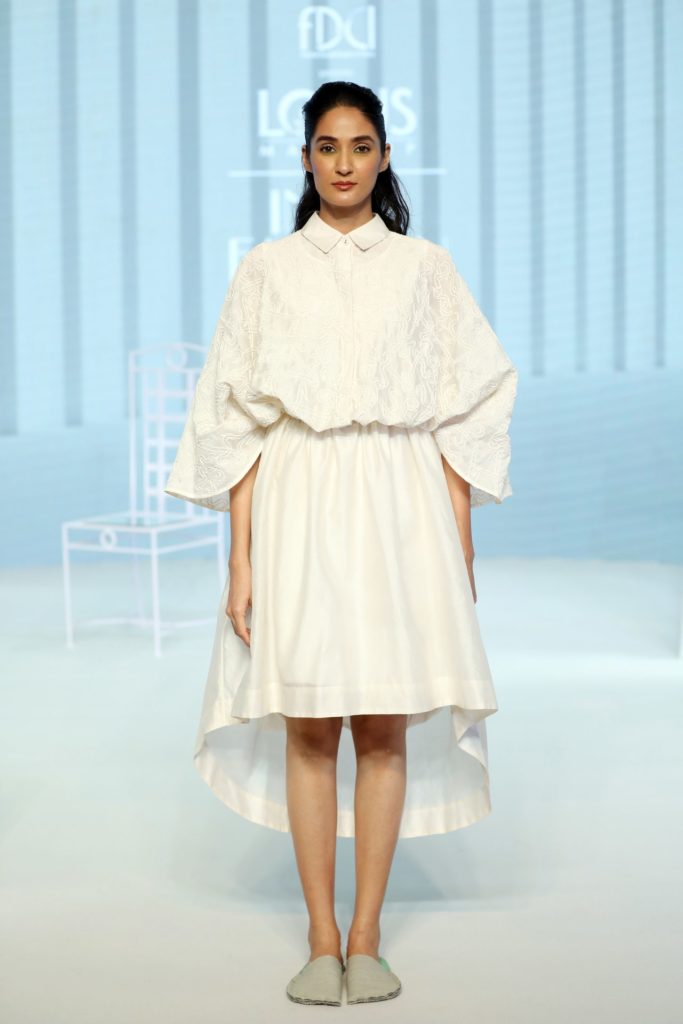 On the threshold of the new season, many of us are faced with a painfully familiar problem called "Nothing to wear." In an ideal world, you could run to the nearest mall, juggle with credit cards, and buy everything that is so lacking in your wardrobe. However, if your budget is more limited than imagination, we advise you to bet on just seven things that will help you create new summer looks with minimal financial costs.
Shirt with a man's shoulder.
This is one of the most visible trends of the season. Moreover, you can wear such a shirt in completely different ways: with jeans, over a T-shirt, with a belt and with a minimalist skirt, or even in the form of a dress.
Tractor-soled sandals.
It is no coincidence that the most relevant shoe pair of the season has gained so many fans. After all, these sandals are extremely versatile – they can be worn on the beach, in the office, on a picnic, or at a party.
Chain necklace.
This accessory looks equally appropriate in a set with a basic white T-shirt and denim shorts, as well as with an actual dress with slits and ties. In addition, such a necklace will definitely come in handy after the end of the summer season – it can be worn over a golf course or with an autumn jacket.
Bag-baguette.
This bag has completely proven its fashion value. Having started her way to the top trends a year ago, she not only successfully ended up there, but also became the most comfortable and versatile bag of this summer (especially against the background of stylish, but not the most convenient mini-bags and voluminous clutches).
Oversized jacket.
It is this model that is now in the main positions of the season. And this is easy to explain: an oversized jacket looks stylish in a set with almost any clothing and also invariably adds fragility to the image.
Tie-up dress.
If you want to be known as the most stylish girl this summer, then when choosing a dress, you just need to focus on this one model. Go for a bright yet subdued palette: mustard, pistachio, or dark orange. And also be sure to look at dresses not only with ties, but also with cuts in the most unexpected places.
Handkerchief.
A simple accessory can be a real lifeline this summer. After all, it can be worn on the head, tied around the neck, stylized under a belt or decorate a bag with it. Not to mention the fact that only a headscarf can be tied in a dozen ways – from a bohemian turban to a relaxed thin ribbon.