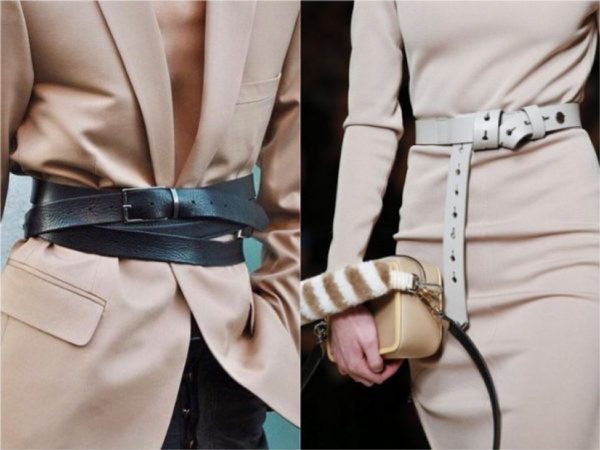 The belt is one of the most versatile accessories. Today it is used not only to keep the waistband in place, but also to complement the image, to emphasize the waist or hips and, often, to bring the desired accent to the whole image.
So, how to choose and wear a belt correctly, as well as what to look for when choosing. With a belt, you can create the correct proportions of the figure. By tying a belt at the waist or slightly higher, we visually lengthen the legs and break the figure into ideal proportions 1: 2 (torso: legs). The thigh strap visually lengthens the torso and shortens the legs, making the figure more squat. Therefore, we choose this option for wearing a belt only if the positive effect of drawing attention to the hips covers the above disadvantages.
How to choose a belt by color?
The belt can be in the same color scheme with a set of clothes or other accessories (for more calm, restrained images), or it can act as a bright accessory. It is important to understand what effect you want to achieve. Strict requirements for the color of the belt to match the color of the shoes, bag or other are no longer relevant.