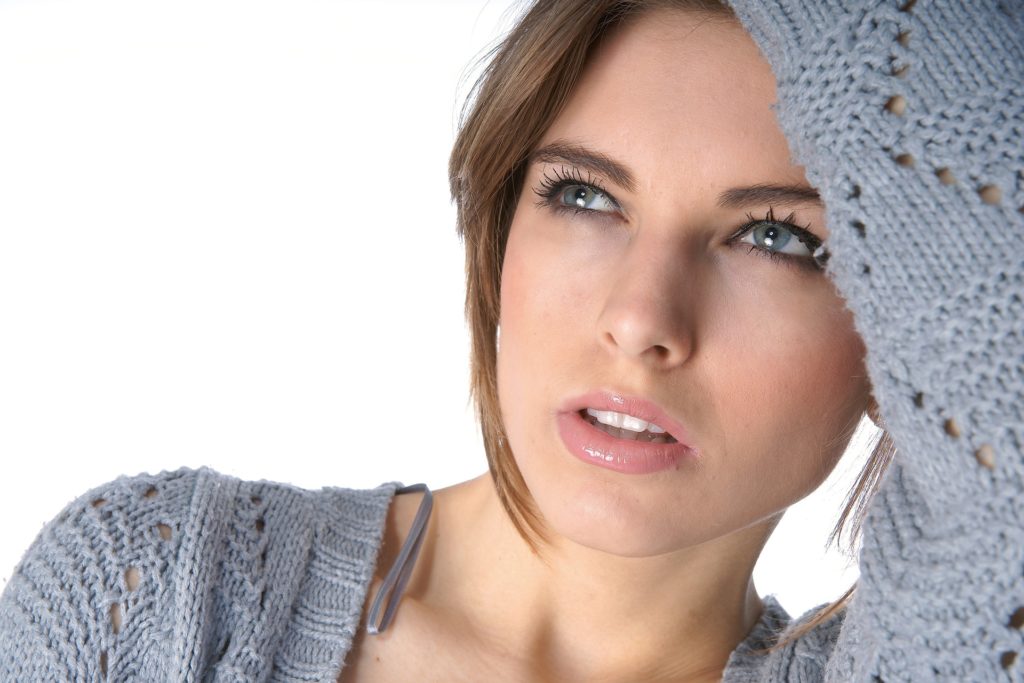 CEO of the Institute of Cognitive Modeling tells about how to get rid of the "good girl" complex and take what is good only for yourself.
Everything starts with a simple: "Help around the house, be a good girl," or "Don't be afraid, share, you're not a boy, you're a good girl." And it ends: "Take it upon yourself, you need to figure it out, it's a woman's business, be good," or "Now listen carefully and write down, now the men will speak." Such phrases are thrown at us from an early age. We continue to hear them as adults.
I believe that each of you has heard similar statements addressed to yourself. And also, maybe, about beautiful eyes and long eyelashes as a guarantee of success or about "this is not a woman's business." Everything could be attributed to internal culture or gender stereotypes, to look for something in smart books or world research statistics. And to find, for example, that for every 100 male managers there are only 72 women in similar positions, and the board of directors includes 27% women and 73% men. And you can not worry at all and accept.
In fact, this is the case when it depends only on you to transfer the problems to someone else, to accept or take responsibility for yourself to be a "good woman" or a "bad" one.
If you have the feeling that in the pursuit of the desire to please everyone, to be nice to colleagues, friends, relatives and parents, you are losing yourself, then here are some tips on how to focus on the main thing – yourself and your interests, while getting everything you want you need, and to remain the best person first of all for yourself.
Appreciate, love, honor your parents, but remember your interests
Are there many acquaintances among your entourage who chose you not by their own will, but as mom and dad decided? Did you break up with your loved ones because your parents didn't appreciate the choice? Bought a dress that you didn't like, but "mom insisted"?
If this resonates with you, then from an early age you have formed a submissive and submissive model of behavior that pushes ambitions and your own interests to the background. And now you don't apply for a position so as not to spoil your relationship with a colleague; behave more modestly so as not to shine; follow all instructions to appear obedient and helpful. But being comfortable does not mean being successful. Or rather, even the opposite. The feeling of guilt and that we owe someone begins to develop from childhood. And to get rid of it, we begin to conform, meeting someone's expectations. Parental manipulations, even harmless and apparently correct, force us to sacrifice our needs. When we start to follow the lead of these manipulations, we put an end to our own development, success in work and personal life. They do not allow us to go beyond stereotypes. And then, unfortunately, a vicious circle begins that does not make anyone happier: feeling responsible for our parents, we neglect our own needs and, accordingly, feel unhappy. And then we do the same with our children.
The main person in our life is ourselves. We need to learn to stand up for our interests and desires and choose independently where we want to be now and what to do. Always choose yourself. This is a seemingly simple rule, but few people apply it in practice. After all, if you are not happy yourself, it is unlikely that you will be able to relay happiness to your parents, friends, and children.
Realize that almost everything is noise, and more is not better
Usually, and most likely, even from school or university, we think within the framework of the "more is better" paradigm. Therefore, we agree to additional tasks, we work at night in the expectation that it will be evaluated. But the relationship between effort and result is not linear. And, as a rule, not those who worked more, but those who are more ambitious, are promoted. Evaluate the resources you spend on tasks and the feedback you receive. Don't do things that will bring you nothing but burnout and fatigue. Yes, if we want to achieve something, we need to make efforts, but when it does not bring any effect, consider that everything was in vain.
Get rid of what weighs you down
When we invest in a venture, we often cannot abandon it, even if it falls on our shoulders as a dead weight and does not bring any benefit. In this case, we fall into a well-known psychological trap, when we value something much higher than it is worth. Think about what is a burden for you right now that prevents you from breathing freely and feeling happy. Maybe it's people, a job, a book you promised someone to read, but it doesn't come at all. Or maybe a dress that your parents advised you to buy, and you agreed. You need to start small and move to big changes. And it's also about self-love.
Understand the value of choices and trade-offs
Most people have a desire to sit on two chairs at once. But in life, you can't watch the program and make it to the meeting at the same time. You have to make a choice. I don't believe in work-life balance, and for me work is part of life. If I'm on the phone, I'm already working. But I know there are days when I cancel evening work meetings, skip outings with friends, and come home early to spend time with my son. After all, he and I agreed on this. If you feel like you need a break, take it and don't let the guilt bother you. If you want to be on maternity leave not for 10 days, but for a year or two, stay. It is your right and you can decide what is best for you. And where you are really valued, they will accept this and give you many more tips.
Allow yourself healthy selfishness
The most important person in your life should be yourself. Not a husband, not parents, not a child and not a job, but you. And no, it's not selfishness. I love my son very much, but if I were unhappy, I would hardly be able to make him happy. Therefore, when I am at meetings, on business trips, I suddenly realize that I need time for myself, for meetings with friends, I can always ask for help from a babysitter, and this will not make me the worst mother in the world. Ignoring your interests and desires for the sake of others will only make you a victim.
Away with stereotypes!
When stereotypes are imposed on you that women are allegedly not up to the task, are not prudent enough, are very impulsive, cannot make the right decisions in leadership positions or something else "not", then remember Margaret Thatcher, who broke into the sphere of traditionally male power and became the first woman – the head of the government of Great Britain.
Consider Kamala Harris, the first female vice president of the United States. Oprah Winfrey, who herself created a media business empire. Christine Lagarde is the president of the European Central Bank, who continues to break stereotypes in the banking sector. Or Angela Merkel, who was repeatedly included in the lists of the most influential women, led Germany through the crisis and stood up to Donald Trump.