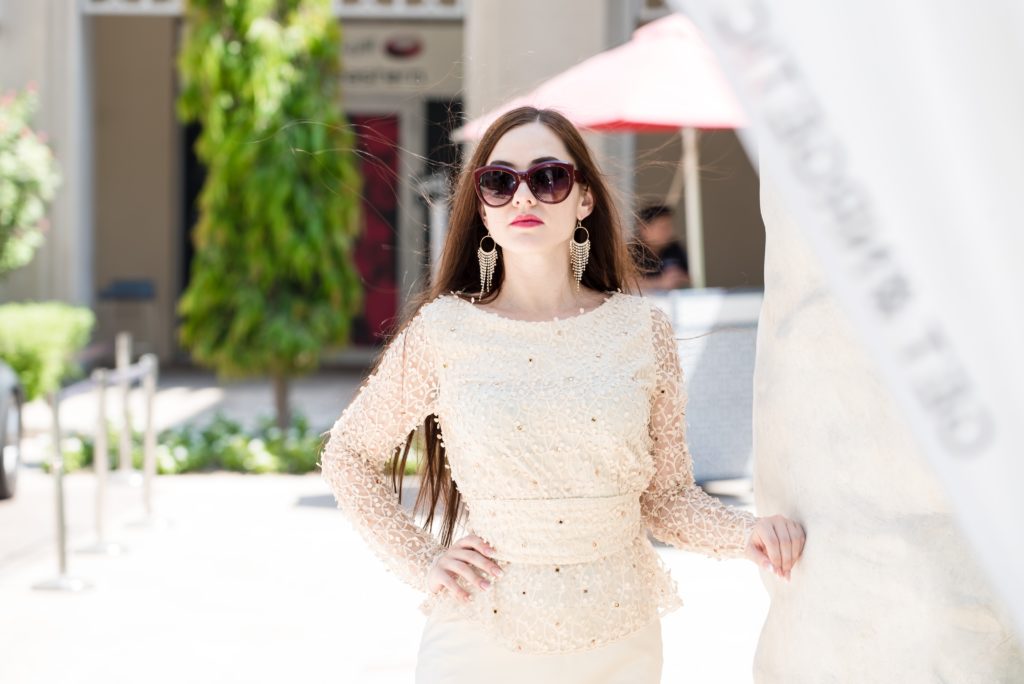 Undoubtedly, runway shows are the place where new trends are born, which, as a result, are picked up by the whole world. Something has already been gleaned from New York, Paris and Copenhagen Fashion Week, and now it's the turn of London. Let's see together what beauty trends we will see on the streets and in the Instagram feed very soon.
Natural beauty
Naturalness is what top make-up artists from the catwalks are calling for to strive for. A minimum of makeup, a clean, well-groomed face and a natural glow. There should be nothing superfluous, only a little blush and a light bronzer are allowed. If you are the owner of fluffy eyebrows, you can make them a little styling with a gel.
Smoky eyes
For the coming season, British makeup artists promise the return of the iconic smoky eyes at their best. The darkest shadows that casually go beyond the contour of the eye are allowed. And for more effect, you can add shimmery shadows to the outer corner to visually open the eyes and add shine to them. We remember the main thing correctly, if we paint using the smoky eyes technique – we leave the lips in a natural shade.
Maxi arrows
As you can see, the arrows never go out of fashion, they just transform from time to time. This happened at London Fashion Week: the arrows in front of the eyes became as wide as possible, covering the entire upper eyelid, only the tail defiantly goes beyond the perimeter, as the arrow should be. It seems that the technique is not suitable for everyday wear, but there is something light in it, so you can experiment and try to introduce a maxi arrow into your outfit.
Bright moment
As in fashion, there is a shortage of bright colors in the beauty industry. Top makeup artists are trying to somehow introduce spring-summer shades into makeup, so we are seeing the emergence of neon and other bright colors. Such a palette looks as harmonious as possible on the eyes, in the outer corner, as the makeup artists demonstrated at the Mark Fast show.
Massive accessories
If you don't want to invent anything with your hair, then just add a massive accessory. This is what make-up artists from the London catwalks advise. The priority is velvet bows and the same elastic bands. Make a ponytail or a bun, add this accessory and enjoy a stylish hairstyle.
And zero again
Surely, each of us in childhood had hairpins with butterflies that flutter their wings when moving? So, these insect hair clips are back in fashion and the more of them, the better. We agree that with such an accessory it is unlikely that a serious image will turn out, but sometimes you need to let yourself relax, be a little infantile and perky. We especially liked the combination of light curls and butterflies.
Parting on one side
Simplicity is beautiful, especially when it comes to hairstyles. On the catwalk, we saw that the makeup artists were not trying to come up with something new, they were reminiscent of the most ordinary hairstyles that we had depreciated long ago. Straight hair with a parting on one side is what you should take into account.
These are simple, but no less interesting beauty trends brought to us by London Fashion Week. Milan is next in line with its sophistication and grace.