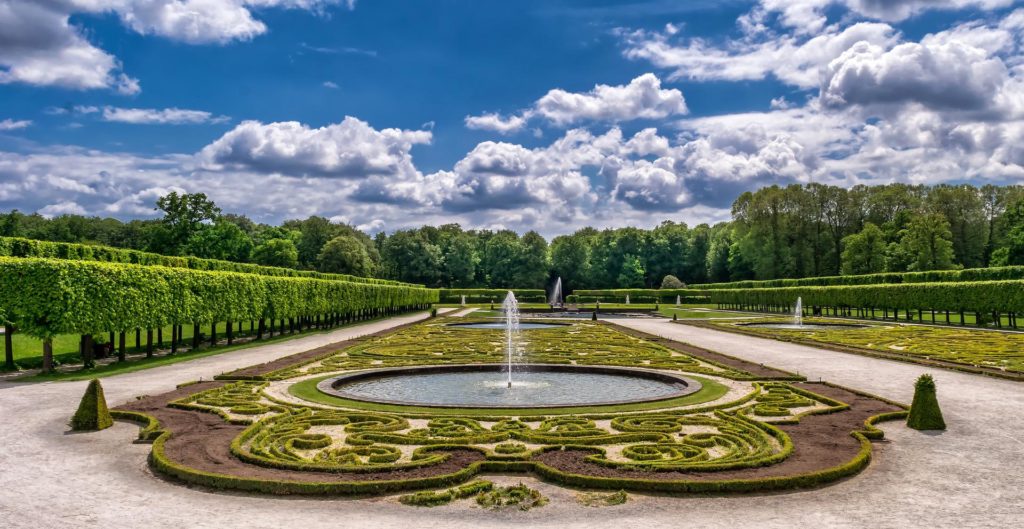 Decorating a plot around your home is an incredibly exciting process, and at the same time, it is equally difficult. Whether you decided to take care of the lawn and garden yourself or invited a designer to develop and implement the project – in any case, it will take a long time before they look the way you wanted. That is why it is important not to follow the newfangled trends blindly – but to choose what promises to remain relevant for at least several more seasons.
Landscape design trends for 2021 do not promise anything sensational and extravagant, but they suggest focusing on natural harmony, aesthetics and modern comfortable technologies. We present to you the trends of the upcoming season, which will allow you to turn the space around the house into a stronghold of beauty, comfort and serenity – of course, not without looking back at modern technological advances.
Natural ease
Neatly trimmed lawns, shrubs and trees decorated in geometric shapes, paths laid according to a clear plan, gazebos and flower beds, alpine slides and rabatki – all this is gradually losing its relevance. Today, designers are categorically against enclosing nature in any rigid framework and suggest considering the site as a piece of your favorite landscape, which was created naturally and seemed to be transferred from the forest edge or the alpine foothills.
It is proposed to achieve a similar effect in the following ways:
heaped, but not strictly grouped plantings of ornamental flowering plants that seem to have grown by themselves;
rejection of artificial partitions and fences in favor of hedges;
the maximum possible inclusion of wildflowers and the so-called meadow lawns;
rejection of strict planning of garden paths and their paving with materials with clear geometry (tiles, porcelain stoneware, etc.).
"Edible Garden"
In 2021, a direction with a long history returns to the list of current trends. The combination of decorative and useful crops has been known for an incredibly long time. Even in Persia, flowering shrubs and fruit trees were grown on the same territory, in India – fruits, vegetables and spices, and in monastery gardens – fruits, flowers and medicinal herbs. Today this tradition is relevant again, and landscape designers have already proposed many interesting solutions:
hedges of berry bushes (honeysuckle, blackberry, gooseberry, etc.);
large leafy vegetables (cabbage, chard) combined with flowers;
vertical gardening using climbing crops (grapes, beans, peas, etc.);
planting dwarf fruit trees in combination with flowering bushes (lilac, jasmine).
This trend is also attractive because it is relevant even for small areas around the house. Even if the area is very limited, planting pumpkin crops or berries in decorative and flower boxes will make landscaping very interesting. Do not be afraid to experiment with plant sizes, shades and shapes of stems and leaves – the result will surely please.
The value of water bodies
In a world where stress lies in wait for us at every step, creating conditions for relaxation on our site becomes an urgent need. That is why water bodies come to the fore: splashing water and unobtrusive vibrations of the water surface have a proven therapeutic effect and, in addition, give the landscape a unique aesthetics.
The trends of 2021 suggest using both static (ponds, decorative swamps, water mirrors) and dynamic (streams, waterfalls, fountains) objects. Moreover, if the size of the site allows, you can arrange several different water zones.