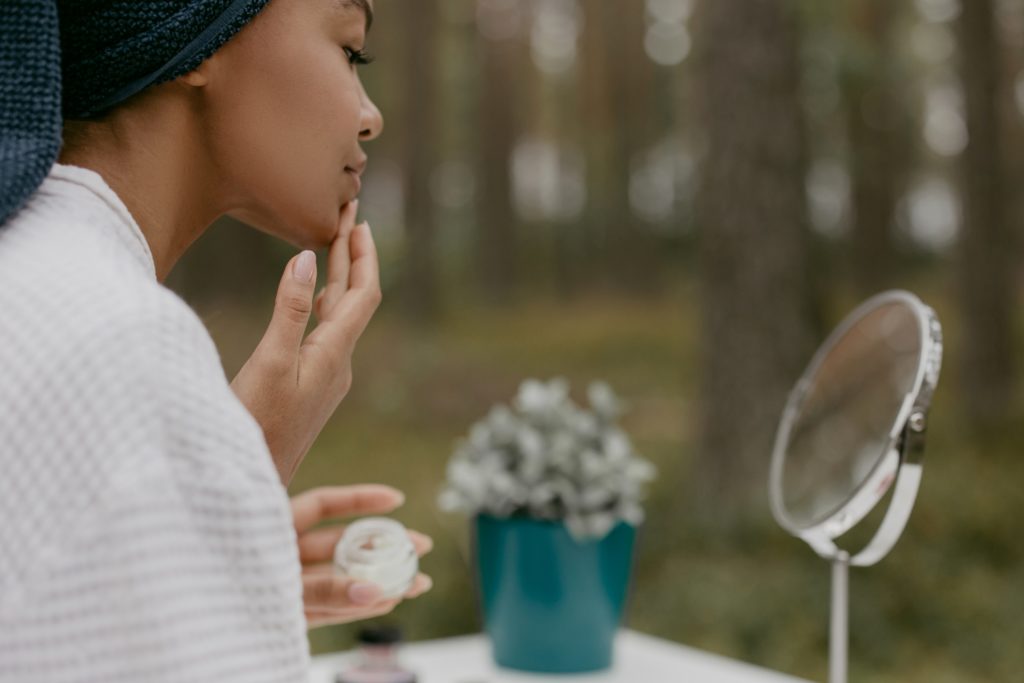 We can say with absolute certainty that you have heard of retinol, even if your beauty routine consists of a washbasin and moisturizer. Derivative of vitamin A, retinol is praised for many benefits, ranging from increased cell turnover and improved texture and tone to stimulate collagen and smooth wrinkles. But it also has a flip side: retinol is known to have some nasty side effects, including redness, irritation and peeling. But what is phytoretinol?
Brief information about phytoretinol
Ingredient type: various molecules of plant origin.
Key benefits: Retinol-like, including increased collagen production, reduce wrinkles, hyperpigmentation and even acne.
Who should use: those who have sensitive skin and / or who do not tolerate retinol; pregnant and lactating women can also use phytoretinol.
How often you can use it: daily.
Works well with: moisturizing ingredients such as hyaluronic acid and squalane, as well as niacinamide and peptides.
Do not use with: alpha-hydroxy acids such as glycolic acid and benzoyl peroxide.
Phytoretinol is not the only specific ingredient, it is a general term for plant ingredients that have a retinol-like effect. They are very similar to regular retinol.
Types of phytoretinol
There are several types of phytorethiol worth mentioning.
Bacchiol: Probably the most famous phytoretinol in recent times, bacchiol, taken from the plant Psoralea corlifolia. It has retinol-like properties and also strengthens the skin's moisture barrier, preventing excessive water loss. In addition, it has been scientifically proven that bakuchiol has a similar effect as retinol when it comes to improving photoaging, but without any side effects.
Pico preto extract: derived from a plant commonly found in South America, pico preto extract also has a retinoid-like effect. It has been shown that in human fibroblasts it binds to retinol receptors even better than retinol itself and reduces the expression of the MMP-1 protein responsible for collagen degradation.
Rosehip seed oil: Some studies have shown that rosehip oil has a similar effect to retinol to improve hyperpigmentation and reduce acne. And as an added benefit, it is naturally rich in vitamin C, also well known for its ability to lighten the skin, and fights wrinkles well.
Sea fennel extract: Although there are no direct studies that suggest that sea fennel extract may be a substitute for retinol, this ingredient helps exfoliate the skin, improve its condition, reduce wrinkles and regulate the production of collagen and sebum.
Benefits of phytoretinols for the skin
As mentioned above, you get the same benefits as retinol, which means that phytoretinols can improve cell metabolism and target wrinkles, dullness, acne and uneven texture. In addition, they are plant-based, so they contain additional nutrients and antioxidant properties.
Side effects of phytoretinols
This is the beauty of phytoretinols: they have no side effects, so it is ideal for all skin types, especially for sensitive. This means that you can forget about irritation, redness and unpleasant peeling, as is the case with retinol.
In addition, unlike retinol, phytoretinols are safe for use by pregnant and lactating women. Although before using any drug, it is best to consult a doctor. Remember that any ingredient, natural or not, can always cause an allergic reaction.
How to use phytoretinols
Although phytoretinols go well with many other skin care ingredients, there are some with which they do not mix well. It is better not to combine them with benzoyl peroxide, as they can neutralize each other. Glycolic acid can also reduce the quality of phytoretinols.