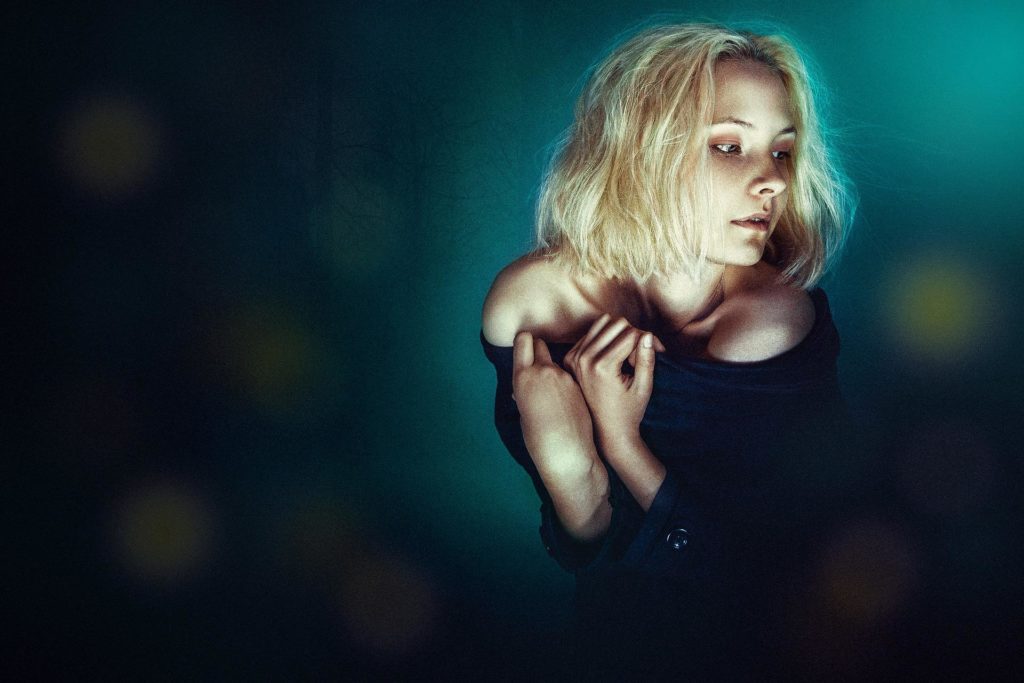 Violence in a relationship is most often associated with physical violence, but the ability to recognize psychological violence will save you from communicating with the abuser or allow you to leave in time. At first, we may not notice that our partner is putting pressure on us. It seems that everything is fine and we justify the behavior of others, for example, by the fact that they worry and worry about us.
Sometimes psychological violence is carried out imperceptibly and only over time do we understand: we are in a relationship with an abuser. And it is at that moment that our eyes open and it turns out that there were many alarm bells, but we stubbornly ignored them, and this often happens at the very beginning of a relationship, when we are in love.
Psychologist and art therapist talks about "red flags that signal that it is worth ending communication:
Control
It is often disguised as concern for you. A person controls who you talk to, how you spend your time, how you dress. The partner can request passwords to social networks and read correspondence.
Such behavior indicates mistrust and perception of another as one's property. And also about self-doubt and fear that you will find someone better.
Eventually, it can become scary to tell your partner the whole truth because you fear his reaction. Trust in relationships is becoming less and less, and without it, a healthy union is impossible.
Emotional service
You cannot show the full range of emotions with a person, they only want to see you in a good mood, so you have to deal with your difficult experiences alone or share them with other people.
Markers indicating emotional care are the following phrases: "Stop crying, nothing like that happened", "I don't want to hear anything bad about myself", "Calm down – let's talk".
If you hold back and do not experience certain emotions, then there will be a lot of internal pressure. Ultimately, this can lead to various psychosomatic diseases. In a healthy relationship, the partner understands that the other can be in different emotional states and this is normal.
Manipulations
Most often, we are forced to do what we do not want, with phrases like: "You love me," "If you love me, you will do this and that."
Manipulation can include threats. The most brutal form is blackmail by suicide. Usually, in this way, a person tries to get what he wants, so he resorts to radical measures.
Manipulations are also more refined. For example, the partner demonstrates by various actions how bad he feels because you are not doing what you want. In a healthy relationship, partners calmly accept the request and understand that it will not always be the way one of them wants, as it may cause discomfort to the other.
Creating competition
Some people intentionally create love triangles to demonstrate their popularity to their partner. Phrases are often heard that the other person should be grateful for his choice. This indicates self-doubt.
In addition, often creating competition is one of the methods of manipulation. The partner forces the other to reach certain standards and conform to the ideas of the ideal, so as not to leave him. In a healthy relationship, there is no need to create competition in order to tie the partner to you and force them to meet certain requirements.
Negative feedback about exes
Relationships do not always turn out the way we would like, former partners can hurt us, upset us or commit violence. However, if a person speaks poorly of all exes, this is a reason to think. It cannot be that absolutely everyone is the embodiment of world evil. After all, you can be a bad ex too.
These are just a few signs of violence. You should also think about whether to leave if your partner completely controls your finances, punishes you for certain things, or demands sex when you don't want it. If you have the impression that you are being pressured in a certain way and a feeling of discomfort arises, most likely, this is not without reason and it is worth analyzing what is wrong.