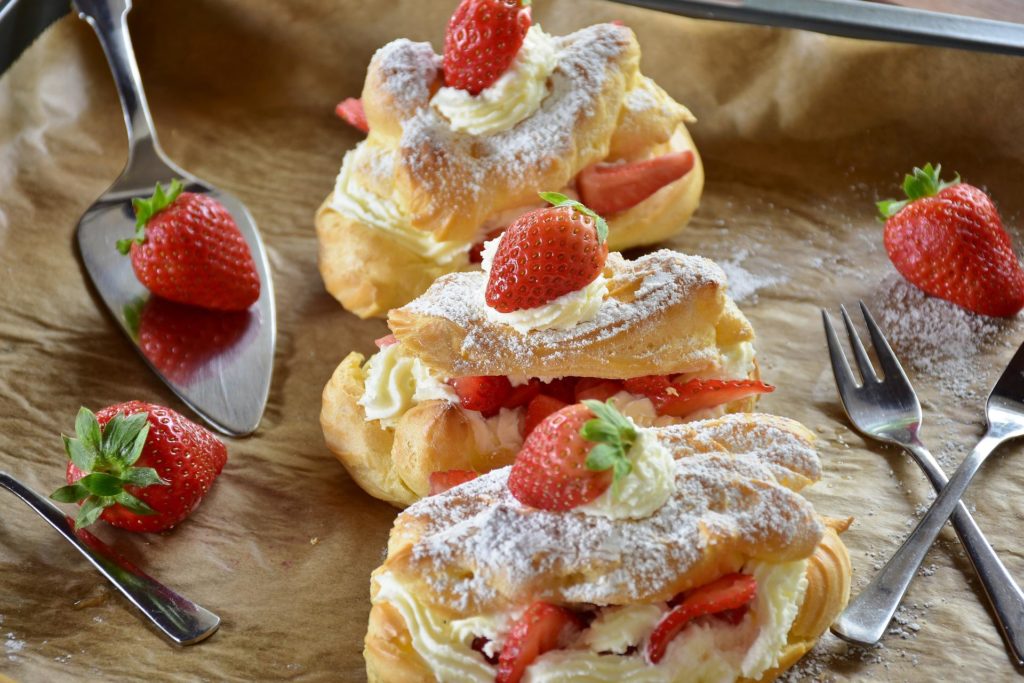 We have raspberry jelly cake on the agenda. Everything is very simple, one detail is to wait until the jelly hardens – this is the whole difficulty.
We need:
400 g raspberries (300 inside and 100 for decoration)
1 packet of raspberry jelly
500 ml of cream (cream can be 20% and 30% and 36%, here the more% the faster it whips)
2-3 tbsp. icing sugar
And 1 tablespoon of regular gelatin
We take a bowl, there is a layer of film inside (it's easier to remove the jelly later), put all the raspberries in a bowl and fill it with jelly (I took 350 ml of boiling water for the jelly packaging and delivered it as per the instructions of the bag). Put in the refrigerator to freeze for 2 hours.
2 hours have passed, we are preparing the white part. Just whip the cream until fluffy, add the icing sugar, beat it again and then pour in the gelatin and mix well. I cook gelatin, add 1-1.5 tbsp of gelatin to 100 ml of boiling water and simply knead with a spoon until it is completely dissolved, let it cool slightly and then pour it into the mass. We take the ready-made raspberry jelly, turn it over into a mold, remove the bowl and see that the film helps to get out of the bowl for a couple of times, pour over white jelly and the refrigerator again for several hours. We take out the cake, decorate it as we like. Ready.