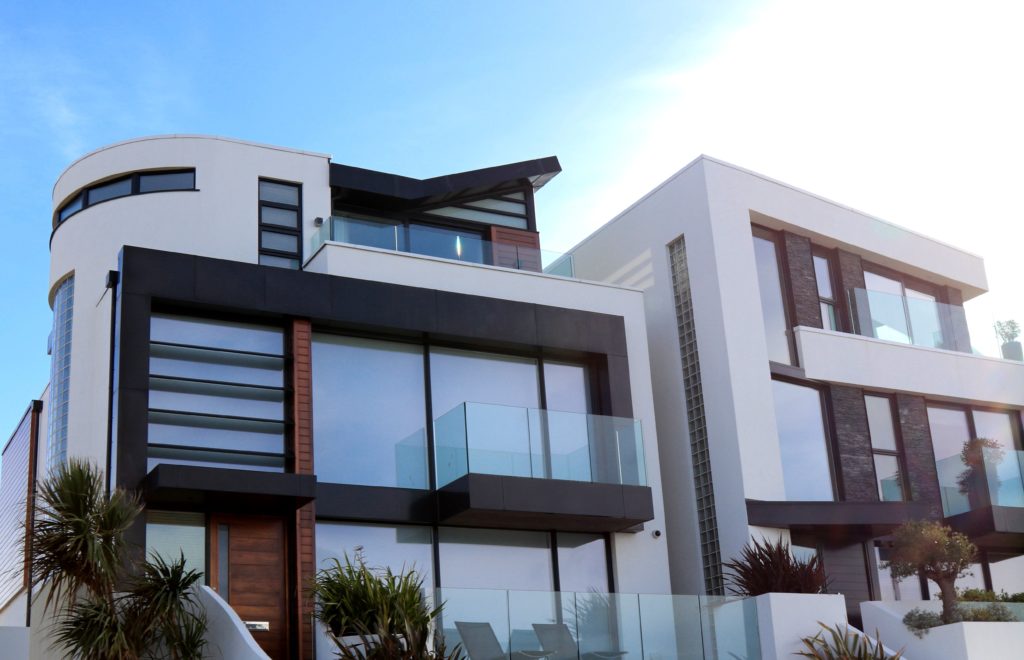 Today the California real estate market is one of the three US states where foreigners buy real estate most often, second only to Florida and New York. Favorable climatic conditions in this case are the main factor, followed by various types of industries, which combines California, coupled with a stable and high standard of living. Experts even say that if California were a separate country, then its economy could be ranked 6th in the world. The state's population is increasing every year, technology, innovation, film industry, medicine and agriculture flourish here, attracting people from all over the world.
Who buys home in California
That being said, people who buy real estate in Los Angeles are different from those who choose southern California: San Francisco attracts tech entrepreneurs and investors, and Los Angeles is famous for Hollywood and other creative fields. Southern California, including Los Angeles, is the most popular with overseas buyers out of all of California. The southern part of the state accounts for approximately 15% of all transactions.
In general, real estate in Los Angeles and Southern California is most often bought based on its key parameters: ideal weather conditions – 300 sunny days a year, investment in a reliable market. Of course, crises happen everywhere, but in Los Angeles itself, even during the 2008 crisis, prices did not fall, but simply froze for 2 years, after which they continued their stable growth. Also, buyers often purchase homes in California based on local opportunities for children and teens, as there is a wide variety of private schools and universities in the state.
Housing prices
Since California consists of several large cities, and is divided into southern and northern parts, the pricing policy ranges from several hundred thousand dollars to the most expensive mansions worth more than $ 200 million. The cost of apartments in new buildings starts from $ 500,000-600,000, housing in elite new buildings is estimated at $ 1.5 million and more. New homes are selling for $ 3.5–5 million, while luxury mansions start at $ 20 million. The median home price in California is $ 550,000, while the average for San Diego is $ 600,000, Los Angeles is $ 825,000, and San Francisco is $ 1.3 million.
Prices in Southern California are orders of magnitude higher than in Florida, but the standard of living and the number of opportunities that open up here also exceed most of the US states. Therefore, with a budget of less than $ 500,000, you should not count on excellent options – the cost of a good house with 3-4 bedrooms in the elite districts of the City of Angels starts at $ 3 million. Ultra-modern housing will cost a tidy sum of at least $ 5 million, and if you own more impressive amounts, there is a chance to become the owner of an elite house in Los Angeles, where the choice is very large, as is the range of prices.
In California, detached houses predominate, many of which have their own plots of land. Multi-story buildings can also be found in downtown San Diego, Los Angeles and San Francisco, but in these cities this type of housing is not as common as, for example, in New York. New builds are the main attraction for buyers today, although California has many older homes that have historical value and are also in high demand.
Buying Tips
In California, it is difficult to find the type of homes to avoid. Every time you buy a property, a thorough inspection of the house is carried out – for this purpose, an experienced specialist is hired to check all the nuances and necessary correspondences. In particular, houses in hilly areas need a closer inspection, and houses on the first line near the ocean (for example, in Malibu) also need to be checked for corrosion and load-bearing piles. It is important to avoid especially old real estate (which has no historical value), where there may be hidden problems that even specialists are not always able to detect immediately during the inspection of the facility.
It is also important to pay attention to the value of the property and its compliance with the average indicators in the market, for example, to avoid potentially problematic housing that is selling for a low price. At the moment, the US market is going through a correction in real estate prices, and the state of California is just entering this part of the cycle – March 2019 was the first month since 2012 when prices were reduced. Therefore, buyers now have a good opportunity to bargain with home sellers. It is also worth noting that stories with an unclean title in the United States are very rare due to the presence of title insurance in the country. It so happened that the property right is insured by the seller during the sale and purchase transaction, although this is not necessary.
But what is definitely worth treating with increased care is the choice of the area when buying a home. Los Angeles is a large-scale city, and each area has its own demographic and national characteristics. In general, all residents live together quite well, but if a special mentality is important for the buyer, then it is worth checking in advance whether this or that area is suitable for him. This is best done by literally exploring the territory: walking along it, go to the grocery store, and, of course, ask the realtor about the pros and cons.