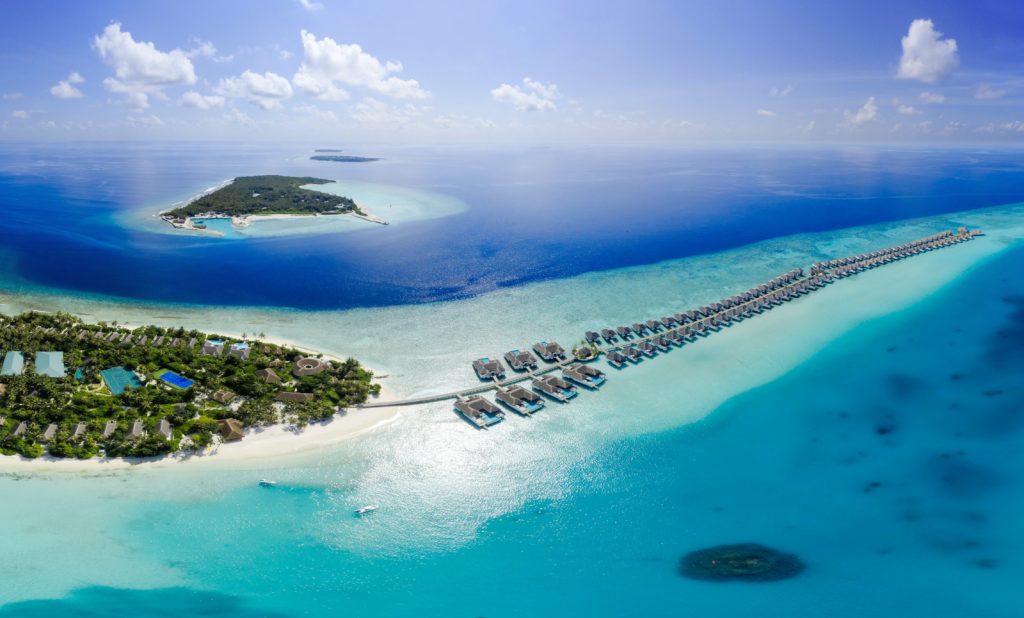 If you have long dreamed of an exotic escape to the "eternal summer", your next vacation in the work calendar – the best opportunity to make your dream come true. Just imagine: you are in a tropical country with endless coasts, snow-white sand, peach sunsets and thousands of palm trees. Yes, we are talking about the Maldives! The place that definitely will not disappoint you. If, of course, you choose the right hotel. However, if you need extra motivation, we are happy to share 5 good reasons to plan your next vacation with the luxurious Emerald Maldives Resort & Spa.
Total relaxation
Emerald Maldives Resort & Spa offers the perfect formula for relaxation: forget about all the problems of chaotic life and really relax. And it doesn't matter if you come here alone, with a friend or a large family, in any case you will be comfortable and calm here. Walk barefoot, contemplating the lagoon and marveling at the natural beauty of the Maldivian ecosystem. The pearl of the Indian Ocean is just in the palm of your hand!
Delicious food
Emerald Maldives Resort & Spa is famous for its unique cuisine thanks to the Deluxe All Inclusive formula: four restaurant concepts are at your service. Oriental, Mediterranean and traditional American dishes will not leave anyone indifferent. And if you come to the island with your loved one, do not miss the opportunity to enjoy a romantic dinner on the beach! You will definitely not be able to forget that.
Coral reef and rich underwater world
Stingrays, giant turtles, shark cubs, dolphins and more than 200 species of fish are ready to meet you in their underwater world. Diving enthusiasts will enjoy a special underwater space designed for the study of a variety of marine life. PADI certified instructors are always happy to help you with water excursions or kayaking, water skiing or any other water sport. The crystal clear water of the Maldives falls in love with itself at first sight.
Unforgettable memories
In addition to luxurious rooms where you wake up to the sounds of the waves and breakfasts with views, the hotel offers a range of spa treatments to restore your physical and emotional well-being. Add a touch of tropical atmosphere to your holiday by visiting Emerald Maldives Resort & Spa.
Eco-labeled resort
Environmental friendliness plays a central role in the Emerald Maldives Resort & Spa, which was built in absolute harmony with the nature of the island. The ecological environment will allow you to explore the precious treasures of the lagoon. Choosing Emerald Maldives Resort & Spa, you choose to support the ecological principles of the world, not inferior to a luxurious, elegant and comfortable holiday.