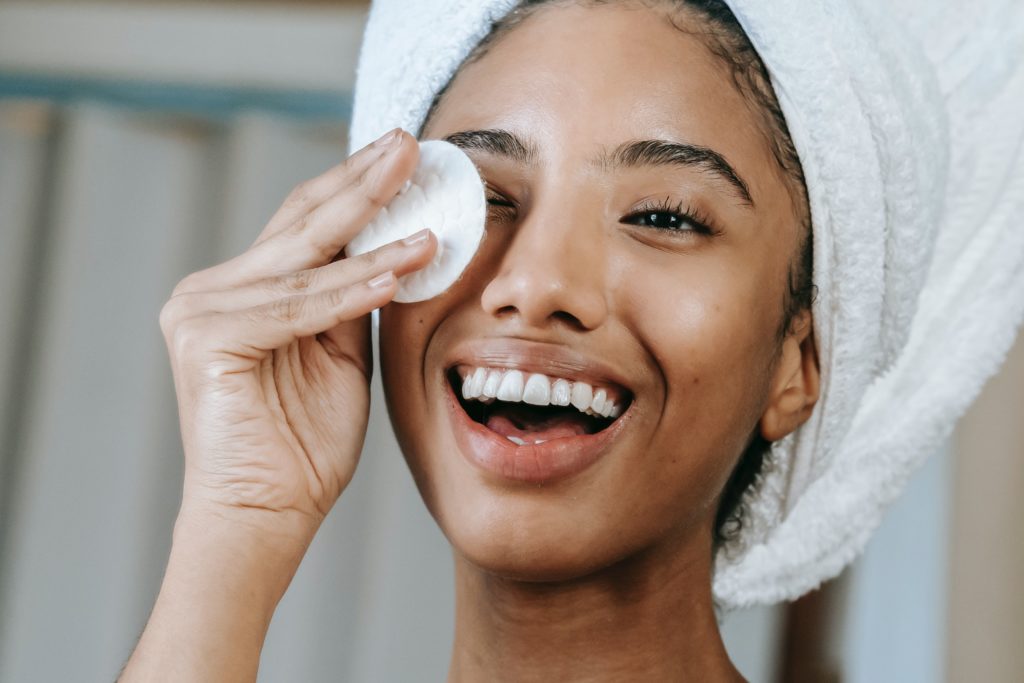 Moisturizing mask with aloe. Aloe Vera is a plant that contains over 200 moisturizers and nutrients, including amino acids, vitamins, and minerals needed by aging skin. A mask from it is able to smooth out superficial wrinkles, eliminate dryness, and remove inflammation. To make a mask, mix aloe juice with one tablespoon of olive oil and add one teaspoon of your favorite nourishing cream to this mixture. Apply to skin for 15 minutes, then rinse with cool water.
Peeling for the face with citrus fruits. Why choose a product with ANA acids when you can make an exfoliating mask with natural citrus juice? It is prepared simply: take one tablespoon of flour, dilute it with mineral water to make a thick gruel, add one tablespoon of pulp of any citrus fruit (better than an orange or grapefruit), mix and apply on the skin. After 15 minutes, wash off with cool water.
Nourishing clay mask. If you want to improve your complexion, saturate your skin with oxygen and remove toxins, try the mask with blue clay. It also cleans pores well and smoothes wrinkles. Dissolve two tablespoons of dry clay with warm water until thick sour cream, add one tablespoon of olive oil to the mixture. Mix the resulting mask thoroughly and apply to the skin, rinse off after 20 minutes.
Green tea toning mask. Antioxidant-rich green tea perfectly tones the skin and removes all traces of stress and fatigue. You can apply such a mask at least every day after a hard day at work. Just brew a strong tea and let it sit for 10 minutes. After that, soak cotton pads in the infusion and apply on your face. Cover with a terry towel to keep the mask warm.
Means for the skin around the eyes. The skin in this area is most susceptible to age-related changes, so remember to take good care of it to prevent bags, wrinkles and sagging. To make the mask, blend half an avocado, half a fresh cucumber, and one teaspoon of flaxseed oil in a blender. Apply the resulting mixture to the skin under the eyes and rinse off after 20 minutes.
Rules for using a face mask
Despite the effective composition of the anti-aging mask, the result of its application can be made even more noticeable if you follow these simple rules:
– use the mask only on cleansed skin;
– when applying the mask, do not stretch the skin;
– rinse off with cool water;
– use a moisturizer after the procedure.