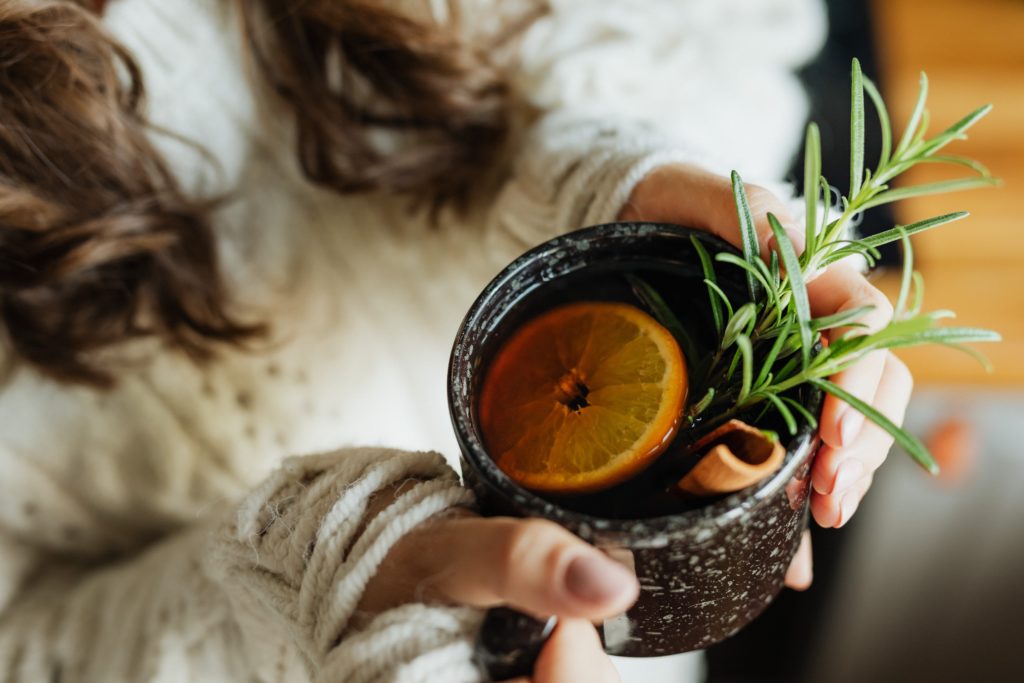 Hair restoration is a complex and time-consuming process. Professional care is always good, but there are natural ingredients that can revive hair no worse than salon treatments. Today we will consider the benefits of rosemary tea.
Rosemary tea, which should not be confused with rosemary oil, is gaining popularity on social media because of its ability to promote new hair growth. Is it really such a miracle cure or is it a fabrication – read below.
Rosemary tea, brewed from rosemary leaves, is part of traditional Tunisian cuisine and is used in folk medicine to treat various diseases. No matter how you use this tool, it is believed that it restores brittle hair and promotes new growth.
General information about rosemary tea
Ingredient type: anti-inflammatory, antioxidant and vasodilator.
The main benefits: stimulates hair growth, improves blood circulation and soothes the scalp.
Who should use it: In general, anyone with brittle or falling hair may find rosemary tea useful, but it is best to consult a dermatologist before using it to determine the cause of hair loss before trying to treat it at home. All hair types can use rosemary tea, as it is applied to the scalp, not the hair itself.
How often you can use it: rosemary tea can be consumed daily.
Works well with: apple cider vinegar.
Do not use with: there are no known ingredients that adversely affect rosemary tea and it is not an allergen. However, there is always the possibility of irritation, so after the redness should stop using it.
Useful properties of rosemary tea
Rosemary is an herb native to the Mediterranean region that has antioxidant and antimicrobial properties. Rosemary tea is made by boiling rosemary leaves in water. Research shows that five minutes is the optimal time to boil to release the highest concentration of phenolic compounds.
Rosemary tea has gained popularity due to its likely ability to be an herbal alternative to minoxidil, a drug found in many hair loss remedies. It has been found that rosemary tea contains many of the same antioxidant and antimicrobial properties as rosemary oil, potentially providing some of the same benefits.
Has the function of dilating blood vessels: Tea with rosemary contains ursolic acid, which enhances blood circulation in the scalp. Therefore, the use of rosemary tea helps to deliver the necessary nutrients to the hair and provoke its growth.
Relieves scalp irritation: Rosemary tea extracts contain anti-inflammatory properties that can help soothe a variety of problems. This drink can relieve itchy scalp and other irritations in this area.
Promotes hair growth: tea with rosemary, which stimulates blood circulation, can promote hair growth. Increased blood circulation in the scalp can help prevent hair loss and help grow new ones.
Can prevent hair loss: high levels of dihydrotestosterone are the reason that hair becomes thinner. thinning hair, so it has become a target for hair restoration drugs. Therefore, rosemary extract can act as an antiandrogen, blocking dihydrotestosterone.
Gives shine and strength: drinking rosemary tea can help increase blood circulation, which will help deliver vital nutrients to hair follicles, which make strands stronger. This drink also gives hair a natural shine.
How to use rosemary tea?
This drink can be drunk or used topically. Rosemary extract has antioxidant, anti-inflammatory, antitumor and antihyperglycemic effects. How to use it correctly?
Use it as a rinse aid: many people apply rosemary tea topically by placing the tea in a spray bottle to apply it to the entire scalp. Pay special attention to the hair roots.
Use as a conditioner: if you are going to use rosemary tea to fight brittle hair, it is best to brew it and rinse your hair with it. Remember that the problem with fine hair is not the hair itself, but the root. Therefore, rosemary tea should be applied to the scalp and left so that it can penetrate. Like other hair care products, tea is best applied in 30 minutes.