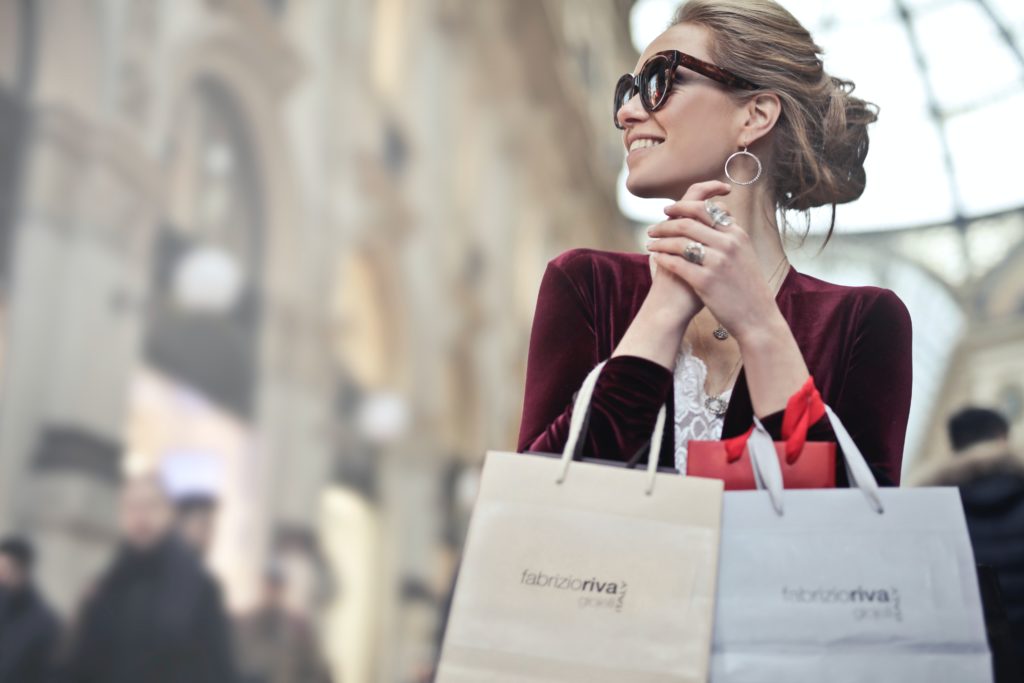 If I were asked now how to build a dream career, I would answer: "Look for a place where you will be well and calm." But remember that calm is not about the pace of work and not about the number of crises. It's about being able to do what you can and want to do very well. This is a job where you can realize your potential. A place where your goals and values ​​coincide with the goals and values ​​of the company.
But to get such a place of comfort and tranquility, you first need to go through a lot of stress and places where it will be uncomfortable. And in order to keep it "good" in a place where you are good, you need to work hard. But it is also important to give people the right impression of themselves. It so happened that the most fateful meetings and professional proposals happened and came thanks to the formed perception of me as a person and a specialist, the feedback of colleagues in the field, projects, presence in the info field. The power of a personal brand played.
Have you not thought much about what is being said about you (and is it being said at all)? Don't you understand why friends don't stop discussing social networks and personal blogs? This is, you think, minus a few hours of sleep / time with the child / rest (choose the right one). So, there is a great chance to go unnoticed for the coolest opportunities, fateful meetings and "the same" work. I tell you how a personal brand works and what to remember.
# 1. The task of self-branding is to build a story about trust
Let's say the opinion of other people is completely irrelevant to you. Probably, there are businesses where you can completely ignore the personal factor without much damage to the case. But you can't do without a personal brand if you work in a business that is tied to a relationship. Or which in one way or another presupposes a high degree of mutual trust. Even if you want to sell a service or product, you can significantly increase this sale with your name. In the field of communications, it is much easier for a person who has a personal brand to work, and the return on investment is higher.
My work has always been connected with communication, with public relations, and in this story your own reputation is always very important. I work in an area where you need to be trusted, and people very rarely trust strangers.
If you focus on being clear and accommodating, you will take the first step towards trusting yourself. And this is the beginning of building a personal brand.
# 2. No one will know how cool you are if you don't talk about it
Our reality is that if you are present in at least one social network and leave even the slightest digital mark, then you already have a personal brand, and a global one.
Honestly, in my heart I believe that a person without Instagram is the happiest, because he can afford it. Social networks are a separate world that you also get tired of. It used to be just a virtual mirror of your real life, reflecting what you thought was necessary. Some liked it, some commented. But now this is another job that helps to get points in the basket of their professionalism.
If you want to be a specialist who will be invited to work, to speeches, in consulting, management or supervisory board, then you will have to be present on social networks. And no, the plates "Best Boss" on the desktop from colleagues and a closed profile in Insta are not accepted. Now that your talent can see literally the whole world, don't show your best qualities at least short-sightedly.
# 3. A personal brand is a label that is better to "hang" on yourself
The story about brands is a story about "labels" that are on almost everyone. But the important point: whose are they? Imposed from the outside or did you hang them on yourself? Of course, there are very insightful and good people who will represent you from the best side. But how often does this happen? It is better to do it yourself.
I suggest you open the "Notes" and in two columns write all the characteristics that you now hear about yourself and that you would like to hear. If reality differs from your desires and feelings, this is a call to action.
If you score your number in GetContact, you will find out under what name you are registered with others. This is a curious experiment that showed that many "tie" me to the Institute of Cognitive Modeling. And this is a typical story, because it's about "labels" that I hang on myself. I was a marketing director on television and worked hard to build my brand: I spoke at profile events, wrote columns and maintained interaction with the audience on social networks. With the transition to work at the Institute, there was a certain change of activity, and it is also important for me to understand what I am doing now.
And, going back to the mobile app, there were some very amazing designations for my number that I definitely didn't come up with. And this, too, you need to know to understand where else to "finish".
# 4. Don't overplay
Draw a line between your brand in offline and online communication, for example, by participating in events and creating content on social networks? I believe that virtual and real images should not be different. It is clear that online we all look a little "more". More beautiful or comfortable. Or, conversely, more intimidating or more arrogant – depending on what part of yourself you need to promote. But in any case, this "part" must be present in real life.
For example, when you use filters on Instagram, you can take a filter that will only slightly hide the bags under the eyes. And you can regularly use a filter that inflates your lips, makes eyelashes or removes your cheeks. But the problem is that with these filters, no one will be able to know the real you.
We all want to be better than we think we really are, but it's important not to overdo it. It is much easier to charm people than to deal with their frustration later.
# 5. Building a personal brand is a continuous process
As the students used to say? First you work on the test, and then the test works on you. But I'm sure you've managed to make sure that in real life everything is a little different.
Once you anchor yourself and say, "I created the image that Tasha is a good girl, and she will be," it won't work. Is it written in people's notes or reminders to periodically reread and remember "what's wrong with Sveta." The personal brand is constantly influenced by everything that happens around. You must always maintain your high bar.
I will not hide, there was a moment when other, other people's labels began to "stick" to me. Less related to work and more related to my appearance, the degree of tightness of my clothes or the length of my legs. And then you decide how much these new labels harm you and your personal brand.
On the one hand, this is not the worst thing that can be of interest. On the other hand, I understand that external beauty and effectiveness cannot be the dominant association with me. Of course, you can wear a hoodie and pretend to be an asexual creature. But there is another way – to focus on their professional activities. And for me it is planning publications on social networks, personal and profile columns, preparing for speeches and sharing my own experience. But the most important thing is to continue to do your job so that there is something to talk about.