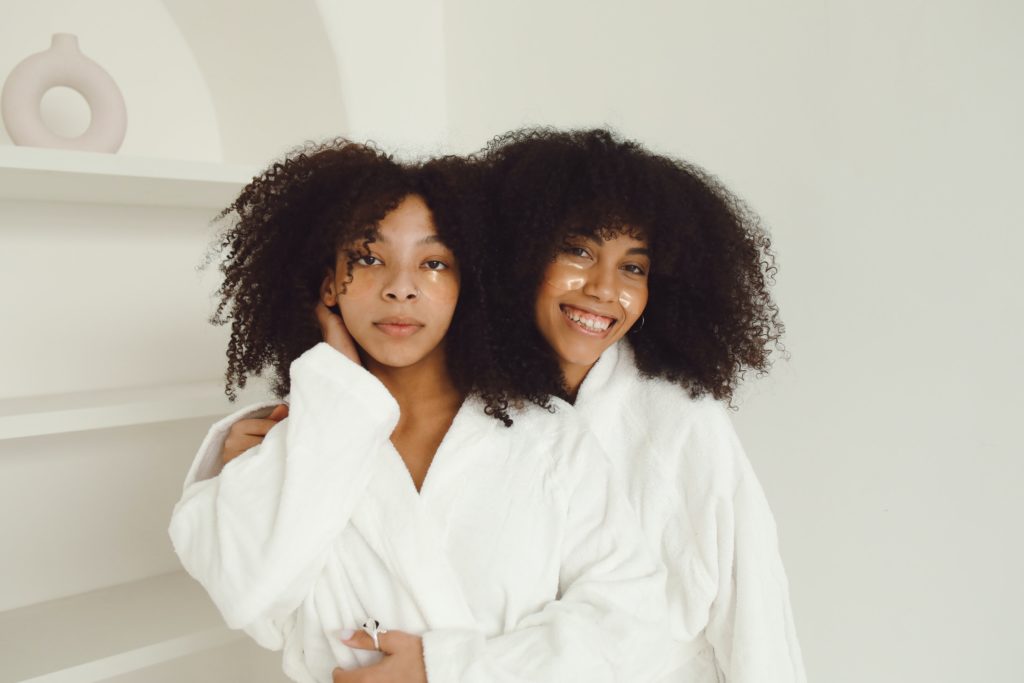 With the current scale of the cosmetics industry, it is difficult to resist buying a new beauty product. Every day, brands offer us new products in aesthetic packaging, which are very worth a try. However, our enthusiasm may face that the skin will not accept them. An easy way to understand the problem is to simplify your beauty routine for a while.
You can move on to basic care with mineral sunscreen during the day and a mild moisturizer at night before returning to more complex formulas. One way to find out if you are allergic to any product is to test for the patch at home; we recommend applying a little product on the wrist for 24 hours and watch the skin reaction. If you notice a rash or itching, then most likely you have developed an allergy. Here are some signs that the composition of a product may not be right for you.
Swelling
Swelling when applying any product is the result of the destruction of the hydrolipid mantle – the main protection of the skin from infections, aggressive environmental factors and dehydration, which may be associated with the use of too many aggressive products or too many homogeneous products. With age, our skin becomes more sensitive, so some foods (even those we use for a long time) can cause more irritation over time. Another cause of sudden burning is a change in the formula of your favorite product, the ingredients of which may react poorly to the skin.
Dryness and peeling
If you experience dry, flaky, or generally rough skin, your skin's protective barrier may be compromised. The stratum corneum can be thought of as a brick wall with mortar, where the brick is skin cells (keratinocytes) and the mortar is lipids (fats) that intercalate between them. When the product is too aggressive on the skin, it causes irritation; Healthy lipids, which are important for maintaining the integrity of the skin barrier, are broken down, which increases the subtle loss of moisture. This in turn leads to peeling and dryness. Unfortunately, this can lead to the multiplication of microorganisms that enter the dermis along with the contamination. The porosity of the barrier also increases absorption, making the skin even more irritated. Eventually there is a snowball effect, which leads to increased irritation, dryness and sensitivity of the skin. The most allergenic formula to be used with extreme caution is retinol and its derivatives. If used incorrectly, retinol can cause redness and peeling. We recommend applying it with a moisturizer and a maximum of three times a week in the evening if you have sensitive skin, or if you are just starting to use it.
Rash
Some make-up and skin care products contain inactive allergenic ingredients (they affect the texture and smell) that can cause rashes, eczema or swelling (especially around the eyes). As you begin to introduce a new product into your beauty routine, take an allergy test in your dermatologist's office to determine the irritating aspect and find out which ingredients to look out for and avoid in the future. It is also important to remember that allergies can develop over time, so it is not necessary to have a history of your new product to diagnose allergic contact dermatitis. The problem may be with a product you've used before, even if you haven't had a problem with it.
Oily skin and acne
When aggressive foods destroy sebum (sebaceous gland secretion), the feedback mechanism is triggered immediately; this causes the sebaceous glands to increase sebum production in an attempt to compensate for dryness. If your skin is oily than usual, it can cause new pimples or enlarge existing ones, as well as create the feeling that the skin is both dehydrated and covered with an oily film.
Urticaria
Urticaria is a more serious allergy to skin care products that can appear immediately after application, usually within 30 minutes, in the form of swollen, red and itchy blisters, and, as you know, only cause discomfort. Its manifestations can be tiny, spotty or much larger.
How to get rid of allergic reactions?
When you notice a negative skin reaction to a certain product, stop using it. The advice is obvious, but not everyone uses it. It is often difficult for many of us to part with an expensive jar of whey or cream, and we continue to use it. After disposing of this harmful product, use mild hypoallergenic products until your skin returns to normal.
We recommend avoiding scrubs and using a mild, fragrance-free moisturizer twice a day to help your skin heal faster. Another useful tip is to buy one percent low-acting hydrocortisone and apply it to the affected areas twice a day for a week. If the culprit is unknown from the beginning, the beauty routine should be simplified to the basic care – a mild, hypoallergenic cleanser, moisturizer and sunscreen. And then each new product should be introduced gradually. Do not forget about Vaseline, which includes anti-inflammatory and antioxidant vegetable oils and extracts that help the healing process.