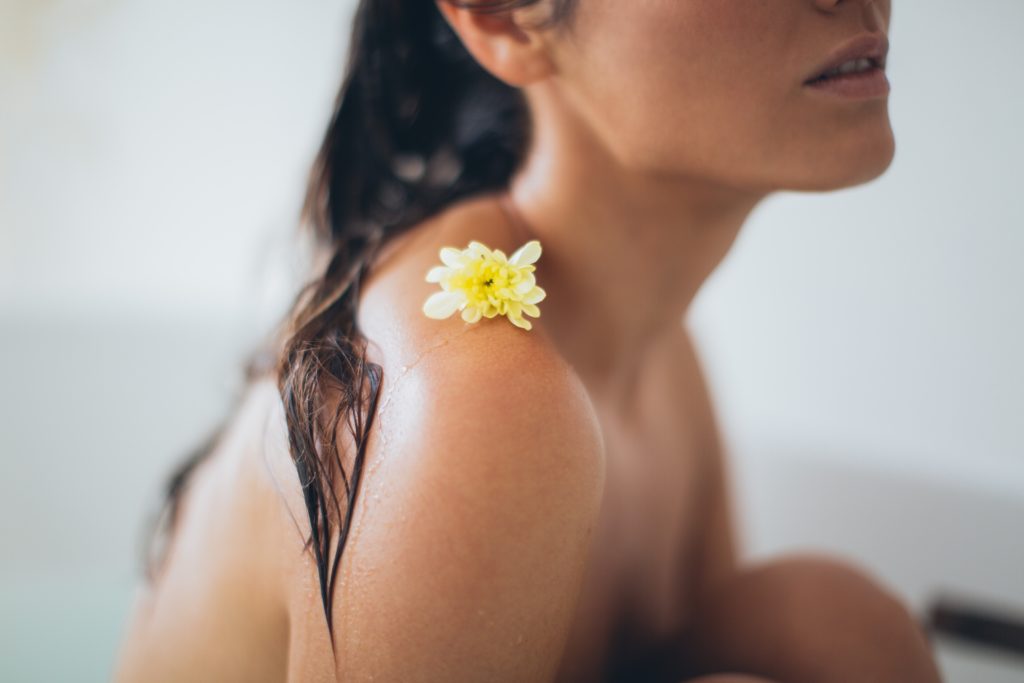 Perhaps now you are in your early twenties, and you rarely think about anti-aging drugs and youth, but it happens that even at that age you are given more years than you really are. Or you are a little over thirty and the former youthful freshness is no longer there … In both cases, it is important to know certain beauty techniques that can make you visually 10 years younger. Here they are:
Light up
When it comes to skin, dewy glow and subtle radiance are the first signs of youthfulness. To create a similar effect, pick up a highlighter or illuminator with reflective particles and apply it on the back of the nose and the protruding parts of the cheekbones. Simple but effective.
Brown, not black
A black eye liner looks daring and spectacular, but if your goal is to look young and fresh, it is not suitable, as it visually makes the eyes smaller and the look a little tired. It is best to do eye makeup, arrows and smokey eyes, with pencils and shades of brown. Another good option is the plum color, it favorably emphasizes the eyes and looks much more natural than black.
Clearly defined eyebrows – no
We have already written about a trend that is super popular in Korea, straight eyebrows, which is designed to soften facial features and make it visually younger. So, there is an undeniable element of truth in it: in youth, our eyebrows do not have a pronounced bend, do not form that very "arch" and look rather straight. If you want to look younger and fresher, stop plucking your eyebrows in an arc and carefully draw them, instead just give them a well-groomed look with a soft pencil 1-2 shades lighter than your hair color and fix with a transparent gel.
Cream textures are better than powder ones
If we talk about blush, in the context of our topic today, cream is preferable to powder. They are best shaded, give the effect of freshness and do not clog into pores and wrinkles.
Get lighter
In terms of hair coloring, it is important to understand one rule: the darker their color, the older you look, and vice versa. It's all about the contrast with the skin – if the shade of the hair is relatively light and natural, it distracts attention from wrinkles and dark circles under the eyes, and if it is, for example, blue-black, everything secret becomes clear. For example, look at Jennifer Lopez, who recently turned 51, and her honey-caramel curls. Now imagine her with a monochromatic black coloring… By the way, you shouldn't get carried away with the blond either – it is important that the hair color be two or three tones lighter than your natural one – only in this case the coloring will look as natural and fresh as possible.
Shine on
Healthy hair shine is another important point of your young and healthy image. If the strands look dull and lifeless, you immediately "add" a couple of years, but when they shine, the skin seems healthier and fresher. To achieve hair shine, it is important to remember several important points at once: firstly, always finish washing your hair with slightly cool water to smooth the hair cuticle, secondly, do not neglect nourishing and regenerating masks, thirdly, use oil selected according to type of hair, and finally, buy yourself a finishing spray-shine, and apply it to your hair every time you finish styling.