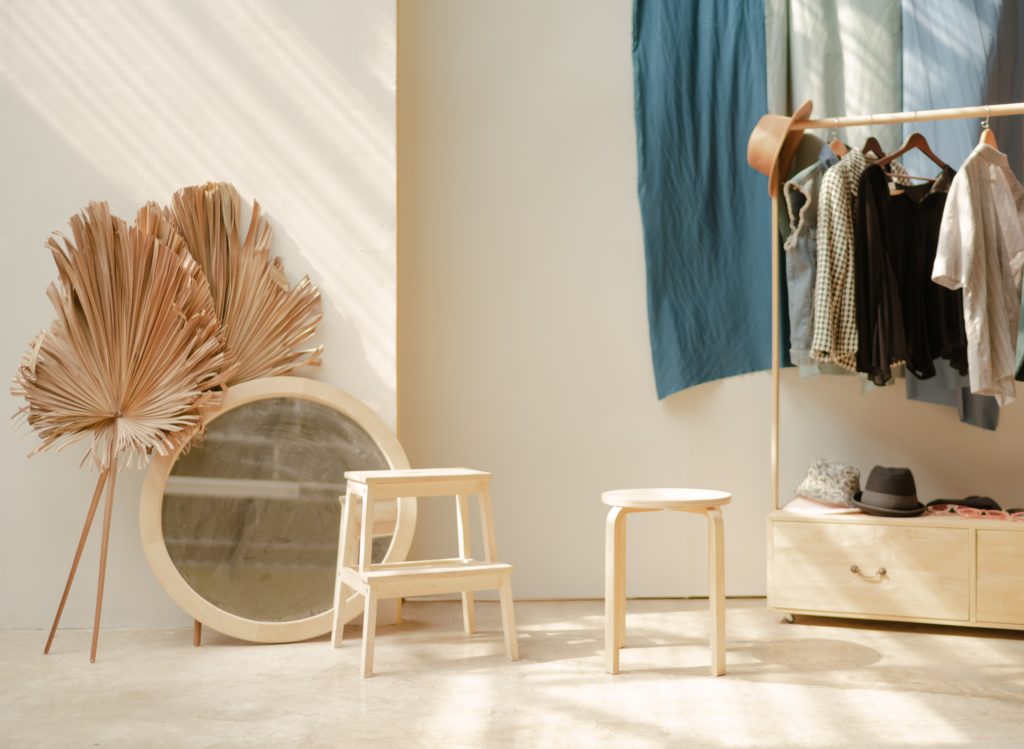 1. Luggage
As the theater begins with a hanger, so any journey, even a forced one, begins with the right suitcase. Choose a suitcase or a stylish travel backpack made of lightweight modern materials and the size of hand luggage, so that you don't overpay for luggage and generally have no cargo. Don't forget a travel pillow, earplugs and a sleep mask too – this sos kit will ensure you rest and recover on the road no matter the circumstances.
2. Wardrobe for a week
Don't try to take everything with you. Take a kit with enough bow items and accessories for one week. When you're traveling for more than a week, do laundry.
3. Do not take bulky things
Several thin layers are more versatile than one bulky layer. Lightweight items are also smaller in size, making them ideal for carry-on luggage.
4. The right fabrics
In order not to puzzle over where to take an iron, wherever you stop, choose clothes that do not naturally wrinkle. For summer, linen will be ideal. A fabric that "breathes" and even pleasantly cools, plus linen items can be worn slightly crumpled. And merino wool, for example, repels odors well and regulates temperature, synthetic fabrics absorb sweat well. Avoid 100% cotton, which will give you away quickly if you sweat, dries slowly and turns yellow.
5. Invest in quality
Remember: less is better. A good capsule wardrobe consists of a small number of strong, classic pieces. Avoid things from fast fashion, which clearly cannot stand the test of time and constant moving. Who needs ripped buttons and ripped seams on the go?
6. Neutral palette
Any capsule wardrobe involves the use of neutral colors: black, white, gray, blue and beige. Choosing clothes of only these colors, you will forever forget about the question of what goes with what. Prints and bright colors as accents are better left for later.
7. Out of fashion
When collecting a travel capsule, you should forget about fashion trends, preferring a classic clear cut and silhouettes tested by time. Do not be lazy to try on and check all your items for shrinkage, length and comfort. Maybe somewhere you will have to shorten the pants, sew up the waist, and something will go to scrap altogether. After all, the correct landing decides everything!
Capsule wardrobe checklist for travel
My basic capsule wardrobe list will work for most trips. This list is based on all of the aforementioned capsule travel rules and is based on a week's worth of carry-on luggage. You can easily mix and match items from the list to create looks for your everyday travels.
3 comfortable casual t-shirts and/or tank tops
2 blouses / shirts for dinners, formal outings, etc
1 sweatshirt / skinny fleece or cardigan
3 bottoms: pants, jeans, shorts
6 pairs of underwear
6 pairs of socks
2-3 bras, including 1 sports cropped top; use smooth, flesh-colored fabrics that won't show through under clothing and are easy to care for
1 pair of multifunctional shoes for walking and everyday use: trainers / sneakers
1 pair of model shoes: ballet flats, ankle boots, fashion sandals, etc
1 pair of rubber shoes: flip-flops, crocs, slates
2 swimsuits: separate and one-piece, which can also be worn as a bodysuit
1 pair of sunglasses
1 panama / cap
1 voluminous shopping bag or beach bag
1 pair of sports shorts / leggings
Additionally:
1 dress that does not wrinkle, for example, knitted
1 midi / maxi skirt. If you're going somewhere cool, add a pair of sturdy black tights.