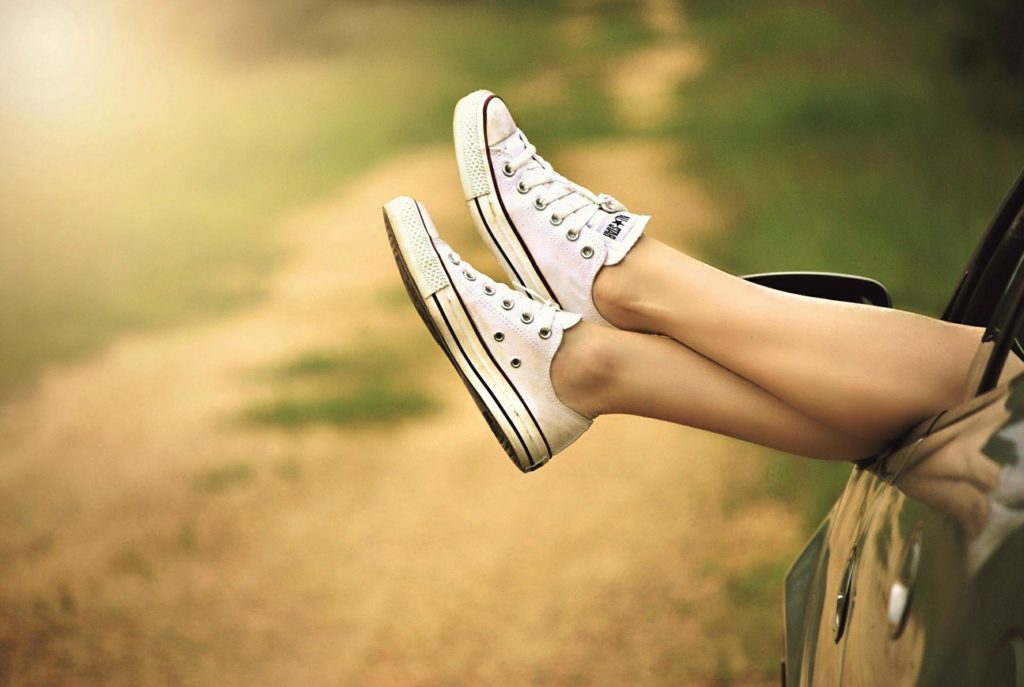 If fashionistas hunted for sliders in 2021, then 2022 is the time for sneakers. This fall, designers paid special attention to sports shoes that can be worn every day – from classic white sneakers to futuristic models and high basketball options. We suggest choosing your favorites for the new fall-winter 2022/2023 season.
The line between athletic training shoes and trendy everyday sneakers has officially been blurred with the arrival of the Gucci x Adidas collaboration. Fashionable sneakers immediately became the object of desire of the main street style stars. In addition to this high-profile collaboration, in the new season you will find dozens of worthy alternatives. For example, the white Puma x Koche sneakers, which are easy to combine with any outfit, the colored New Balance X Aimé Leon Dore model or the retro sneakers from the collaboration of Wales Bonner and Adidas.
Usually you have to wait weeks, sometimes months, until the result of the designer collaboration can be purchased after the presentation, and not in the case of the new Balenciaga x Adidas partnership. In May, at the Balenciaga Resort 2023 show, the result of the collaboration between the iconic brands was demonstrated in the form of products that were instantly available for purchase on the Balenciaga website. The new blue sneakers with white stripes, which will become the favorite shoes of it girls all over the world, attracted a lot of attention.
Comfort and practicality have long been a priority in choosing shoes. But you have to remember, stylish sneakers are not necessarily only for sports. It is better to choose universal models for every day that will complement your everyday style. For example, Loewe's white denim sneakers, Louis Vuitton's open-heel version or Balmain's futuristic pair.
Classic sneakers still hold value in 2022. In addition to new models, brands continue to release classic designs that street style stars really liked. Yes, the timeless Nike Air Force 1s have hardly changed since their inception in the 1980s and are a fashionable staple of today's street style. Meanwhile, the Valentino collection includes basic white sneakers that can be combined with both sportswear and evening wear.
High sneakers, similar to the shoes of basketball players, are back on the list of the main trends of 2022. Take note of Off-White's athletic pair and Isabel Marant's wedge sneakers.