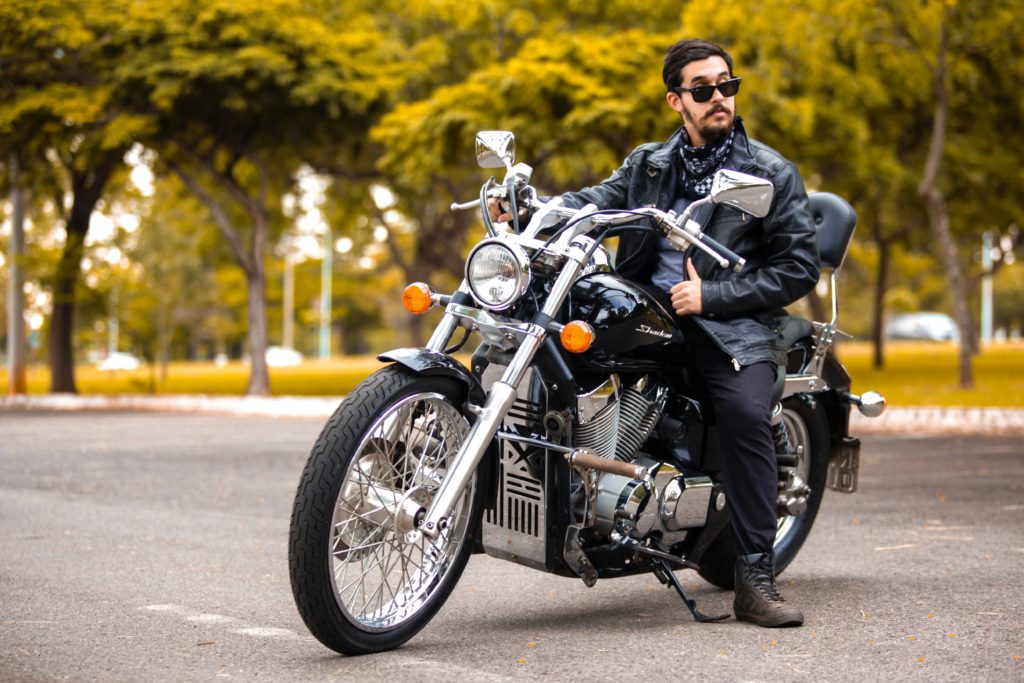 The famous leather biker jacket has a long history and has undergone several incarnations before becoming one of the most necessary things in women's wardrobe. The first such leather jacket appeared in America during the Civil War between the North and the South, and then it was more like a military uniform. However, the design was quite recognizable – the clasp on the uniform went obliquely from the left thigh to the right shoulder.
Fifty years later, the great-grandfather of leather biker jacket received a new version – aviator. At the beginning of the XX century, this model was especially popular with pilots of airplanes, airplanes and airships. In the 1920s, the aviator was adopted by motorcyclists, and they "brought it to mind", it was at that time that the coat became the look we are used to today. The authorship of the innovations is attributed to New Yorkers Irwin and Jack Schott.
In 1913, they founded Schott NYC, a company that sewed and sold leather raincoats. And in 1928, Irwin, who himself was an avid motorcyclist, came up with a short leather jacket for bikers and named it Perfecto – in honor of his favorite variety of cigars, and began selling for five dollars. Since then, even behind the leather biker jackets of other companies, the name Perfecto jacket has taken root.
But the leather biker jacket could have remained an element of the biker uniform, if not for the movie "The Savage", in which Marlon Brando plays the leader of a biker gang and rides his motorcycle in a Perfecto jacket. Two years later, he was joined by James Dean, in the film "Rebel Without a Cause", he beautifully portrayed another hero of the time. Leather biker jacket is beginning to symbolize the hooligan spirit, and it is already banned from wearing in American schools. And this further fuels interest.
In the mid-70's, the Ramones began performing, dressed in full Perfecto jackets, and the jacket became one of the key elements of the wardrobe of punks and rockers.
They were later joined by Malcolm McLaren and his Sex Pistols. For them and their fans, leather biker jacket has become a real challenge to society, as the antithesis of a jacket, as a challenge to a hamburger, a Cadillac, a queen and a checkbook. Now the jacket, of course, does not have the philosophical meaning, but simply remains a reliable base in women's clothing, but designers still want to breathe new life into it and continue to create models that increasingly deviate from the appearance of the classic jacket.