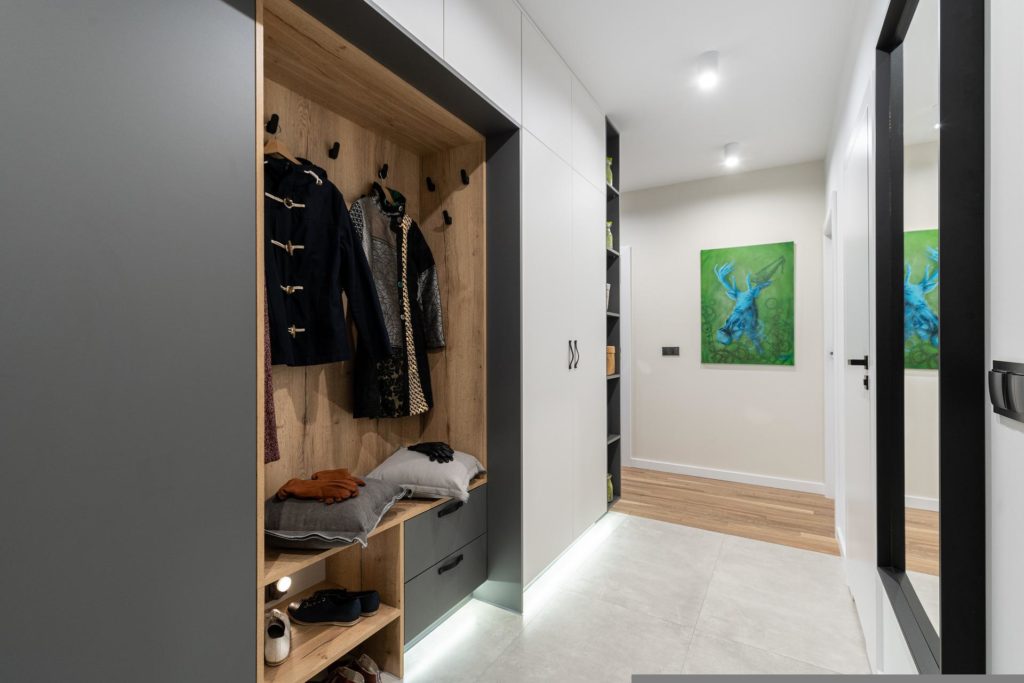 Soon it will get colder, so you should think about creating a fashionable autumn wardrobe. In order not to waste a lot of time, effort and money on putting together relevant images, we suggest collecting a capsule autumn wardrobe, which will become your ideal base and help you in any situation. First of all, you should pay attention to the combination of things with each other, timeless silhouettes and universal accessories. Thanks to a well-made capsule, you can easily combine its individual elements with new purchases. We have prepared a selection of 8 main pieces of fashionable wardrobe, with which you will have a stylish look this fall.
Trench
A trench coat is a versatile and fashionable element of an autumn wardrobe. Thanks to the practical length, you can wear it with everything in your wardrobe and play layering, while the waterproof and dense material will protect you from unexpected rain and gusts of wind. This season, in addition to classic gabardine trench coats, designers suggest paying attention to leather raincoats. From The Row you'll find a milk chocolate leather trench coat, from Sacai you'll find a voluminous beige trench coat, and from Burberry you'll find a reinterpreted version of their legendary trench coat.
Minimalist maxi dress
This fall, in addition to the popular mini length, the catwalks are dominated by the elegant and restrained maxi length. We agree that the mini skirt deserves a place in your wardrobe, but we recommend that you also take a look at the practical long dresses in a minimalist style. In such images, you can go to a business meeting or use it as a basic element in everyday life. You can wear a laconic dress also in the evening by adding some massive jewelry or spectacular shoes, as offered by Saint Laurent and Sportmax.
Practical bag
In the autumn-winter 2022/2023 season, designers have prepared a lot of different bags, but we suggest paying attention to practical models that will come in handy for you every day. A versatile bag for everyday urban looks should be roomy, comfortable and practical. We advise you to pay attention to the hobo bag, which resembles the silhouette of a crescent moon – this model is the most desired accessory among street style influencers. You will find the current model in the Givenchy, Louis Vuitton and Gucci collections. For girls whose wardrobe consists mainly of business style, we advise you to buy a Jil Sander tote bag, and for fashionistas who adore Bottega Veneta aesthetics – a new woven accessory.
Boots
In addition to wedge wedges, ultra-high platform shoes, loafers and stocking boots, this fall you should bet on boots that are easy to pair with jeans and sweaters, pantsuits, sassy leather and long dresses. The fashion hunt should start with Tod's rugged lace-up boots, chunky Ferrari Chelsea boots and Jil Sander's pointed leather pairs with metallic toes borrowed from the men's wardrobe.
Leather suit
Fall is the best season to wear leather suits, and designers know it. With the onset of cold weather, a pair of leather skirts or trousers will come to the rescue when the question "What to wear today?" arises. You can safely look after yourself a leather suit, because it will definitely not go out of fashion in the near future. Look for the most desirable models in Khaite, No.21, Bottega Veneta and Tod's collections.
Shirt
A shirt is a timeless and out-of-season wardrobe item, and therefore a must-have in your autumn capsule. Wear the shirt in preppy looks with pleated skirts, knee highs, brogues and bomber jackets with varsity patches, team it up with a biker look or mix it up with utilitarian denim. Look for examples for inspiration in the collections of Louis Vuitton, Gucci, Coperni, Miu Miu and Christian Dior.