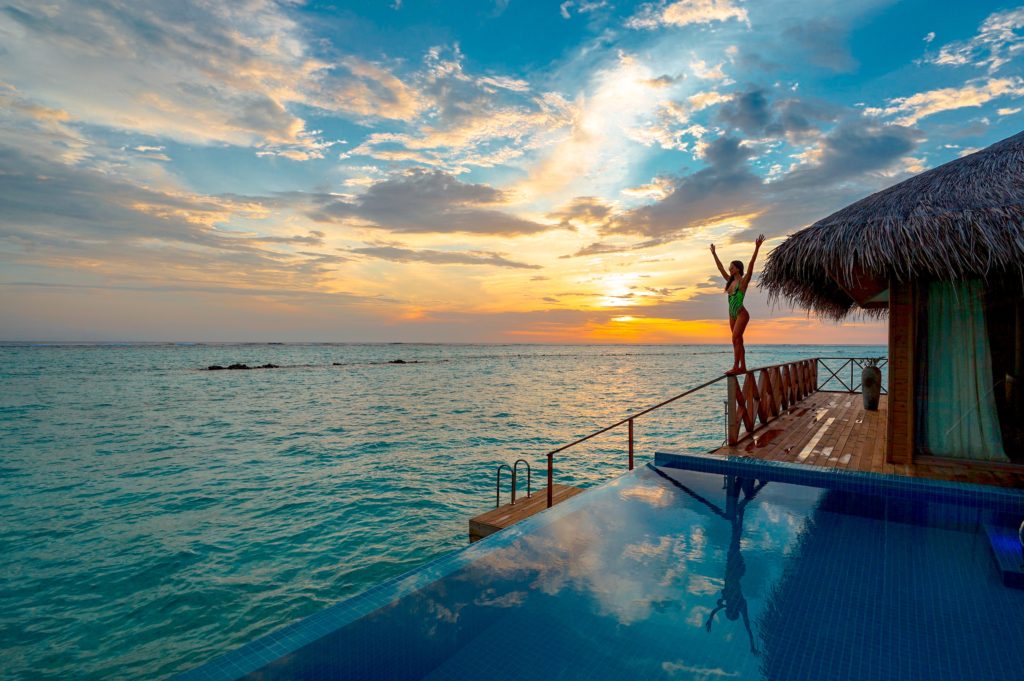 In 2020, it was almost impossible to travel: flights were canceled one after another, hotels were quarantined, and entry rules were changed weekly, if not daily. Last summer, the tourism industry began to return to normal, allowing travelers to enter with a Covid-19 vaccination certificate and a negative PCR test. And while some took the opportunity to go abroad, others postponed their plans for long-distance travel and began to explore their native lands.
According to the BBC, more than 9 billion doses of the coronavirus vaccine have been introduced, making it much easier to explore new parts of the world. Therefore, we offer to plan your future trip now.
Lifestyle editor has compiled several current trends that will be followed by travel bloggers and travelers. She is sure that thanks to them, your little trip will be a wonderful adventure that will be remembered for a lifetime.
Spontaneous travel
Last year, the idea of ​​booking a last-minute trip abroad frightened many travelers for fear of possible closure of borders and complicating entry rules, or even refusal. But it seems that spontaneous travel may become a mass trend in 2022.
According to THE OUT, a British premium car rental company, people now book more last-minute trips, and the average time between booking and a trip is less than three days. In addition, 20% of all bookings are made within 24 hours.
The pandemic has shown us all that anything can change at any moment (and not for the better), so do not delay the desired journey.
Energy charge
Whether it's a bath with foam for music or facials in one of the spas – taking care of yourself has become an important part of our lives over the past few years. And in 2022, travel is a very popular form of self-care: 79% of travelers believe that tourism helps their mental and emotional health more than anything else. After nearly two years of travel restrictions, two-thirds of people (66%), according to Booking.com, said they were unaware of how important travel was to their well-being, and 84% said their planned vacation had a positive effect on their emotional state.
For some it's a spa holiday in Antigua, for some it's a mini-holiday to boost immunity in Portugal, and for others it's a fitness holiday in Italy. According to a travel company, a fifth (18%) of people want to go beyond their comfort zone, 55% – to try a new kitchen, and 35% – to immerse themselves in a new culture. No matter how you decide to relax, it will definitely have a positive effect on your condition.
Romantic vacation
It is safe to say that the pandemic has greatly affected the personal lives of many, including the format of dating: dating meetings are often reminiscent of awkward walks in Victorian style parks, rather than lively communication in a noisy restaurant or bar. Therefore, it is logical that 60% of travelers are looking forward to meeting and meeting new people on their next trip, and 50% are looking for romance, according to Booking.com. Given the fact that we all missed simple live communication without restrictions, many tourists are willing to spend more time in lively places. Instead of isolating yourself in hotels or visiting uninhabited places, immerse yourself in the bustling life of the city where you are going to relax.
Technology is our everything
Technology was a key element in the tourism industry last year and has often been crucial. With their help, you could quickly present documents, QR-codes, check in for a flight or just find out the latest information about entering the country and visiting museums and exhibitions. Booking.com found that more than half (53%) of travelers wanted to take advantage of the technical possibilities to book tables in the restaurant, and 21% hoped to use self-service vending machines instead of personal communication.
In 2022, technology is more popular than ever with travelers: 62% believe it helps reduce travel anxiety, and 69% say they would be interested in a service that could predict which countries will be safe. traveling.
Live in the moment
Useful advice not only in 2022, but for all times. If the pandemic has taught us anything, it is to take advantage of the opportunities that life throws at us and enjoy every moment of it. Thus, this may explain why more than 72% of travelers are ready to set off on a trip, and 61% admit that they have become more open to various types of recreation – whether a party with friends or solitude in a yoga class. If you have long wanted to go to a distant country, such as Taiwan, Brazil or the Dominican Republic, this year just say "yes" to a new experience.