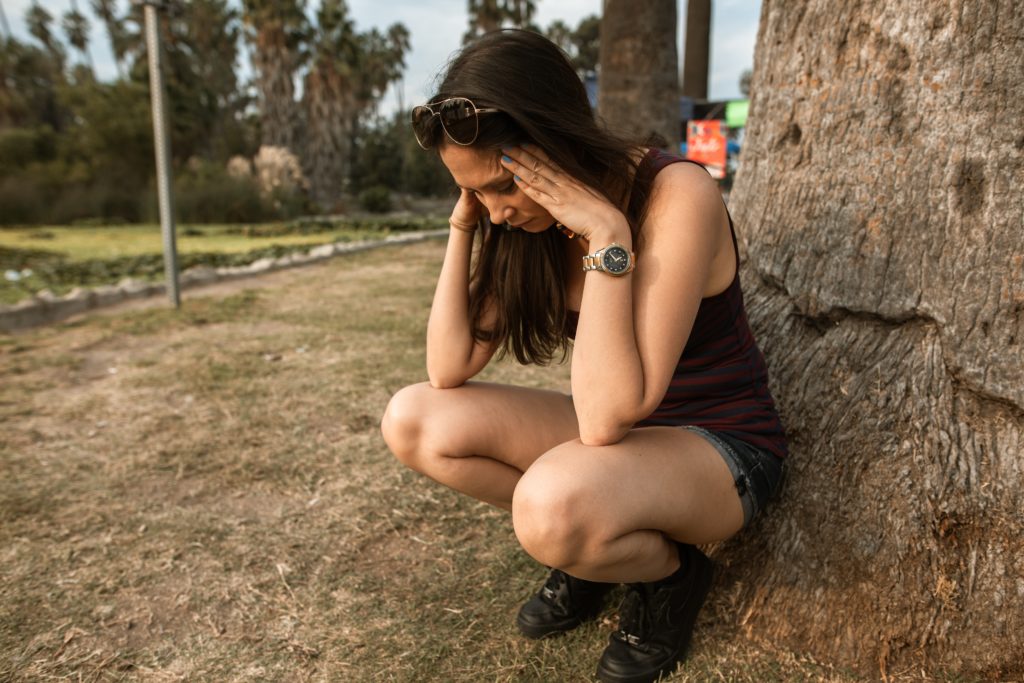 Constant anxiety, poor sleep, negative thoughts haunt almost everyone, and these are the main symptoms of stress. To avoid it, you need to fight them not to turn this condition into a chronic one. We have found 10 ways to calm your mind and body and stop being anxious.
Inflating an imaginary balloon
Diaphragmatic (deep) breathing helps to calm down and gives impulses to your mind and body that you are safe. Studies show that deep breathing can bring increased comfort and relaxation, helping to reduce the symptoms of anxiety, anger, confusion and depression.
Imagine that you have a balloon behind your navel that fills with your breath as you inhale. Inhale slowly through your nose until the balloon is "full". This may take 4 to 5 seconds. Squeeze your lips and exhale slowly for the same amount of time until you feel that the balloon is "empty". Repeat until you feel calmer.
Practice square breathing
Square breathing, also called box breathing, is another powerful technique. To try this type of breathing:
inhale for 4 seconds;
hold your breath for 4 seconds;
exhale for 4 seconds;
relax for 4 seconds.
In short, each step forms one side of an imaginary "square". Try repeating this technique 4 or more times until you feel better.
Focus on color
Set yourself a color. Explore your surroundings to find the color you want or your favorite color. This is a kind of rest for the eyes. At this point, inhale slowly for 7 seconds. Continue to inhale with a long slow exhale. It is also worth noting that trying to find different objects of the same color can distract from the source of your stress.
Hugs for yourself
Hugs or any compassionate touch make our brain release oxytocin. This hormone can make you feel safe. Bonus: our brains can't tell the difference between the hugs someone gives us and the hugs we give ourselves. Embracing your chest with your hands can instantly soothe your tense body.
Watercolor painting
Art is an active tool that we can use to relieve stress from our bodies, express suffering and distract from what worries us by taking it outside. Watercolor painting is a great technique in the fight against stress. Tactile pleasure from the touch of paint to paper, visual amazement and enjoyment of watching the pigments mix with water.
Compassion to yourself
When you're upset, you can tell yourself stories like "I'm too sensitive" or "I shouldn't feel that way." But such a contemptuous conversation with oneself often only makes you feel worse. Instead, validate your experience with compassion. Monitor your inner state, hug yourself or put your hand on your heart, speak to yourself in kind language. Say to yourself, "I admit that I'm scared now, and it's hard. At this moment, what I am afraid of is not happening, I am safe. "
Try autogenic training
Considered a form of self-hypnosis, autogenic training helps to relax the body and a state of emotional calm. To begin, you can repeat certain phrases three times. Examples of soothing phrases may include: my right hand is heavy; my left hand is heavy; my hands are heavy. I am calm and relaxed. My left leg is heavy; my right leg is heavy; I have heavy legs. I am calm and relaxed.
Surround yourself with love
Sending messages about self-love can greatly alleviate emotional stress. Liz Fitzgerald, a yoga instructor and co-founder of Daygold, advises practicing this love practice for at least 5 minutes:
sit comfortably with your eyes open or closed;
from the top of the head, run your hands, gently run them over your head, saying "I'm with you."
run your hands over your face and say, "I see myself";
run your hands through your ears, front and back of your throat and say, "I can feel myself";
put your hands on your chest and say: "I trust myself";
put your hands on your stomach and say, "I'm safe";
run your hands over your legs and feet and say, "I am loved."
Exercise "Legs up"
This restorative yoga pose activates the parasympathetic nervous system, which is responsible for rest and relaxation. To try it, just lie down with your feet up against the wall. Hold the pose for up to 20 minutes. Tip: if you are not comfortable putting your feet against the wall, you can put your feet on a sofa, chair or bed.
Perform repetitive tasks
Everything we have to do over and over again creates a rhythm that can ease tension and create a way out of our anxiety or stress. Examples of repetitive tasks that can help relieve stress include knitting, dicing vegetables, folding laundry, washing dishes, and painting.