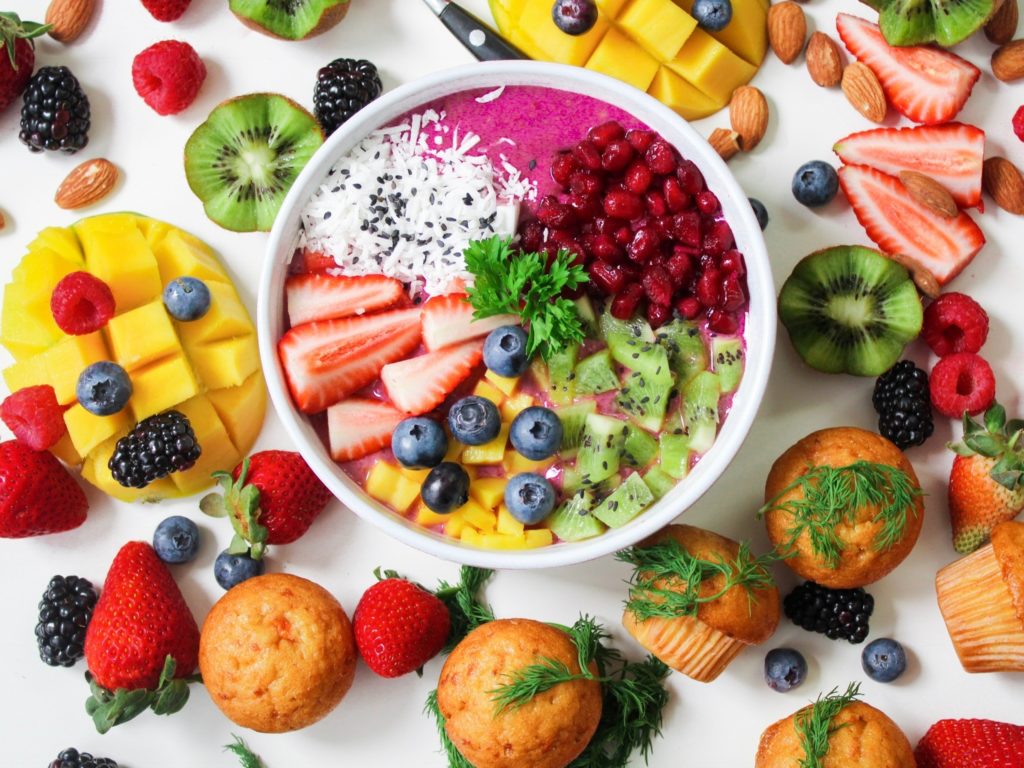 Pomegranate
Ripe pomegranate juice contains substances such as ellagic acid and anthocyanin. Both of them are the most important participants in the natural process of collagen formation, without which neither radiance nor elasticity of the skin is practically impossible. In this regard, use a pomegranate once a day or a large glass of fresh juice from this fruit. If it turns out that you can't handle a whole pomegranate in one bite, that's okay. Liebherr refrigerators help keep even peeled pomegranates fresh and juicy. DuoCooling technology, thanks to two completely separated refrigeration circuits, allows you to control the air circulation and prevents air mixing between the chambers. Products do not weather, do not lose moisture and retain their smell.
Cinnamon
The fragrant seasoning contains the antioxidant proanthocyanidin, which fights inflammation in the skin cells and makes it more perfect. Add cinnamon generously to your raff or cappuccino in the morning and your skin will glow with happiness. (All the health benefits of cinnamon.)
Nuts
An important rule: the nuts that you eat to improve skin condition should be eaten without salt and raw. Only in this case, the omega-3 and omega-6 fatty acids contained in them, many vitamins (especially E) and antioxidants will bring maximum benefit and will contribute to the beautiful radiance of the skin.
Pumpkin and carrot
Like most orange vegetables, pumpkin and carrots are rich in beta-carotene (which is the precursor to the important beauty vitamin A), a powerful antioxidant and anti-ageing ingredient known by dermatologists. These products will be stored in Liebherr refrigerators three times longer than in conventional ones. BioFresh technology allows fruits and vegetables to retain their taste and nutritional properties longer thanks to the optimal level of humidity and temperatures just above 0 °C. This is also a significant time saving: the shelf life of products is increased, and the number of trips to the store is reduced.
Extra virgin olive oil
Extra virgin olive oil contains an impressive amount of healthy monounsaturated fats, antioxidants, vitamins A, B, E, D, K. This cocktail nourishes and regenerates the skin, eliminates flaking, makes the skin much more elastic and radiant. Moreover, it is effective both as a salad dressing and as an ingredient for homemade skin masks. There is no such thing as too much shine!
Avocado
Avocado is a real superfood for the skin, which successfully fights dullness, makes the skin radiant, hydrated and more elastic. All due to the record content of vitamins A, B and E, salts of folic acid, potassium, oleic acid, antioxidants and monounsaturated fatty acids. Half a day is enough to maintain the beauty of the skin – try cutting an avocado into large chunks and eating it with sea salt.
Citrus
An indispensable vitamin for beautifully radiant skin, as if illuminated from the inside, is vitamin C. Look for it in sea buckthorn, black currant, kiwi, sweet bell pepper, parsley and dill, dried white mushrooms, broccoli, rose hips, in all citrus fruits (by the way, they are not at all leaders in vitamin C content) and Brussels sprouts. It is recommended to store citrus fruits without packaging. This becomes possible in Liebherr refrigerators thanks to the tightness of the containers in the EasyFresh zone and the increased level of humidity. Products remain fresh even after 45 days. And let there be the light of your skin!