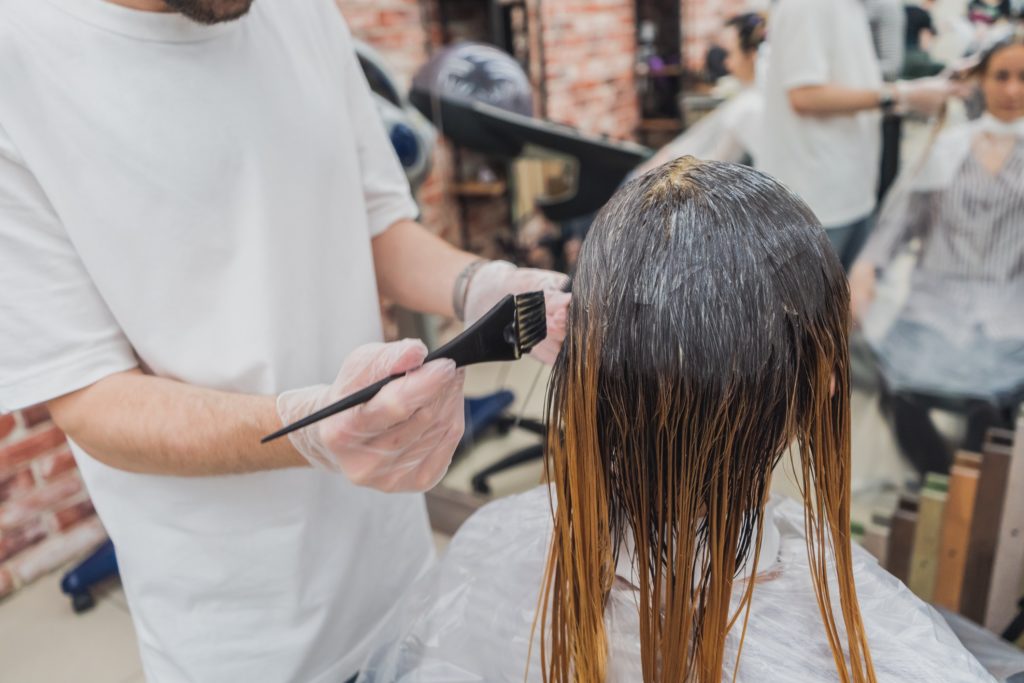 2021 saw a boom in warm and quirky hair tones, from creamy blonde Billie Eilish to gingerbread Gigi Hadid. What shades of hair can you expect next year? Will experimenting with green come back? Will the fashion for perhydrol blonde come? Or is 2022 inviting to go to the dark side? Experts predict.
Warming
"Whether you are blonde, brunette or red, add a warm shade to your usual color," says hairstylist Matt Rezz. – Ask the colorist to add strands in a shade between the lightest and your base color. This will give a warmer, deeper, multidimensional effect. "
More insolence
"A sandy blonde like Sharon Tate will be in demand on a par with a bright coral," says Daniel Moon. – It goes well with skin of any shade. It's like that golden hour after dawn or before dusk, when photographers catch the most beautiful light in their lens – only in the hair. It looks natural and simple, says Los Angeles-based colorist Daniel Moon. "Take inspiration from the twin sisters Simi and Hayes."
Bull game
"In the past two years, we have been unpretentious – largely because we were denied access to quality staining due to quarantine. But now the coloring is becoming more complicated: for blondes it is a combination of a light base with highlights, like Paris Hilton, for brunettes, rich, uncompromising shades, like Megan Fox, "says hair stylist Nikki Lee.
Closer to nature
"My prediction for 2022 is natural base colors, multidimensional, complex, with bright highlights. Chocolate brown, caramel blond, golden chestnut. "
Customization is the key
"As 2022 approaches, we will see a gradual recoil from balayage and overly bleached strands – such coloring is traumatic for the hair. Instead, it will focus on keeping the hair healthy, with the colorist opting for soft transitions, diluting the natural hair color with shades that match the individual's skin tone. The newly acquired custom shade can be maintained with the Color by Canalé product line, including Signature Glosses, "says hair stylist Michael Canalé.
"Hair tones are returning to natural colors like the runways at Chanel, Dior and Celine, and they contrast with the daring cut and color," says hair stylist Louise Galvin. – Fresh, pure blonde shades play in a new way thanks to honey, caramel, lemon shades. Like the heroine of Alicia Silverstone in the comedy "Clueless" 1995 ".
"The classic of the 70s, sun-kissed strands is a hairstyle from childhood when the strands faded after summer. As the burned-out strands grow back in winter, the glare of light descends lower and lower in length. To maintain the illusion, you can add strands closer to the roots, "adds Louise.
Let there be color
"People choose brighter, warmer shades. Colored highlights create volume and play of light, as opposed to a uniform dense coloration," says colorist Alexandra Brownsell. "Neon and acid strands will come into fashion in 2022. bright strands showed through when the hair moved.