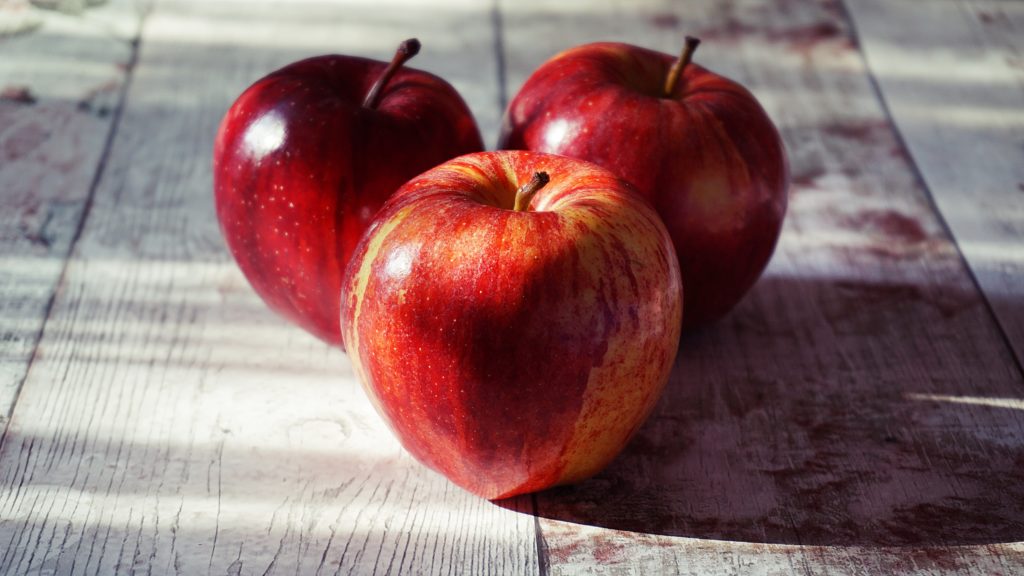 Apple is one of the most popular fruits on the planet. It is known that one European eats more than 25 kg of apples a year. In addition, this fruit is included in the list of permitted products of the most popular diets and detox programs. Should we add even more apples to our diet, and how they affect our body.
Useful properties
Apple is considered a useful fruit primarily due to its high content of vitamin C. But it also contains no less important vitamin A, magnesium and iron. Thus, the fruit is able to reduce the risk of cardiovascular disease and respiratory problems.
In addition, apples have a positive effect on tooth enamel. Eating fruit is an excellent prevention of caries – thanks to antioxidant polyphenols, which create a kind of protective film and prevent plaque. Moderate acidity of apples blocks the action of bacteria. Hard and crunchy varieties are especially effective. However, this does not mean that the fruit will replace a full-fledged oral care.
Influence on the figure
Apple really helps to lose weight, because its caloric content is only 54 kcal per 100 g. In addition, the glycemic index of the fruit (the effect on blood sugar) is much lower than other fruits. However, it should be noted that to lose weight, apples should be eaten raw.
Pectin, which is a part of them, also speaks about the dietary properties of apples. Once in the body, it begins to absorb water. Apple fiber increases and takes up a lot of space in the stomach. So you feel full longer.
Contraindication
Those who suffer from seasonal allergies should exclude apples from their diet. Fruit can also increase the reaction against the background of taking antihistamines, which is quite dangerous.
Note, however, do not count on the amazing properties of apples. All its useful substances do not work wonders, and they can be found in other fruits (for example, in purple fruits the amount of antioxidants is many times greater than in apples). Pesticides are also often added to apples, so it is not enough to wash them under running water. Alternatively, leave the apple in the water and vinegar mixture for a few minutes. And best of all – remove its skin before use.